Navy teams prevail at Naha Hari dragon boat races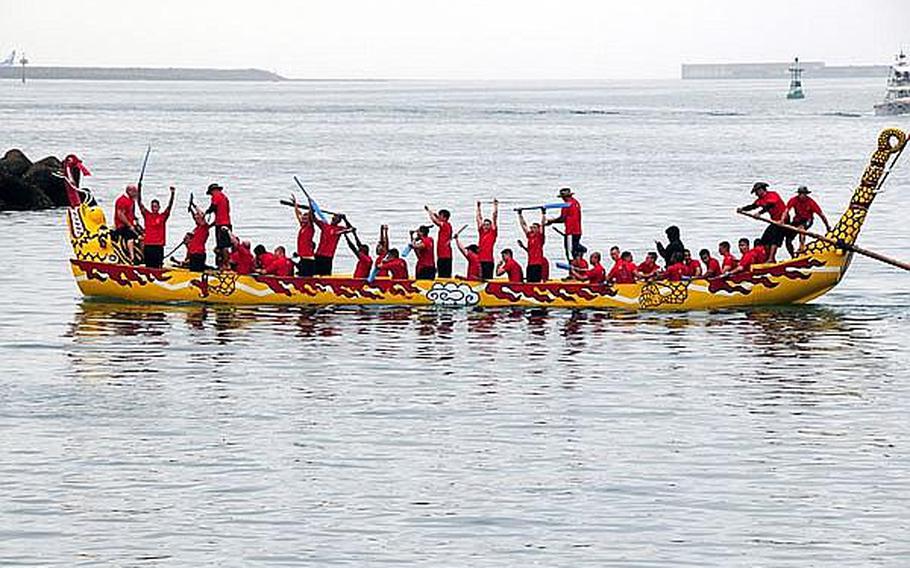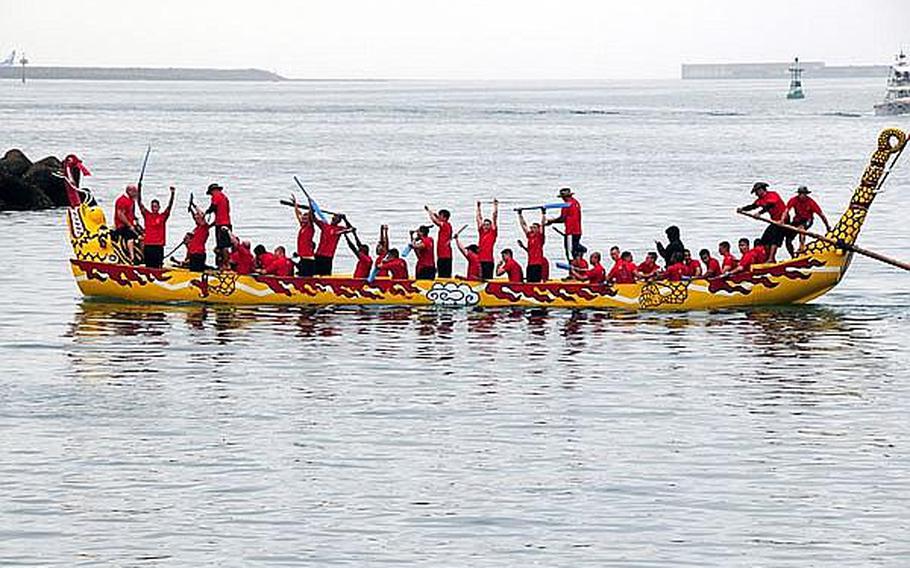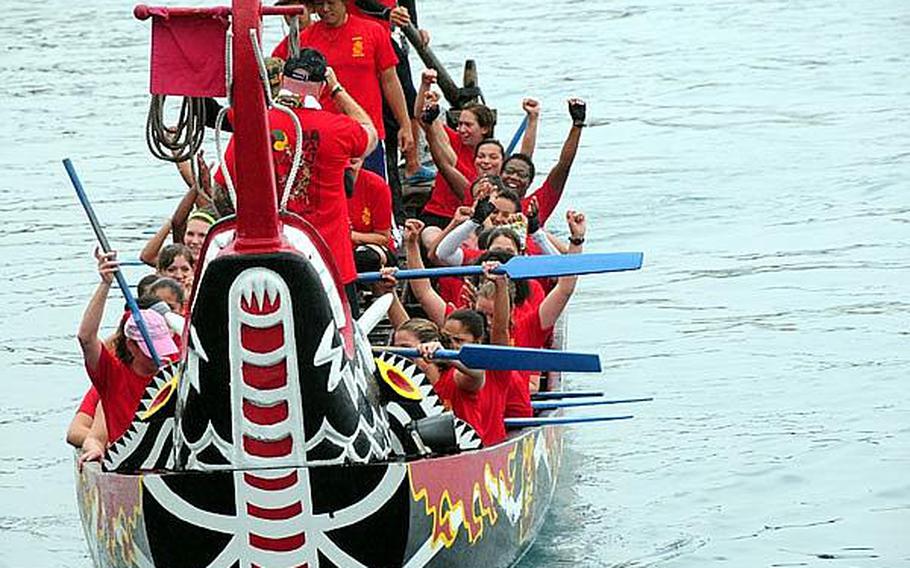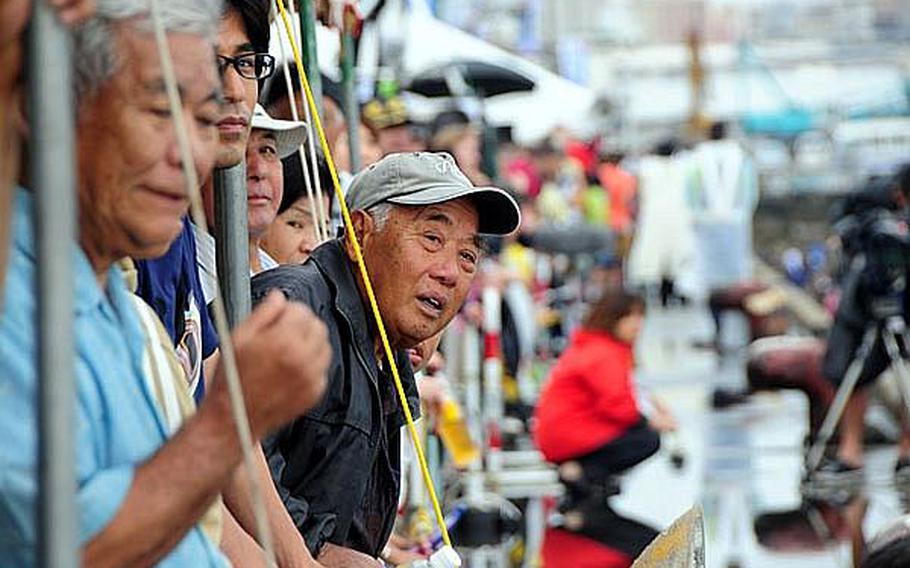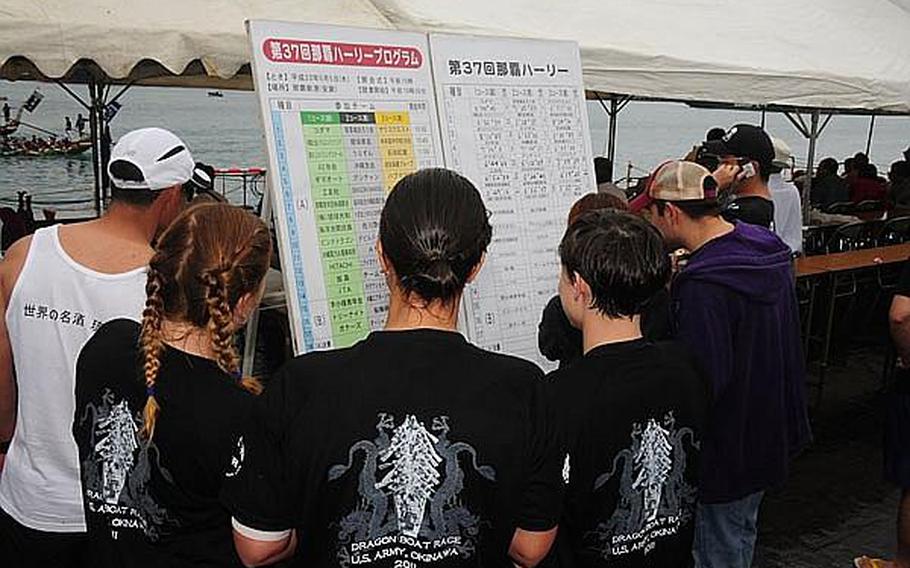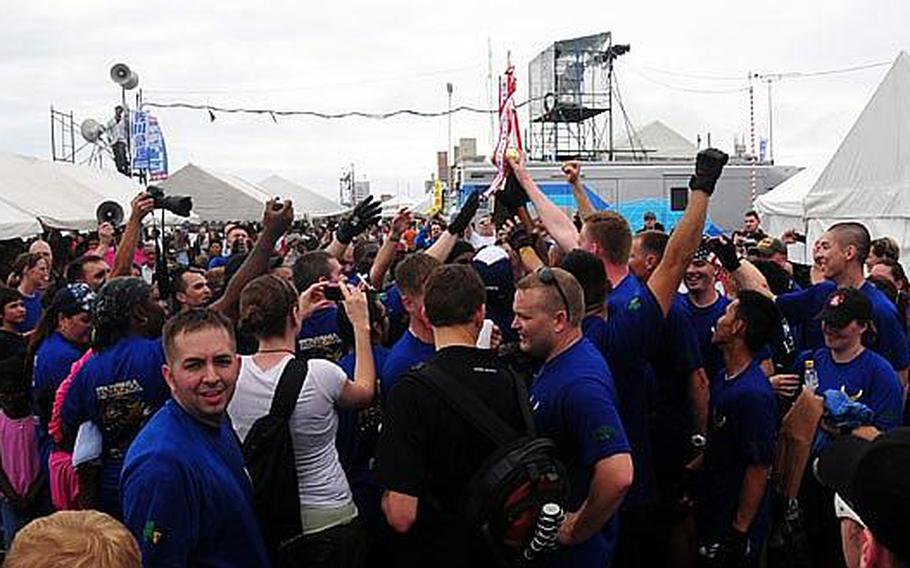 NAHA, Okinawa — The Navy paddled 50-foot boats through the rain and dreary conditions at Tomari Port to come out on top at the 37th annual Naha Hari dragon boat races.
The Navy set blistering times to capture first place among military teams in both the male and female divisions.
The men's time of 5 minutes, 8 seconds was one of the fastest times of the day and the female's time of 5 minutes, 30 seconds beat out the times of many male teams.
Other notable times of the day included the male Single Marine Program time of 5 minutes and 14 seconds as well as their female team, who crossed the line with a time of 5 minutes, 53 seconds.
This year also marked the last year of Tonja Wadsworth's tenure as coach of the Army's female dragon boat team.
She gave an emotional speech after her team competed in one of the earlier races of the day.
"I've never been so proud of you guys," she said looking around at the crew she coached three evenings a week for the past three months. "I couldn't have asked any more from you all. You faced two men's teams and kicked butt."
Her crew placed second in their heat with an impressive time of 6 minutes, 19 seconds, nearly 20 seconds faster than last year.
"It was an amazing experience," said Denneny Cochran, the wife of a Marine Corps officer, who participated on the Army team with a friend. "Halfway through the race I was wondering when it was going to end, but all of our practices over the past three months had prepared us for the race."
---
---
---