Navy searching for USS Antietam advancement exams lost in mail
by
Wyatt Olson
November 22, 2018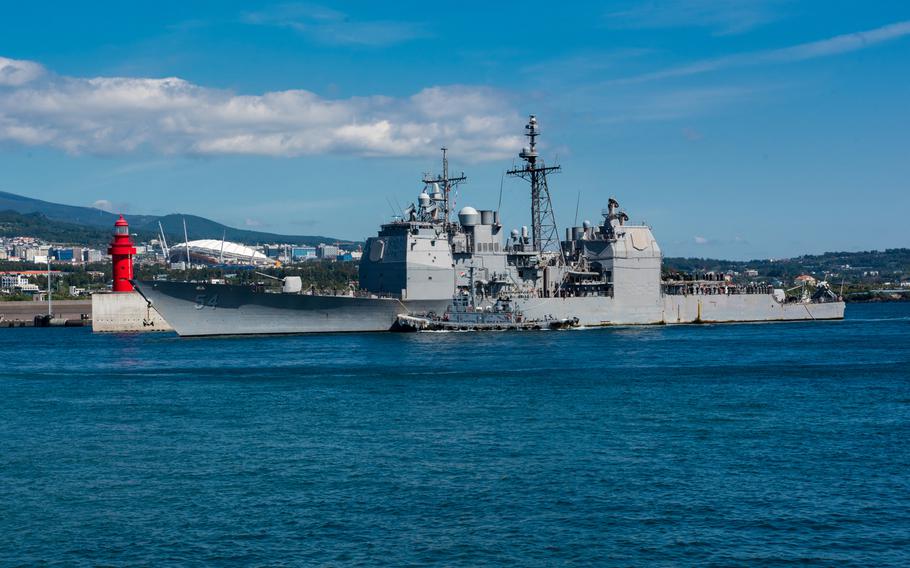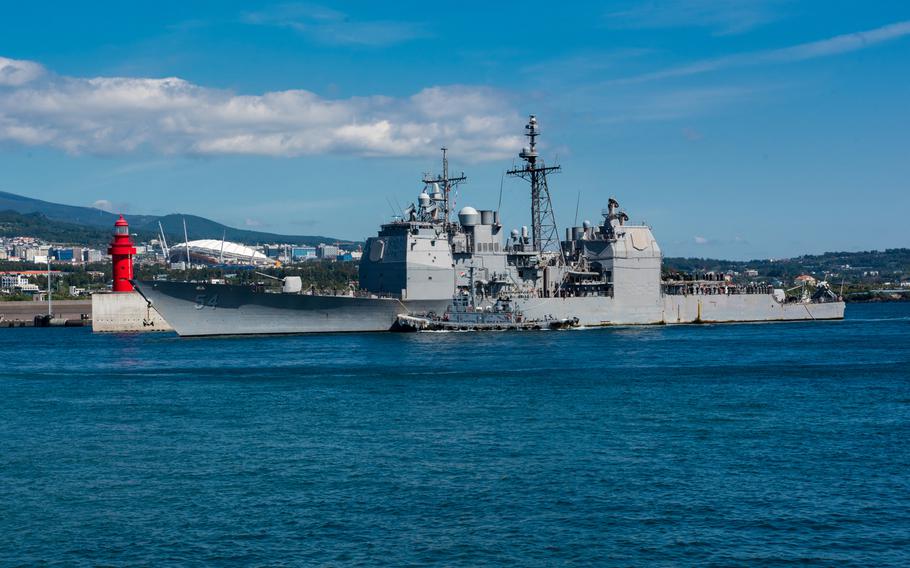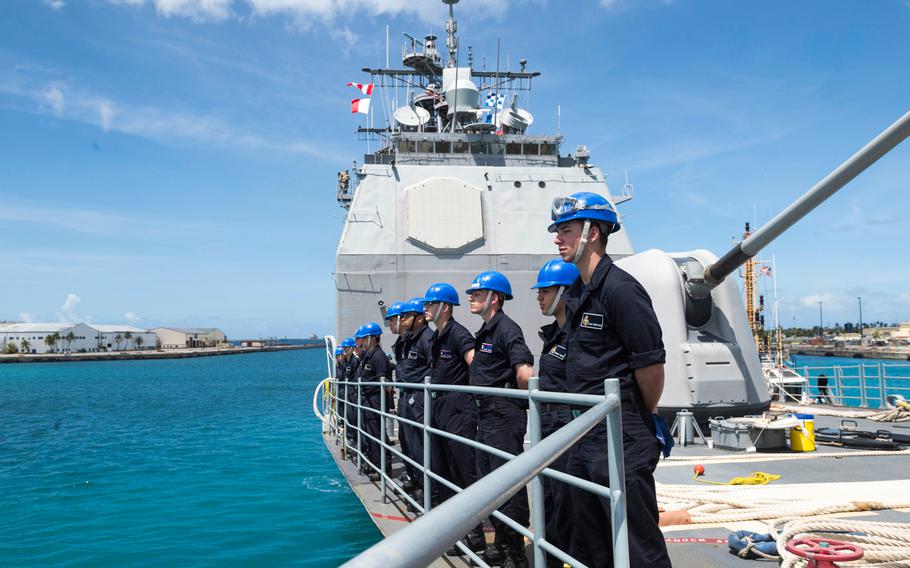 The command of the USS Antietam is searching for crew members' advancement exams that were apparently lost in the mail on their way to a Florida processing center.
Capt. George Kessler — the commander of the guided-missile cruiser, which is homeported at Yokosuka, Japan — first informed the crew of the status of the missing exams on Wednesday in person and via a post to the Antietam's official Facebook page.
"We verified receipt of our exams at Camp Walker Post Office in Korea," Kessler wrote. "The next location in the postal chain is Osan Air Mobility Command."
In an updated statement provided Thursday by Task Force 70, Kessler said the exams had been tracked to a flight departing Nov. 13 from Osan AMC Terminal to Yokota Air Base in Tokyo before being delivered to FMC Yokohama.
"The office was closed in Yokohama last night and we are working to get their information as soon as the office reopens," Kessler wrote.
Kessler said there are two courses of action moving forward.
In the first, the exams make their way through the postal system and are eventually delivered to their destination, Naval Education and Training Professional Development Center in Pensacola, Fla., where they will be graded.
If they are not found, however, sailors will take the "Spring Advancement Exam as a late exam," Kessler wrote.
"Our desire is to ensure you have every opportunity to advance on this exam cycle and in the future," he said in the statement.
According to the statement, the Florida training center is tracking the exams using registered mail numbers.
The Navy advancement exam consists of 175 questions, with 150 of them related to the exam-taker's rating and another 25 about professional military knowledge.
This isn't the first time the exams have been lost in the mail.
In 2006, 251 Naples-based third-class petty officers were informed that they'd have to retake their exams after their first answer sheets were lost in the mail.
"I can only tell you personally that I'm sorry, and we as a system failed you and we need to assume accountability for that," Command Master Chief Gustavo Beltra told a gathering of affected sailors in the wake of that loss.
Beltra said that identity theft was a concern because the lost exams contained personal information, such as Social Security numbers. He advised sailors to monitor credit reports and report suspicious activity.
olson.wyatt@stripes.com Twitter: @WyattWOlson