Navy's Southeast Asia humanitarian mission begins next week
---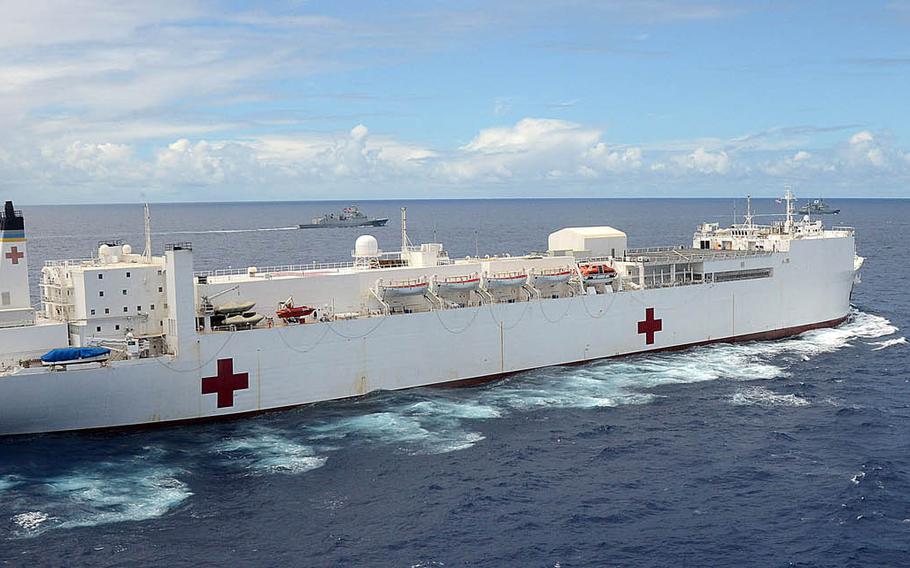 The hospital ship USNS Mercy will participate in the Navy's largest annual humanitarian aid and relief preparedness mission in Southeast Asia beginning May 11.
The Navy's 11th Pacific Partnership exercise will visit Indonesia, East Timor, Malaysia, the Philippines and Vietnam, a Navy statement said.
The program of disaster drills, community health aid and civil projects will be commanded by Destroyer Squadron 23 staff, along with officers from Australia and New Zealand.
More than 600 military and civilian personnel from the U.S., Australia, New Zealand, Canada, the United Kingdom, Malaysia, Singapore, South Korea and Japan will take part. Japan will lead a mission to Palau, the statement said.
About half of the mission personnel are from the U.S., including doctors, engineers and surface warfare officers, said Navy spokesman Lt. Cmdr. Arlo Abrahamson. They will work alongside civilian mariners and others from nongovernment and charitable groups.
Pacific Partnership's growth stemmed from USNS Mercy's relief mission following the 2004 tsunami that devastated parts of Southeast Asia, Navy officials said Monday.
---
---
---
---