Navy looking to hire more than 80 security guards in Hawaii
---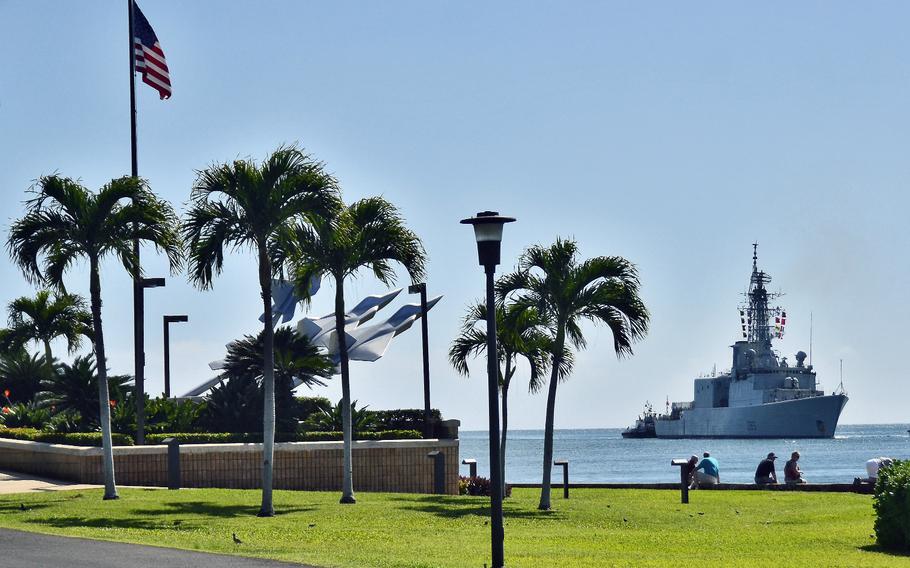 The U.S. Navy has gone on a hiring binge in Honolulu with the new federal fiscal year that started Oct. 1.
Navy Region Hawaii is looking for 86 security guards to work within the region at Joint Base Pearl Harbor-Hickam's security department, the Navy said in a news release. Guards will work in rotating shifts to protect Navy property, personnel and equipment.
The positions are at the GS-5 level with an annual pay range of $32,602 to $42,385, according to the job posting at usajobs.gov. Applicants must qualify for secret clearance and pass a physical exam. Recruitment is open through Oct. 14.
"This position is restricted to applicants with veterans' preference," the job posting says. "However, applications will be accepted from non-preference eligibles that may be referred for employment consideration only in the absence of applicants with veterans' preference."
Recruiting such a large number of guards does not signal a specific heightened threat, Andrew Iuvale, combating terrorism program manager for Navy Region Hawaii, said in the news release.
"A thorough analysis of security requirements and historical attrition rates shows a need for more guards to maintain our comprehensive security program," he said. "And with the new fiscal year we are now able to recruit to meet our needs."
---
---
---
---