Navy identifies sailor in fatal fall in South Korea hotel
---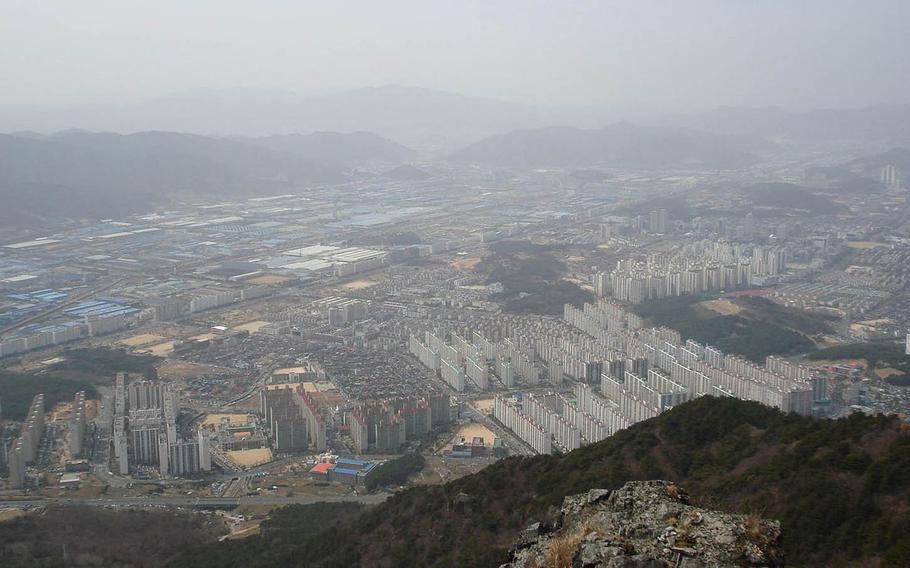 SEOUL, South Korea — A U.S. sailor died after plunging more than 120 feet down an elevator shaft at a South Korean hotel, officials said Monday.
Petty Officer 3rd Class James "Jimmy" McLaughlin, 28, apparently was trying to climb out of the elevator after it got stuck between floors at the Hotel International in the city of Changwon over the weekend, police and fire officials said.
He was in cardiac arrest when rescue crews arrived and died after being taken to a hospital, they said.
Lt. j.g. Joshua Kelsey, a U.S. Naval Forces Korea spokesman, confirmed that McLaughlin died of injuries from a fall at the hotel early Sunday but said he couldn't provide further details until the investigation is completed.
"Our main concern right now is sending our condolences to his family and loved ones," he said.
McLaughlin, who was on liberty when the fall occurred, was in South Korea with Undersea Rescue Command out of Naval Air Station North Island, Calif., where he was a hospital corpsman, for joint exercises, Kelsey said.
Changwon is near U.S. Naval Base Chinhae, on the southeastern tip of the peninsula.
Stars and Stripes staffer Yoo Kyong Chang contributed to this report.gamel.kim@stripes.com Twitter: @kimgamel
---
---
---
---