Navy crews reach quake victims with life-sustaining humanitarian aid
by
T.D. Flack
March 23, 2011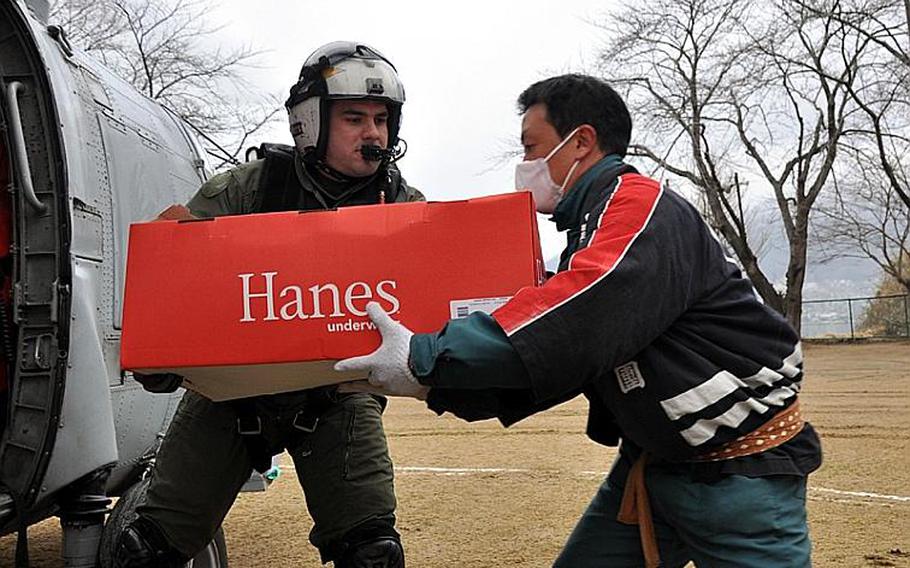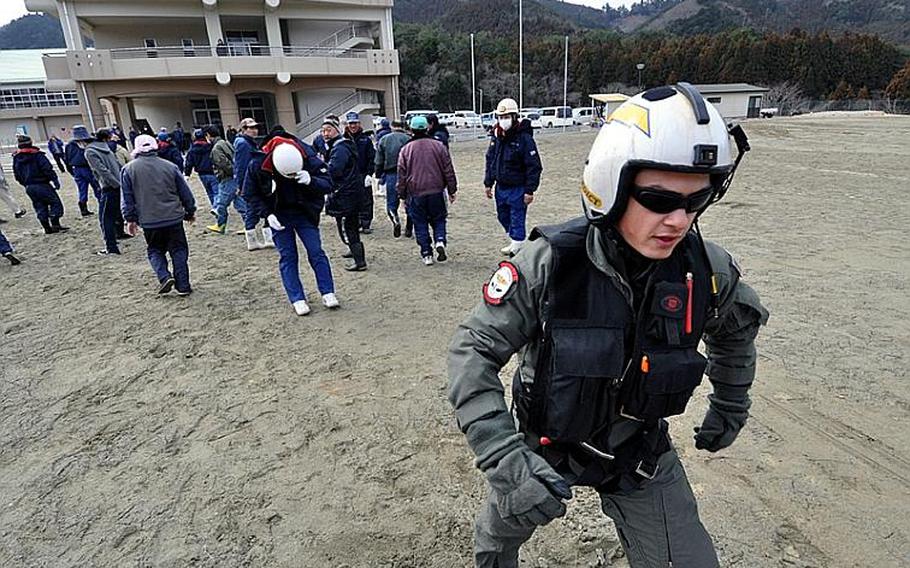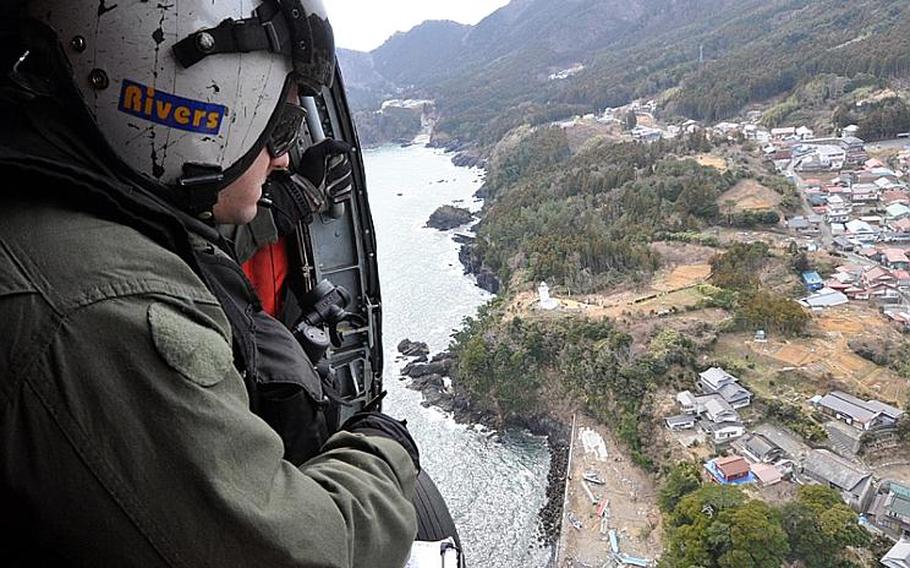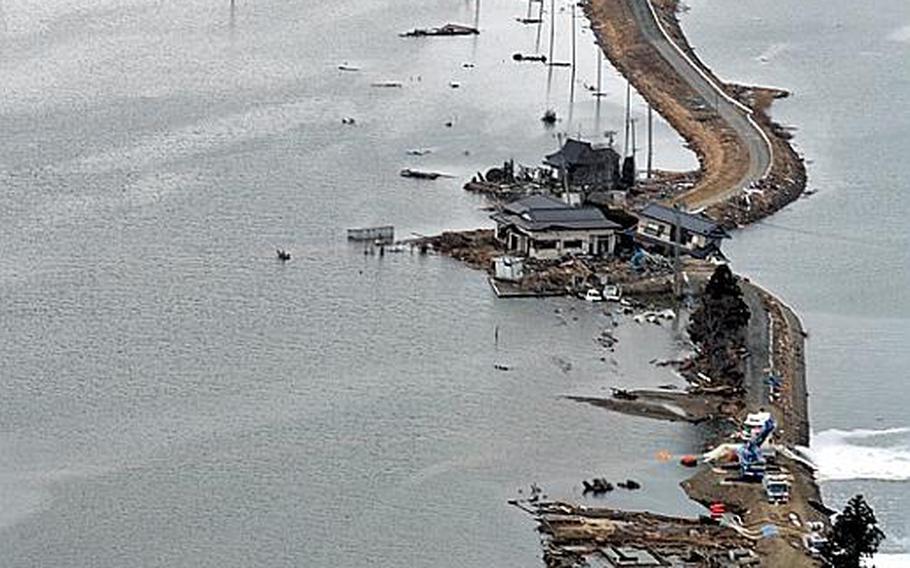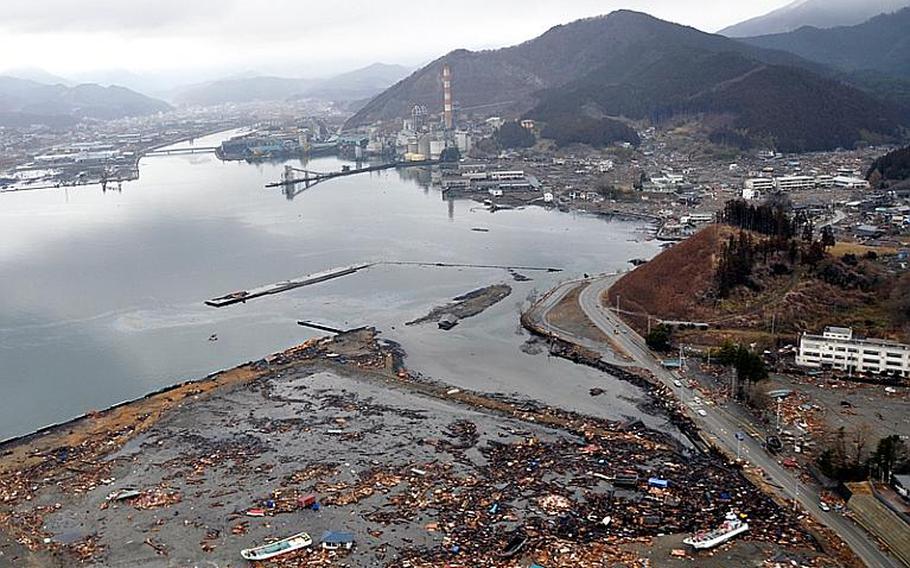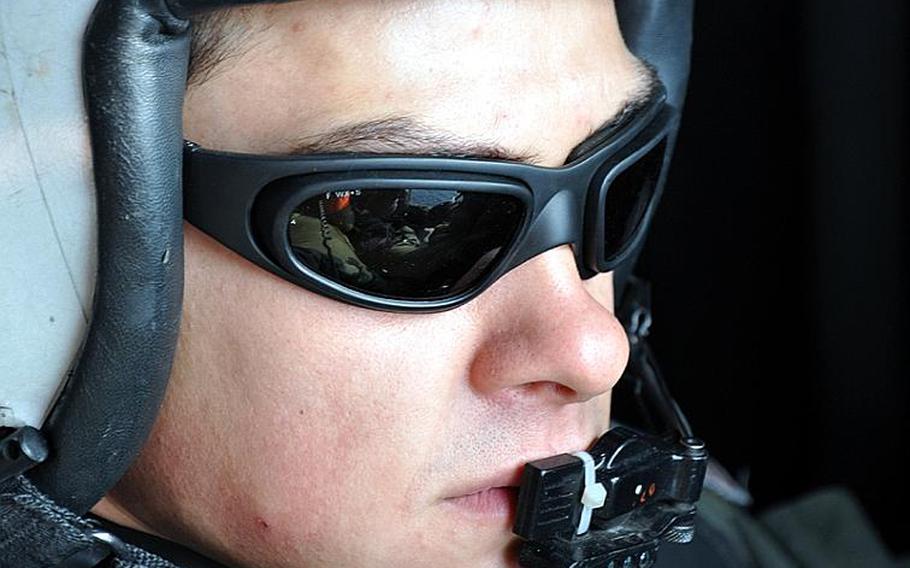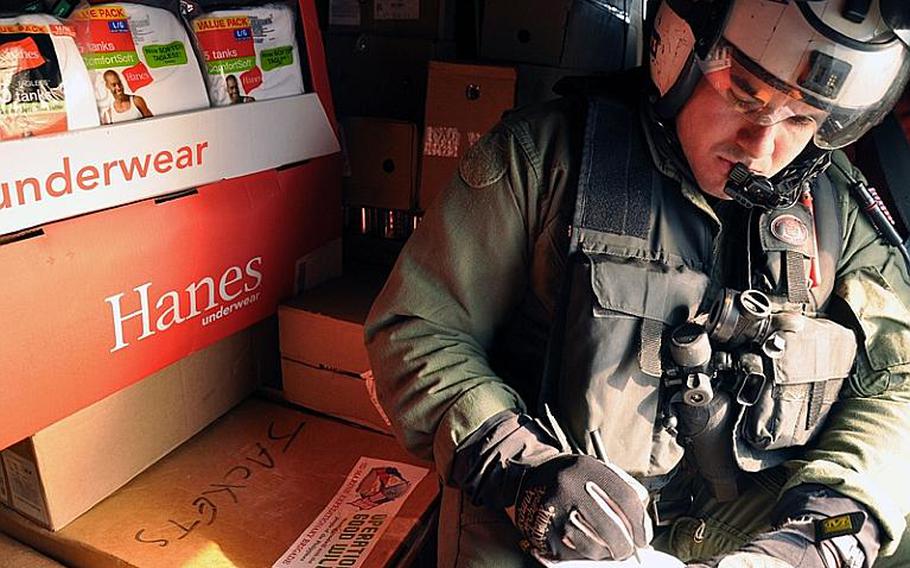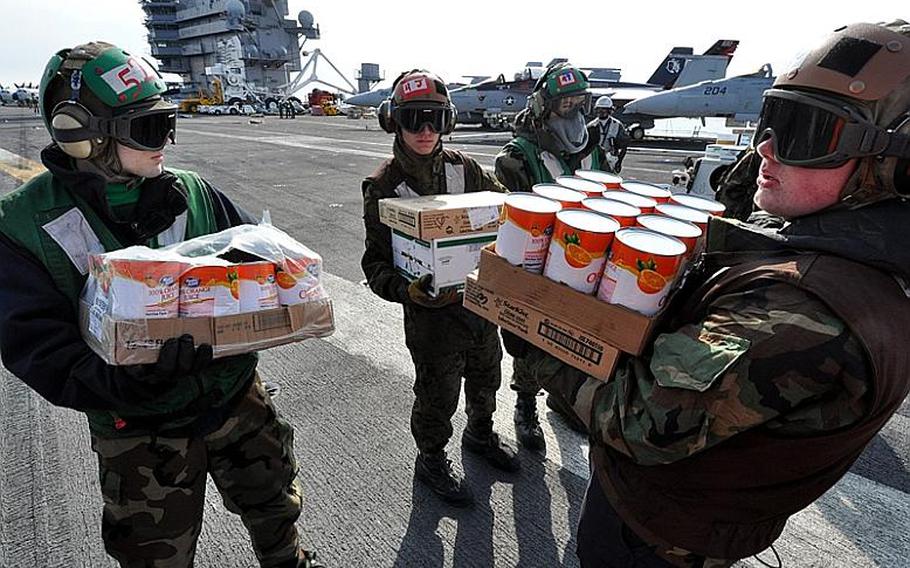 OFUNATO CITY, Japan — Petty Officer 2nd Class James Rivers became the face of the U.S. military's humanitarian relief efforts for hundreds of Japanese people this week.
As the Seahawk helicopter he was riding in crested one sharp mountain ridge along a 100-mile stretch of the country's tsunami-battered coast, Rivers slid open the side door to a frigid blast of air, leaned out and helped direct the pilots onto a haphazard landing zone. The rotor wash threw dirt and ashes from an area where a group of men were burning wood to stay warm.
As with the other spots the crew visited Tuesday, Rivers was the first out of the helicopter, bowing, shaking hands and doing the best he could to communicate with the men by using a card of translated words and phrases.
"What do you want? What do you need most?" he asked repeatedly throughout the day.
At every stop, the answer was gas, heating oil and generators.
Rivers, 25, dutifully logged the requests before he and fellow crewmember, Petty Officer 3rd Class Caleb Benedict, began unloading whatever supplies they had managed to cram into the back of the small helicopter. There was no gas, kerosene or heavy generators. But there was a lot of food, blankets, warm winter clothing, and several boxes of men's undershirts.
"Everything you brought was great," said one man in Japanese. "But we need gas."
"And more underclothing," yelled another.
River's helicopter, and a handful of others belonging to Helicopter Anti-Submarine Squadron 14 from Naval Air Facility Atsugi, spent Tuesday ferrying supplies from Misawa Air Base and ships from the USS Ronald Reagan carrier group — which is directing the military's efforts in the region — to the coastal locations.
By the end of flying operations Tuesday night, the Reagan group had moved nearly 240,000 pounds of supplies off its deck in 10 days of sorties. That doesn't include material brought directly from Misawa.
Officials say the U.S. military — working in close conjunction with Japan Self-Defense personnel, who are embedded on the carrier, and with the U.S. Forces Japan headquarters at Yokota Air Base – have identified 61 sites between northern Sendai and Misawa where they're helping somewhere between 40,000 to 45,000 displaced people gathered in groups in various schools and other public buildings.
Lt. Cmdr. Thomas Allen, intelligence officer for the Reagan's Carrier Air Wing 14, said data collected by crewmembers like Rivers – who "go out there and see it firsthand" – is crucial to the humanitarian efforts and allows planners to "match up with supplies that are available."
A few days ago, a crew delivered supplies to an identified spot, took off over a ridge, and discovered another collection of people a mere 400 yards away on the other side of the mountain.
"You're the first people we've seen" since the earthquake, Allen said the crewmembers were told.
He also gave an example of a crew being told that one person was in dire need of a particular blood-pressure medicine. The crew radioed that information back to the "Eagle," an airborne command-and-control platform, and within 20 minutes it was on another helicopter headed for the site.
"Our goal here is to save as many people as we can," he said. "I believe in this mission."
Rivers and Benedict said they had wanted to put their search-and-rescue skills to work during early flights, hoping that they could pull the injured from the debris. But it quickly became obvious that wasn't going to happen given the complete destruction and frigid temperatures.
"It's more about keeping people out there alive now," said Rivers.
For Benedict, pushing through the exhausting six-hour missions delivering the supplies is worth it.
"It feels really good to be able to help these people," he said. "I know that if there's anything we could possibly do to help them, then we're gonna do it."
---
---
---
---