Navy concludes its 25th year of CARAT drills with Indonesia in Java Sea
by
Christian Lopez
August 9, 2019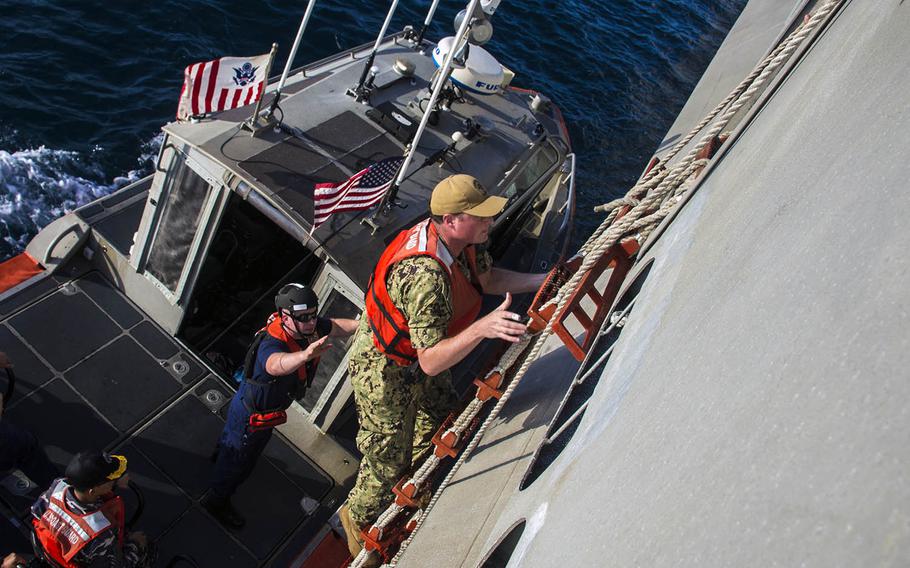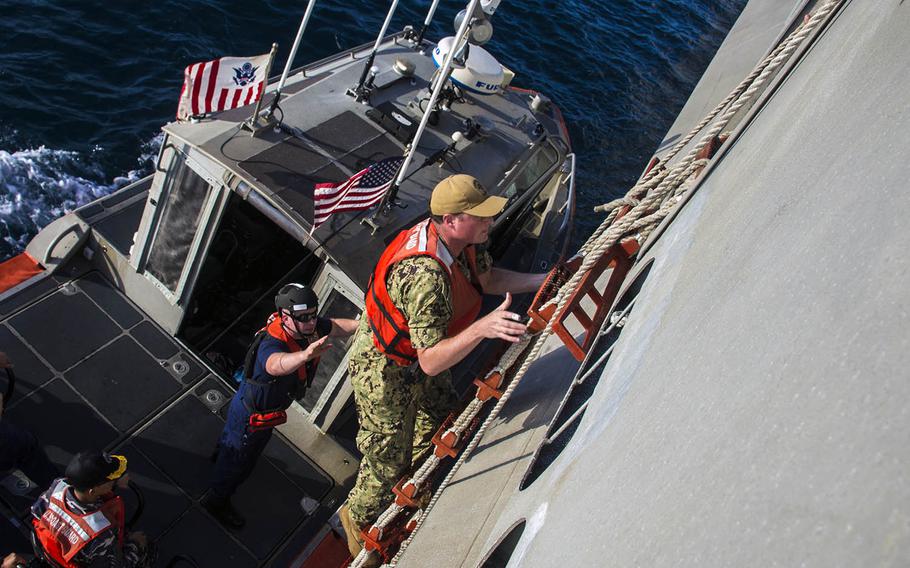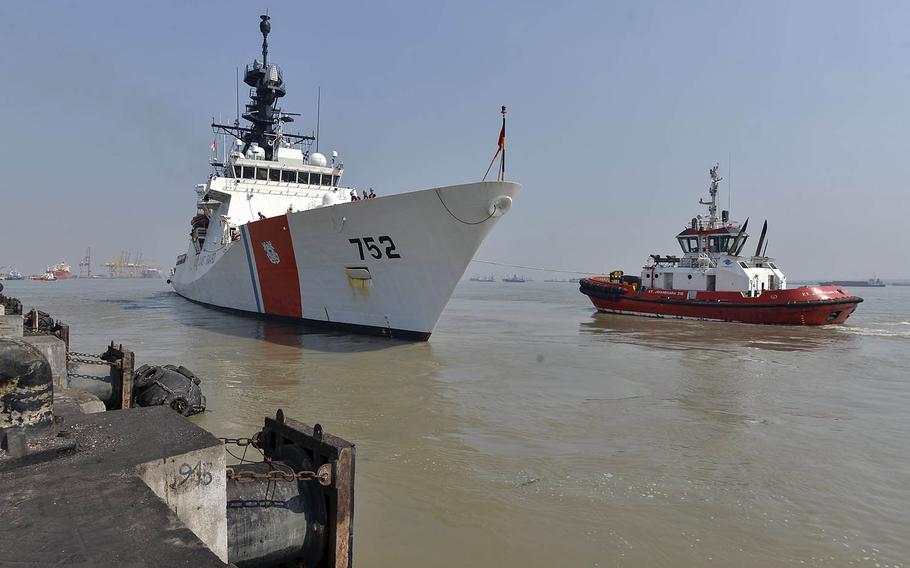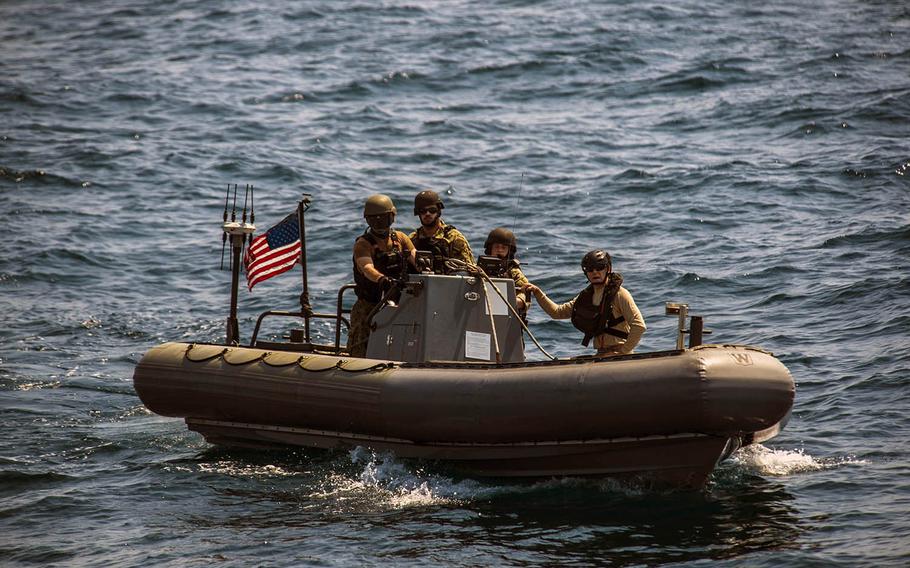 A weeklong naval exercise designed to improve the ability of Indonesian and U.S. naval forces to work together has wrapped up its 25th year in Indonesia.
Indonesia has taken part in Cooperation Afloat Readiness and Training, or CARAT, a multiphase exercise involving several countries in South and Southeast Asia, since its inception in 1995.
Sri Lanka was the first stop for CARAT this year, which kicked off in April. However, those drills were cut short after a series of terrorist bombings at churches and other public buildings on Easter Sunday killed as many as 250 people.
CARAT's Indonesian leg — which began Aug. 1 and covered seven days of activities at sea and on shore — took place in the Java Sea, just south of the contested South China Sea, where Beijing has built up shallow reefs and islets into militarized outposts.
In December, the South China Morning Post reported that Indonesia had opened a military base in the southern point of the South China Sea as a "deterrent against any potential security threats, particularly on border areas."
Indonesia and China have had several maritime run-ins in the resource-rich area, the report said. In 2016, an Indonesian patrol boat seized a Chinese fishing vessel, which was released after a Chinese coast guard boat rammed it.
"No country alone can ensure maritime security," Lt. David Copeland, the domain awareness expert for Destroyer Squadron 7, said in a Navy statement issued earlier in the CARAT exercise. "It requires coordinated efforts by all regional partner nations and agencies to actively share information in a transparent and timely manner so we can conduct combined maritime security operations, ensuring safe and secure seas for all."
At sea the U.S. and Indonesian navies worked together on submarine operations; visit, board, search and seizure drills; and dive team training.
The nations also created a Maritime Domain Awareness Information Sharing Center, according to the statement. The hub serves as a tool focused on gathering intelligence about potential maritime threats such as illegal fishing, human trafficking, weapons smuggling, terrorism, piracy and environmental threats.
During the shore phase of CARAT Indonesia, U.S. Marines deployed to Darwin, Australia, trained for jungle survival alongside Indonesian marines. Both countries' navies also exchanged experts on preventive medicine.
Participating ships and units included littoral combat ship USS Montgomery, expeditionary fast transport USNS Fall River, U.S. Coast Guard cutter Stratton, submarine support ship MV Carolyn Chouest and an anti-submarine warfare P-8 Poseidon aircraft.
Staff from Task Force 73, the Singapore-based logistics command for 7th Fleet, and Destroyer Squadron 7, also of 7th Fleet, took part in the exercise, the statement added.
"Any time we have the opportunity to conduct such extensive and dynamic training, it has an undeniable impact on our ability to effectively integrate forces," Capt. Ann McCann, deputy commodore of Destroyer Squadron 7, said in the Navy statement.
lopez.christian@stripes.com Twitter: @Clopez_Stripes