Navy beefs up its Japan-based amphibious fleet with arrival of USS New Orleans in Sasebo
by
Christian Lopez
December 2, 2019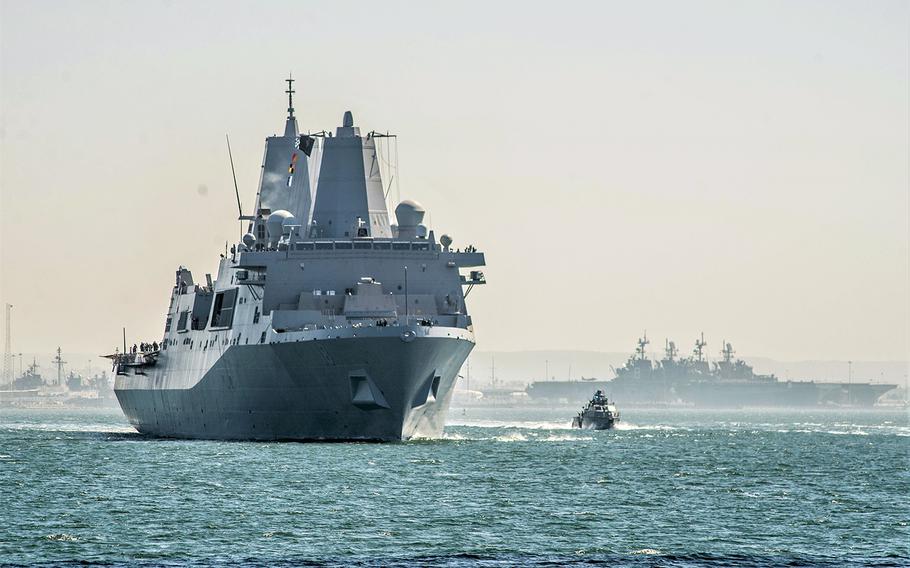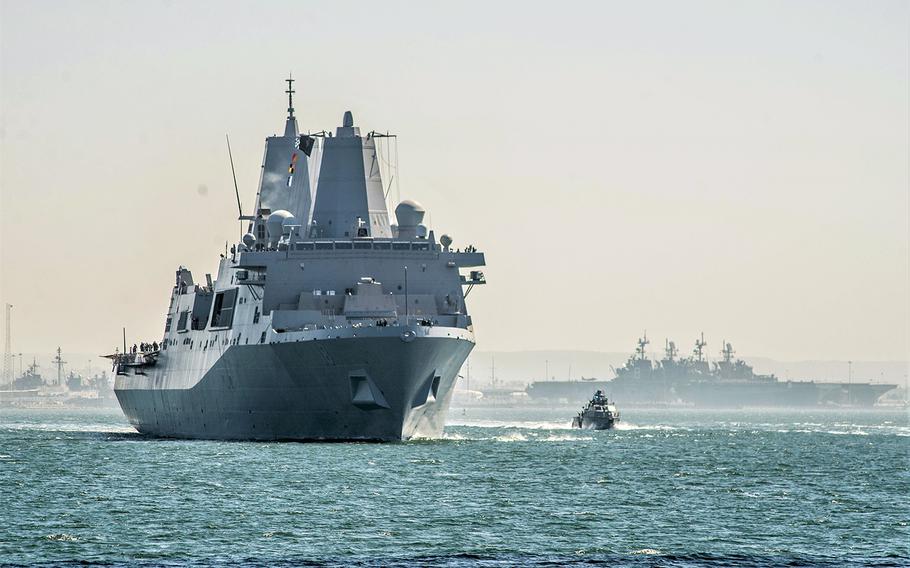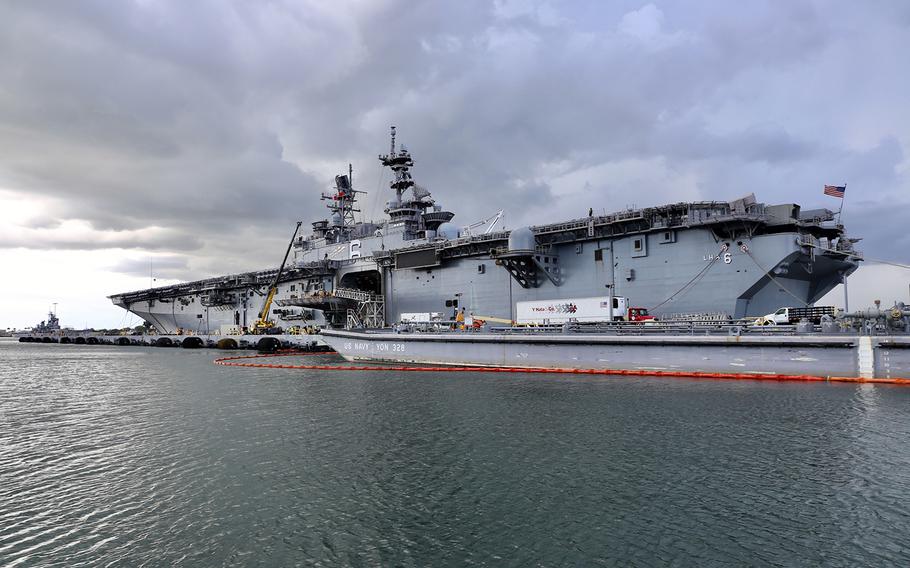 YOKOSUKA NAVAL BASE, Japan — The amphibious transport dock USS New Orleans — one of two ships the Navy said would be sent to Sasebo Naval Base after the USS Wasp's fall departure — pulled into its new homeport on Sunday.
It is expected to be joined soon by the USS America, which left San Diego last month. Once in Japan, the amphibious assault ship will replace the Wasp as flagship of Amphibious Squadron 11, Expeditionary Strike Group 7.
The addition of the two ships will raise the 7th Fleet's number of deployed amphibious vessels from three to five, alongside the Sasebo-based USS Ashland, USS Green Bay and USS Germantown. The squadron often integrates with the Okinawa-based 31st Marine Expeditionary Unit.
"We welcome the USS New Orleans crew and families who will be an incredible addition to our forward deployed team in the Seventh Fleet theater," Rear Adm. Fred Kacher, Expeditionary Strike Group 7 commander, said in a Navy statement.
The 684-foot New Orleans has a crew of 322 enlisted sailors and 28 officers. When accompanied by a Marine detachment, the onboard population can swell to about 800.
"The increase in capacity to our amphibious forces this great ship represents will allow us to operate more regularly with our allies and partners in this vital region and support even stronger naval integration with our number one warfighting partner, the United States Marine Corps," Kacher said in the statement.
A 7th Fleet spokesman declined to say when the America would arrive in Sasebo, on the Japanese island of Kyushu. The ship's official Facebook page said the crew celebrated Thanksgiving "somewhere in the Pacific."
The Wasp moved to Naval Station Norfolk, Va., in September, after serving about 1 ½ years in Japan. During it's time with 7th Fleet, the amphibious assault ship made history as the first to deploy with the Marine Corps' F-35B Lightning II stealth fighter, which is capable of short takeoffs and vertical landings. The Wasp in January 2018 replaced the USS Bonhomme Richard, which spent six years in Sasebo before returning to the U.S. to reconfigure its flight deck to handle the F-35B.
lopez.christian@stripes.com Twitter: @CLopez_Stripes