N. Korean shipyard work paves way for new class of ballistic subs
---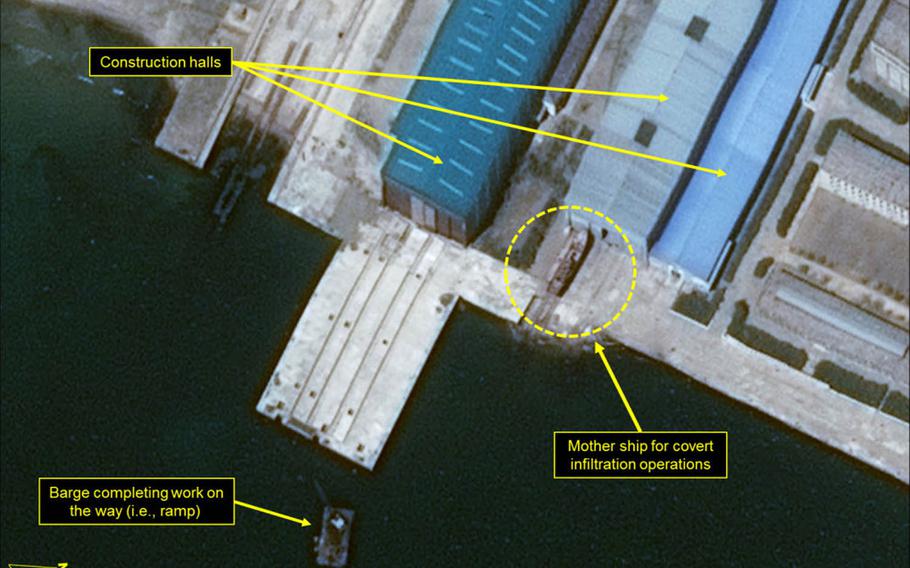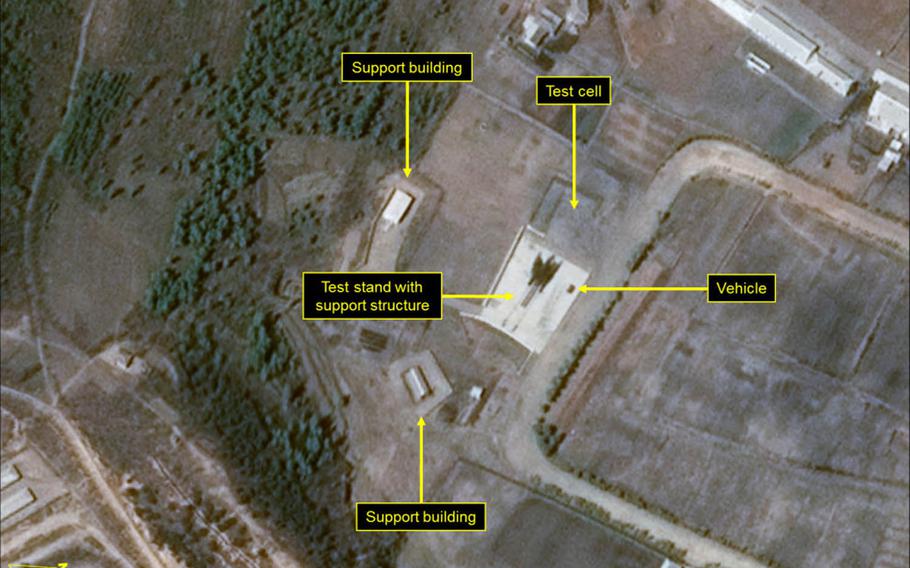 SEOUL, South Korea — North Korea has made progress upgrading a shipyard that will allow it to build a new class of ballistic submarines, a Washington-based monitoring group says.
North Korea, which failed in a series of attempted land-based launches in recent weeks, successfully fired a ballistic missile from a submarine on April 23. Underscoring the importance of the program, leader Kim Jong Un was shown in pictures observing the launch and called it an important step in his nuclear weapons program.
Experts have said North Korea's submarine-launched ballistic missiles are not expected to be operational until 2020, but the progress is worrisome because the ability to fire missiles from underwater vessels makes them harder to detect and shoot down.
38 North, a website run by Johns Hopkins University's School of Advanced International Studies, said Tuesday that satellite images indicate the exterior of construction halls to the south of the shipyard's boat basin appear to have been finished and construction of the expanded ramp in front of the largest hall is in its final stages.
The shipyard's completion will allow North Korea to build even larger submarines "including a new class of ballistic missile submarines," 38 North said.
The North has continued with its weapons program in defiance of harsh new U.N. sanctions imposed after it staged a fourth nuclear test in January, followed by a long-range missile launch a month later.
The North's main newspaper, Rodong Sinmun, said the country has to "tackle challenges from its enemies" such as U.N. sanctions and joint U.S.-South Korean military drills. It said a nuclear weapon is a "precious sword," according to South Korean news agency Yonhap.
gamel.kim@stripes.com Twitter: @kimgamel
---
---
---
---