N. Korea reportedly laying land mines near landmark bridge
---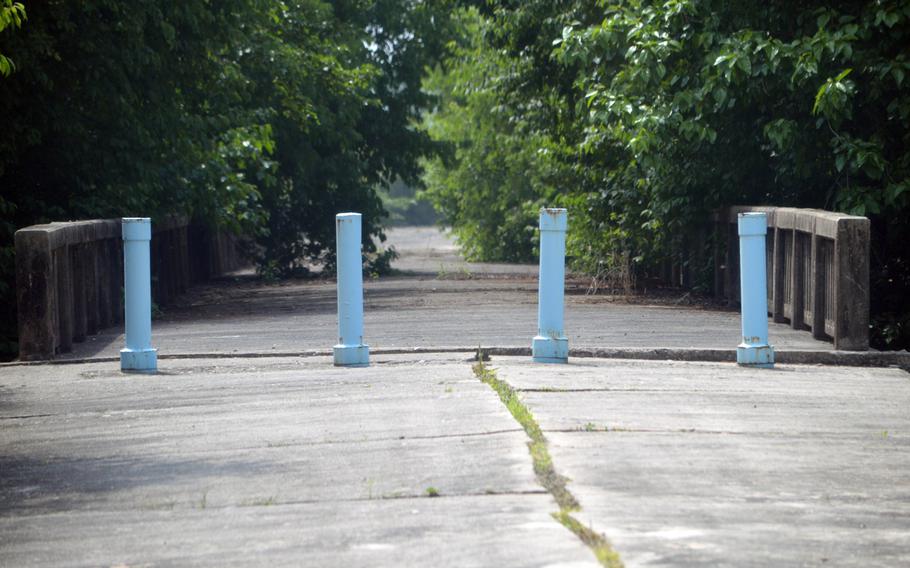 SEOUL, South Korea — The U.S.-led United Nations Command on Tuesday accused the North Korean army of planting land mines near a landmark bridge in the heavily militarized border that divides the peninsula.
South Korean officials said the mines were laid last week on the northern side of the Bridge of No Return, which spans the military demarcation line near the truce village of Panmunjom, according to the Yonhap news agency.
The report comes amid heightened tensions after the South confirmed that a high-level North Korean diplomat had defected, prompting concern that Pyongyang would take action to prevent others from fleeing the isolated country. The U.S. and South Korea also began their annual Ulchi Freedom Guardian exercises on Monday, prompting a wave of anger from Pyongyang.
The United Nations Command said it was "aware of the Korean People's Army activity in vicinity of the Bridge of No Return in Panmunjom, but will not speculate as to why the KPA is taking these actions."
The statement warned devices or munitions near the bridge jeopardize the safety of people on both sides, including thousands of schoolchildren and other visitors who participate in educational tours.
"United Nations Command strongly condemns any KPA action that jeopardizes the safety of all personnel in the DMZ," it said.
Yonhap reported that it was the first time North Korea was seen planting mines in Panmunjom since the 1953 armistice that ended the three-year war, although there are explosives elsewhere in the 2.5-mile wide buffer zone. Two South Korean soldiers were maimed last August by alleged North Korean mine blasts.
The peninsula has been on high alert for months since North Korea conducted its fourth underground nuclear test in January, followed by a series of missile tests despite a new round of toughened U.N. sanctions.
The Bridge of No Return was used for prisoner exchanges at the end of the Korean War.
Twitter: @kimgamel
---
---
---
---