N. Korea executes education official, punishes 2 others, Seoul says
by
Yoo Kyong Chang Kim Gamel
August 30, 2016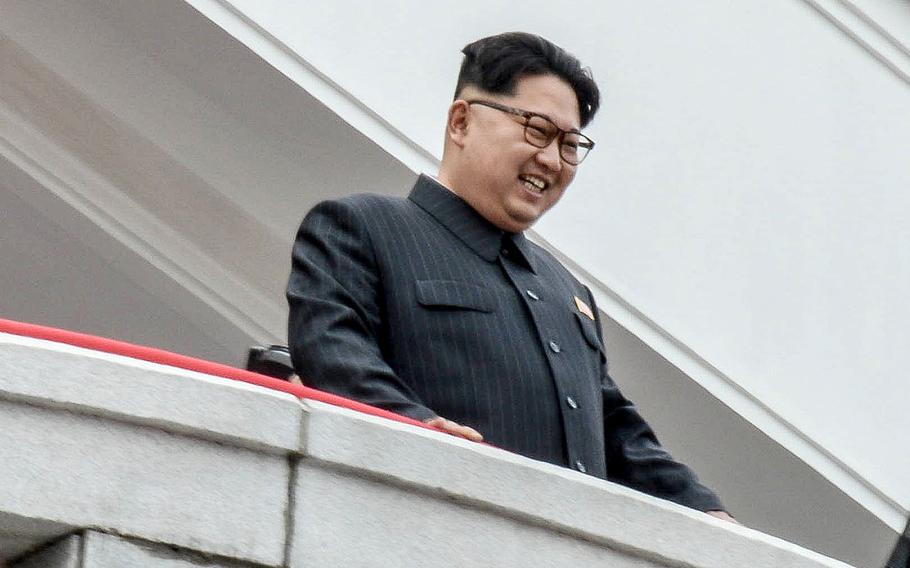 North Korea has executed by firing squad a vice premier in charge of education and punished two other senior officials, South Korea's government said Wednesday.
If confirmed, the moves would suggest that North Korean leader Kim Jong Un is resuming his campaign of killings and purges in what analysts have said is a bid to strengthen his hold on power amid fears of internal turmoil.
One expert also said the 32-year-old leader appears to be consolidating his network of younger policymakers, sending a message to older officials that they had better fall in line.
The reclusive regime suffered an embarrassing blow earlier this month when North Korea's deputy ambassador in London defected with his family to the South, the latest in a string of defections.
Kim Yong Jin's execution was confirmed through various channels, Unification Ministry spokesman Jeong Joon-hee told reporters.
He did not elaborate, but a government official said the 63-year-old education official was executed by a firing squad last month.
Kim was arrested after being accused of having a "bad attitude" during a parliamentary meeting in June, the official said, adding North Korea's State Security Department also had branded the vice premier an "anti-party and counter-revolutionary member."
Jeong also said Kim Yong Chol, the head of the North's United Front Department that handles inter-Korean relations, had been ordered to undertake "revolutionary re-education," which usually means banishment to a rural area.
Kim Yong Chol also led the country's reconnaissance bureau and is thought to have been behind the 2010 sinking of a South Korean warship and shelling of an island near the border, according to South Korea's Yonhap news agency.
Jeong added that Choe Hwi, a senior ruling party official dealing with propaganda affairs, was on a similar "revolutionary re-education" program. An expert on North Korea at Seoul National University said Kim Yong Jin's execution would suggest the regime is worried.
Chang Yong-suk also believes Kim was killed because education reforms announced in 2012 were not proceeding as desired.
"I think it was a pre-emptive measure to strengthen the loyalty of the elites and warn them by punishing him," he said.
Kim Yong Chol, 71, was sent to a rural farm for re-education from mid-July to mid-August after being accused of "heavy-handed behavior" and abusing his power, the official said. The South Korean government was "paying sharp attention now" in case he adopts a hard line in dealings with Seoul to show his loyalty, the official added.
The 62-year-old propaganda chief was reportedly sent to a rural area in May.
Michael Madden, who runs the North Korea Leadership blog that monitors the Kim family dynasty, said the regime may be seeking to send a warning to older officials just as it did with the military.
Kim Jong Un has made a series of moves to sideline the military and surround himself with likeminded 30-to-50-somethings.
"It has to do with showing senior cadres that the younger policy wonk kids are in the system," said Madden, who also is a visiting scholar at the U.S.-Korea Institute at Johns Hopkins University.
South Korea has a spotty record of getting information about its reclusive enemy to the North, and some previous reports about executions have proven inaccurate. A North Korean general who reportedly had been executed appeared at a ruling Workers' Party Congress in May.
But several have occurred, including the 2013 execution of Kim's uncle, Jang Song Thaek, who had been considered the country's second-most powerful man. That was one of the rare cases to be announced in North Korea state media.
Yonhap reported that Kim has had more than 100 government and military officials killed since taking power in 2011 after his father's death. Madden cast doubt on that, saying he believes it's more like 20 to 30, but the South Korean government has an interest in promoting the image of Kim as an irrational leader.
Some Korea watchers have speculated that a recent string of defections capped by the London-based diplomat Thae Yong Ho is a sign that the 32-year-old leader's regime is suffering from instability and warned he could act on his paranoia.
North Korea also has test-fired numerous missiles in a show of strength as it tries to develop a nuclear weapon capable of reaching the U.S. mainland. The most recent was fired from a submarine and flew more than 310 miles before landing in the Sea of Japan, officials said.
The state-run media showed pictures of Kim celebrating after personally observing the Aug. 24 launch. He also has been seen attending other launches and inspecting a purported miniaturized nuclear weapon.
The Unification Ministry held the news conference to address unconfirmed reports on Tuesday that the North had executed two high-ranking officials with an anti-aircraft gun for disobeying the leader. Jeong did not directly address the JoongAng Ilbo newspaper report.
gamel.kim@stripes.com Twitter: @kimgamel
---
---
---
---