Mullen: China buildup 'out of step' with territorial defense
by
Kevin Baron
June 9, 2010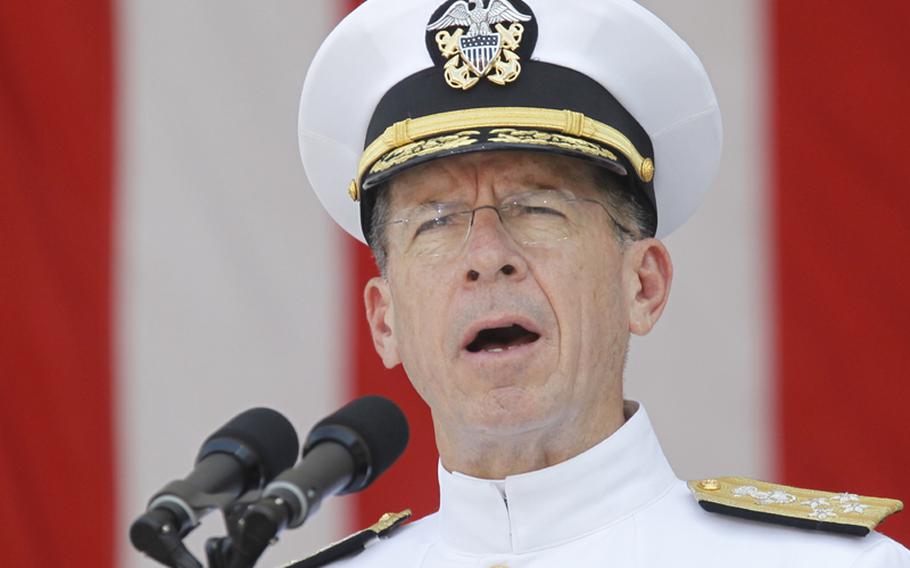 WASHINGTON — Adm. Mike Mullen delivered a stinging rebuke to China over the nation's military buildup, its refusal to engage in open military-to-military relations with the United States, and a "tepid" response to international calls for reprisals against North Korea.
China's amassing of "expeditionary maritime and air capabilities," he said, "seems oddly out of step with their stated goal of territorial defense."
"Every nation has a right to defend itself, and to spend as it sees fit for that purpose," Mullen, chairman of the Joint Chiefs of Staff, said on Wednesday. "But a gap as wide as what seems to be forming between China's stated intent and its military programs leaves me more than curious about the end result.
"I have moved from being curious to being genuinely concerned," he said.
Mullen's message represents the harshest language directed toward Beijing from the top U.S. military leader amid the current row with China. Accepting an award from the Asia Society, a Washington-based nonprofit, the chairman said U.S. commitments to regional stability from Australia to Japan are "unwavering."
The words come one week after Defense Secretary Robert Gates, while traveling through Singapore, made similar admonishments to China's military leadership.
The Pentagon had tried for months to win an invitation to China during Gates' trip, but the invitation never came.
China's cold shoulder was "particularly disappointing," Mullen said, "because it removes the opportunity to listen and to learn from and about each other."
Greater cooperation and transparency, he said, would lead to "reduced tensions and reduced risks of miscalculation."
In October, Gen. Xu Caihou, vice chairman of the Central Military Commission of the People's Liberation Army, came to the Pentagon and was taken to several bases stretching from the East Coast to Hawaii, leaving U.S. officials thinking it was the beginning of a normalization period between the militaries.
But in January the United States sold more than $6 billion in arms to Taiwan, resulting in Beijing's clampdown.
On Sunday, China's state-run news service, Xinhua, fired back, saying, "It is obviously not China, but the United States that should be blamed for the setback in bilateral military ties."
Gates has misunderstood the severity of the arms sale, it said.
"China is a leader in the region, a rising leader," Mullen countered in his speech. "We welcome its considerable strength and its potential.
"The question is: Should China and the U.S. work together, lead together, to promote regional stability?" Mullen said. "Washington's answer is and has been an unequivocal yes. Beijing's answer has been sometimes yes and sometimes no."
---
---
---
---