Movement restricted on Oahu military bases as tropical storm approaches
by
Wyatt Olson
August 25, 2018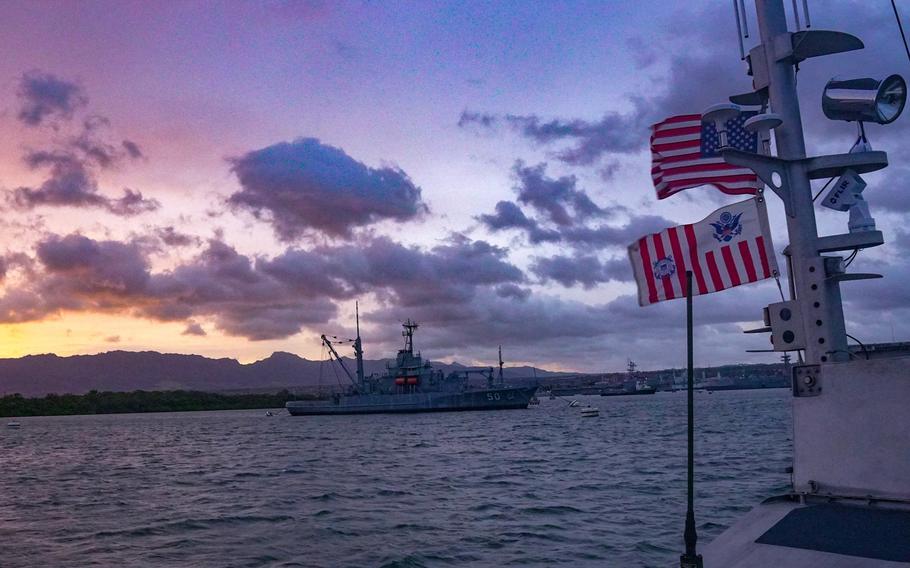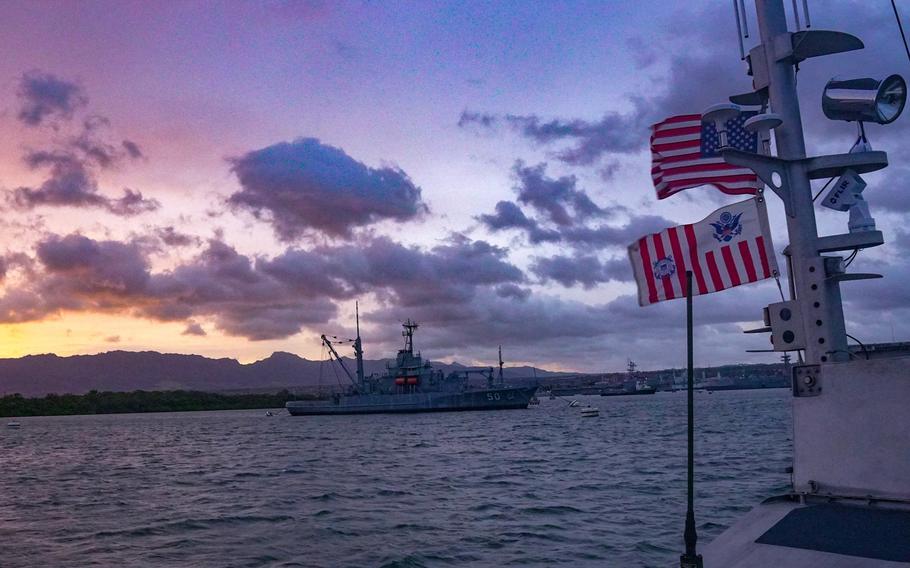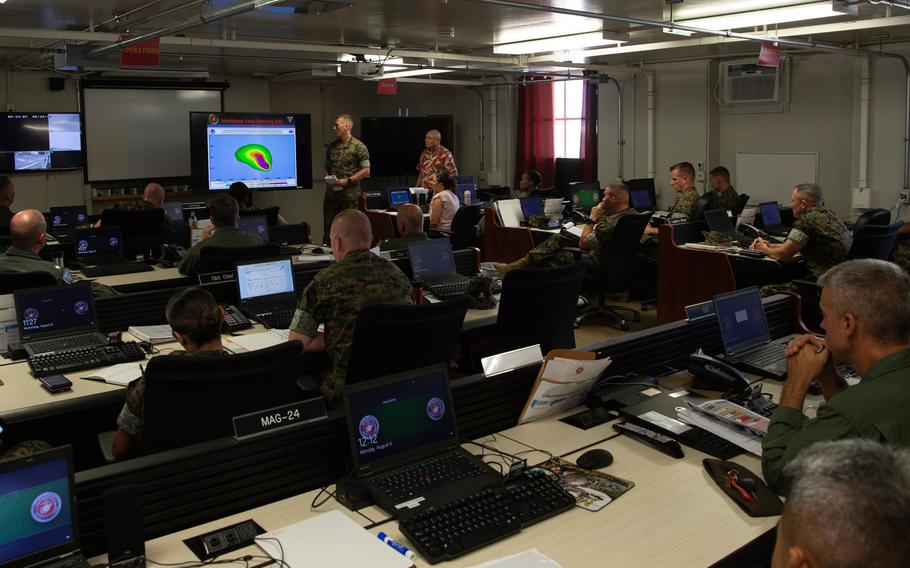 FORT SHAFTER, Hawaii – Military bases on Oahu entered Tropical Cyclone Condition of Readiness Level 1 Friday morning as Hurricane Lane, now downgraded to a tropical storm, inched closer to Hawaii's most populous island.
Joint Base Pearl Harbor-Hickam and Marine Corps Base Hawaii set the condition, which means destructive and sustained winds of 60 mph or more are possible within 12 hours.
Meanwhile, the Army on Friday implemented restricted movement on all its Hawaii installations.
"Movement is limited to emergency responders, essential military and civilian personnel, and those transitioning to on-post safe havens only," an Army announcement said.
The Army later clarified in a Facebook post that personnel are allowed to pick up relatives at the airport because that is regarded a "critical or emergency situation."
Personnel can return to any Army installation by showing military or Defense Department ID.
The visitor control centers at Schofield Barracks and Fort Shafter are closed and no passes are available.
Joint Base Pearl Harbor-Hickam has closed all gates into the base except for O'Malley gate until the all-clear is given.
The bridge into Navy-managed Ford Island will remain open until winds reach 60 mph or other conditions necessitate its closing, the Navy said.
On Thursday afternoon, the island's military installations released nonessential personnel from reporting to duty, and Oahu residents braced for the storm's rain and wind to arrive overnight.
Oahu was mostly experiencing blustery wind and on-and-off misty rainy into Friday afternoon.
The Big Island and Maui have already been deluged by torrential rainfall.
The Big Island's city of Hilo was inundated by waist-high water, leading the National Guard and firefighters to rescue a family of six from a flooded house.
About 6,000 customers on Maui lost electrical power, with another roughly 2,600 losing power on the small island of Molokai.
The actual track the hurricane will take toward Oahu in the next 24 hours is difficult to determine, the Central Pacific Hurricane Center said in an advisory issued Friday morning.
Data indicate that "the core of the tropical cyclone is getting torn apart" by wind shear, the center said.
"The reliable track guidance suggests a slow north or north-northeastward drift for the next 12 hours, followed by an abrupt shift toward the west at some point afterward," the advisory said.
If this happens, the hurricane would not make actual landfall on Oahu.
olson.wyatt@stripes.com Twitter: @WyattWOlson