Mountain bikers race on rainy Saturday at Tama Hills
by
Grant Okubo
May 7, 2011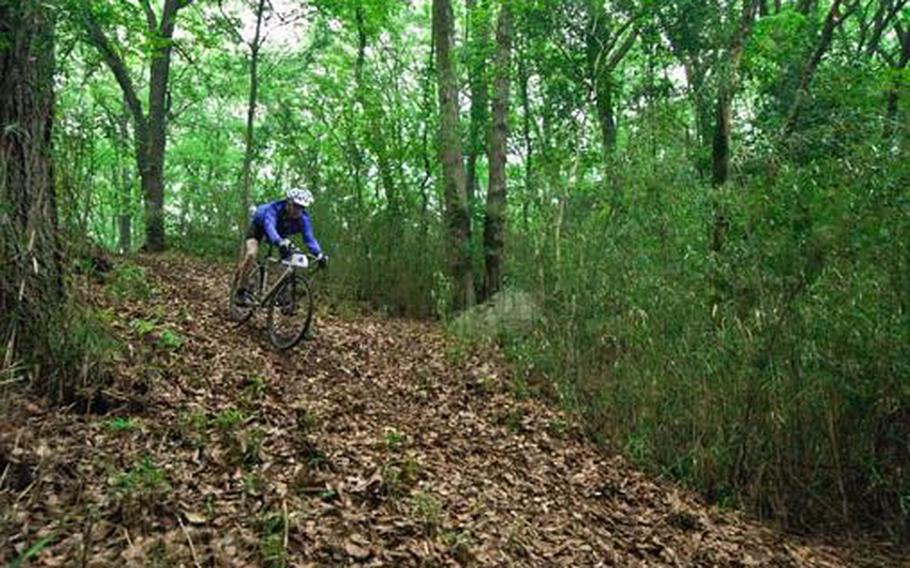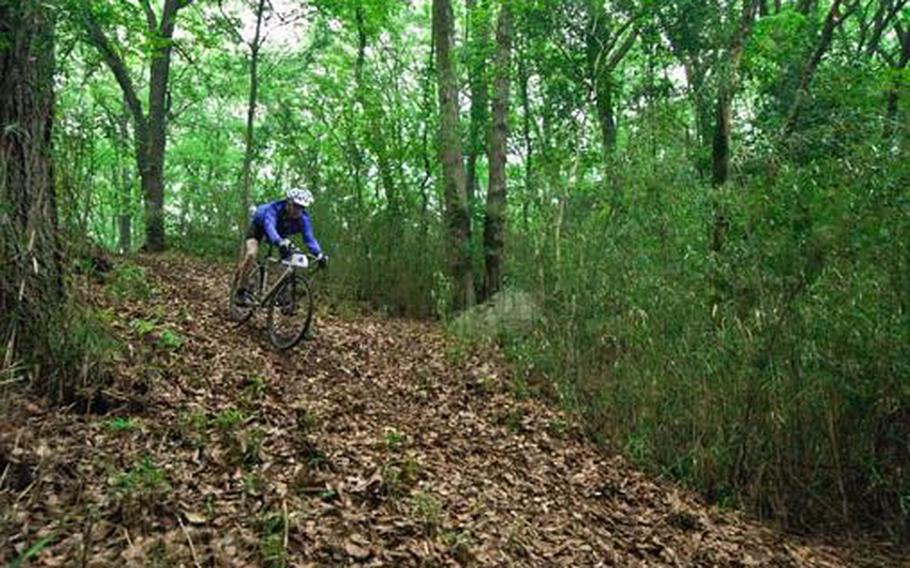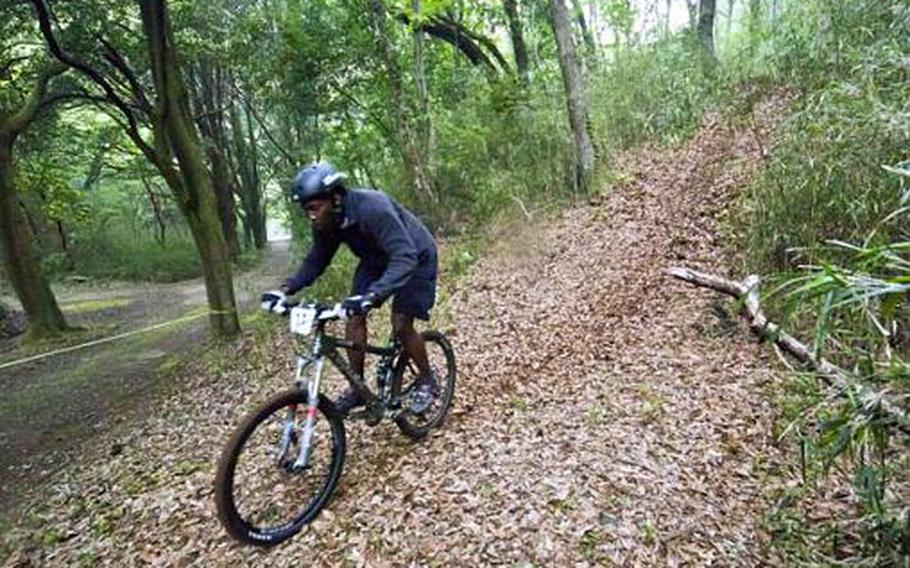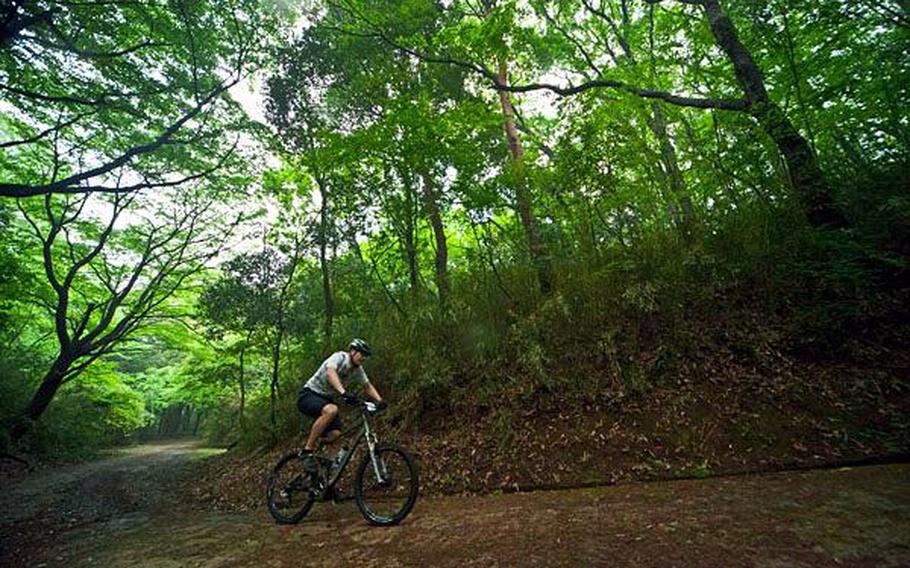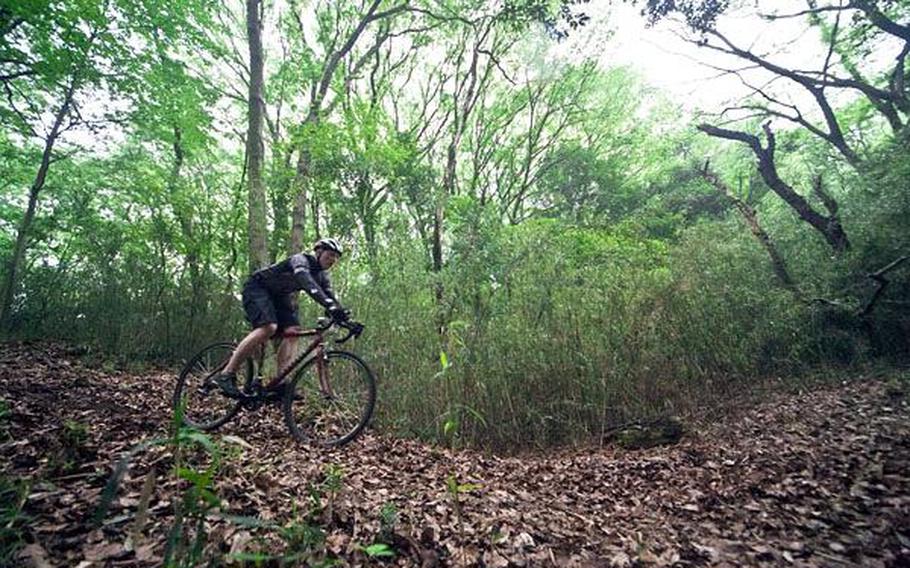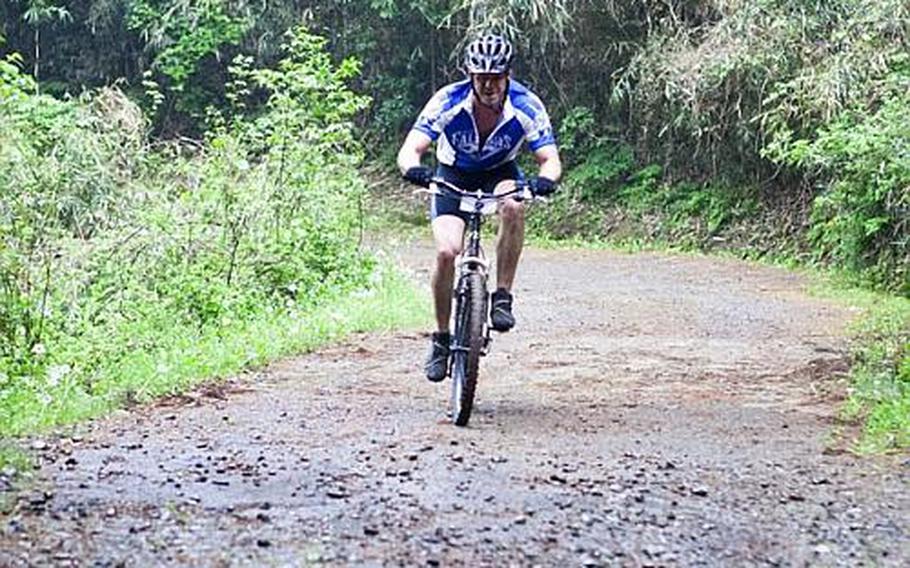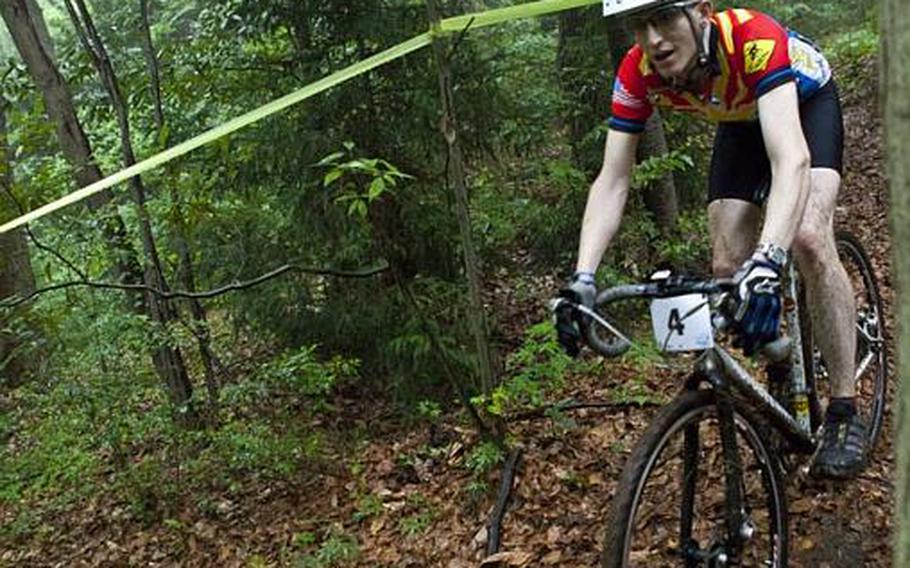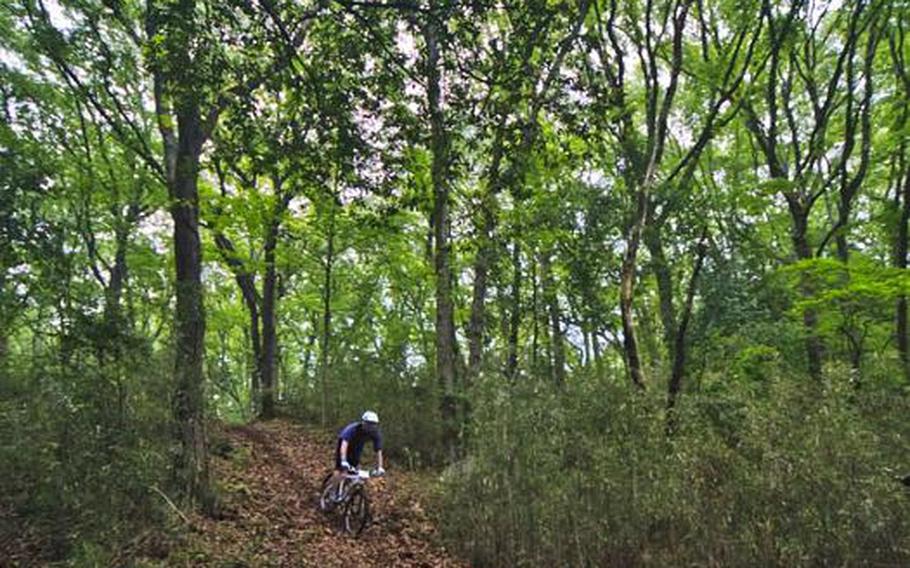 TAMA HILLS RECREATION CENTER, Japan — Mother Nature once again proved to be a tough obstacle for the 29 competitors in Saturday's 26th Tour de Tama.
The small group of hardcore mountain bikers braved the rain and muddy slopes at Tama Hills to participate in the four-division competition.
"It started off pretty moist, and then came the torrential downpour and it got worse and worse each lap," said Maj. Kyle Odom, from the 374th Dental Squadron at Yokota Air Base. Odom, who competed in the last Tour de Tama, said it also rained heavily then.
"I've never done it dry," he said.
For Staff Sgt. Martin Wallace, from 374th Contracting Squadron, the conditions were a bit of a surprise.
"I was expecting it to be drier," said Wallace, who also said it was difficult to avoid falling down in certain areas. "This is pretty wet."
Aside from the weather, the course also presented the riders plenty of challenges. For Odom, the winner of the 6-mile race, the descent down some of the steep slopes was the most challenging part.
For Wallace, it was riding up the muddy slopes.
"It was tiring," said Wallace, feeling lucky that he didn't wipe out on the course. "The course was good. It was well suited for my type of bike."
Odom said he and his son, who rode in the 2-mile race, plan to continue participating in the event,
"We just like coming out here," Odom said. "This is a lot of fun for us."
Top finishers
Men's and children's 2-mile course: 1. Zachary Arbuckle; 2. Masahiko Sukegawa; 3. Johnny Guiliani.
Men's 6-mile course: 1. Kyle Odom; 2. Christopher Whitener; 3. Kelly Morast.
Men's 4-mile course: 1. Masuhiro Shonozaki; 2. Yuji Hosoyama; 3. Martin Wallace.
Women's 2-mile course: 1. Mika Suzuki.