Monsoon season in Korea expected to pick up after drizzly start
by
Ashley Rowland and Yoo Kyong Chang
June 21, 2013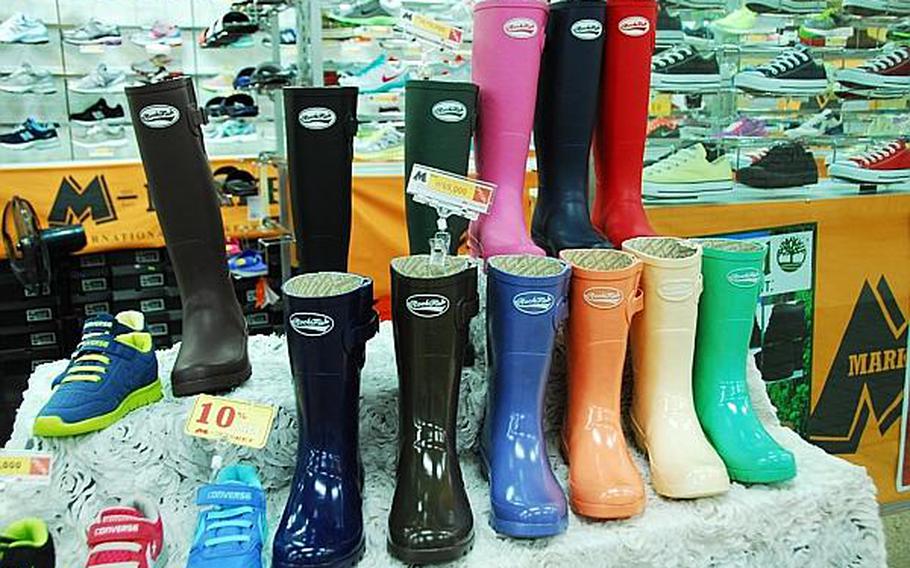 SEOUL — South Korea's monsoon season started this week as more of a drizzle than a downpour, but forecasters say overall rainfall is expected to hit about average — or even higher —- by the time conditions dry out again.
Seoul recorded a scant half-inch of rain between Monday and Friday, far less than the 2.75 to 5 inches some forecasts predicted. However, the Korea Meteorological Administration says heavier-than-normal precipitation is expected in the coming weeks before returning to average levels in July.
More than half the country's annual precipitation falls during the summer monsoon, or "changma," season, when a stationary front stalls over the peninsula for about a month, according to KMA. It typically occurs between June and September.
Tech. Sgt. Rory Kling, of the 607th Weather Squadron at U.S. Army Garrison Yongsan, said average precipitation is likely this summer, with two to three significant rainfalls that could cause heavy flooding. But one KMA forecaster said rainfall could be somewhat heavier than normal, though the amount will vary by region.
U.S. military installations in South Korea have been inundated with flash floods and mudslides during past monsoons.
Over the last 30 years, an average 14.4 inches of rain have fallen during the monsoon season in the northern half of the country, an area that includes Seoul, Dongducheon, Uijeongbu, Osan and Pyeongtaek, according to KMA. Last year, 11.8 inches fell in the region.
---
---
---
---