Mock injuries add to the realism at Yokota disaster drill
by
Charlie Reed
November 6, 2012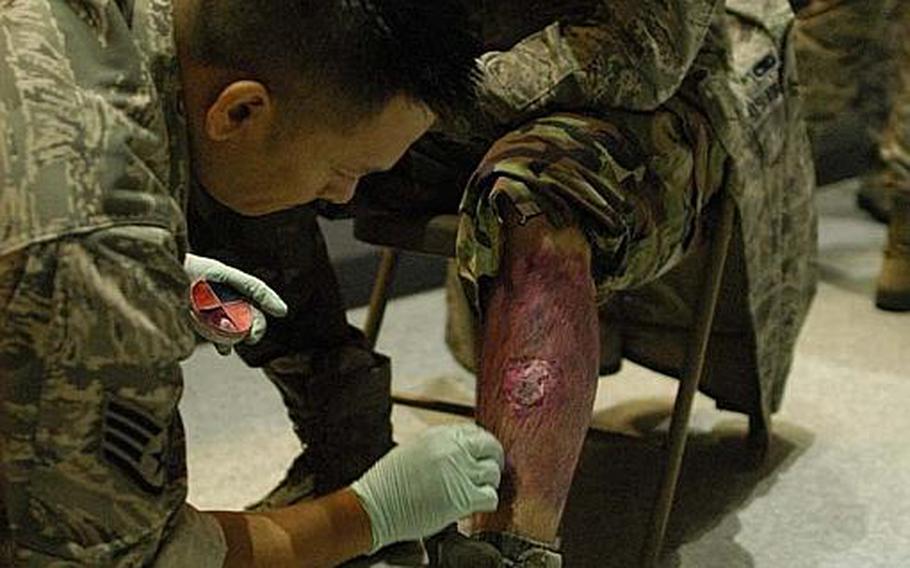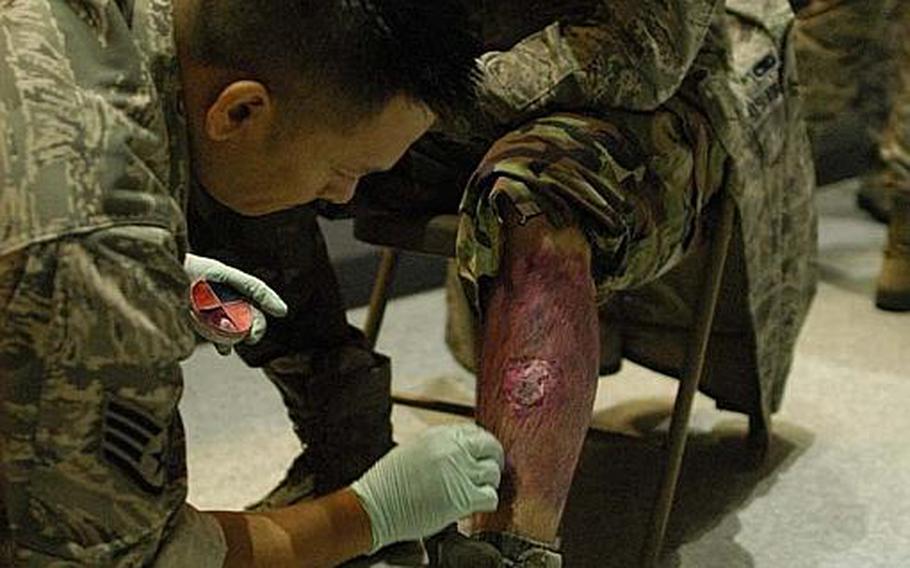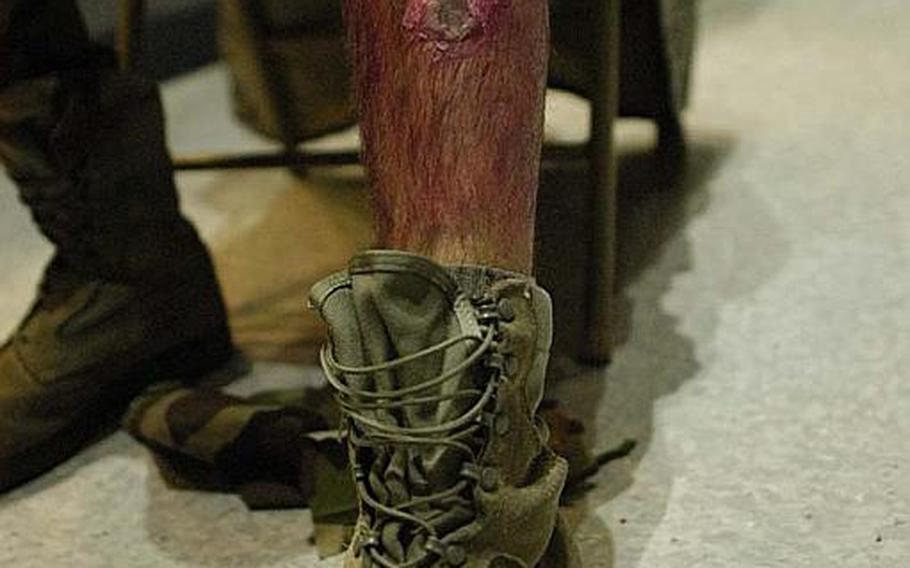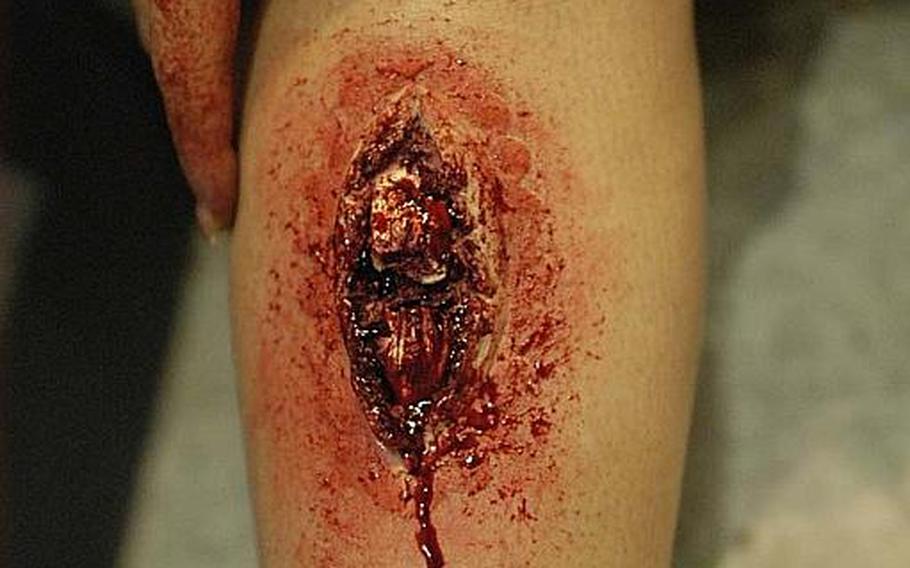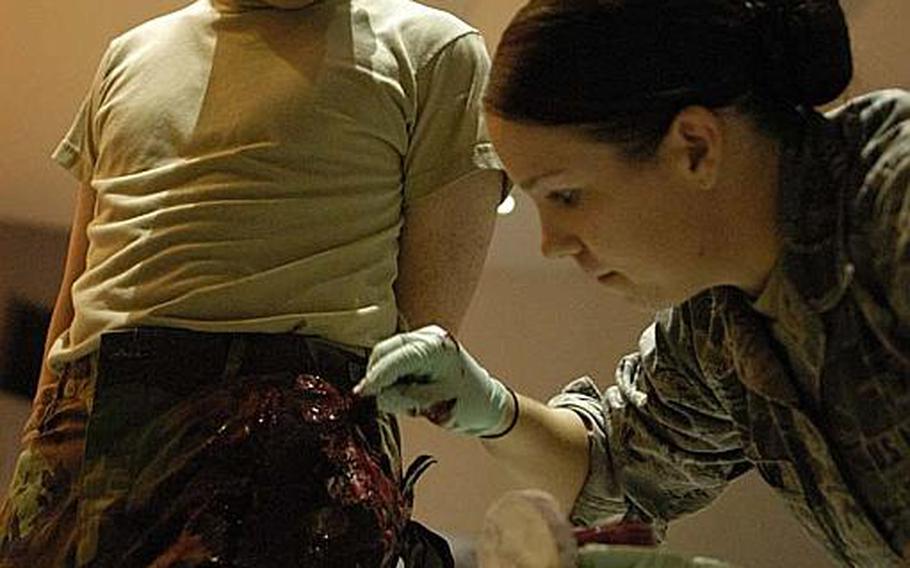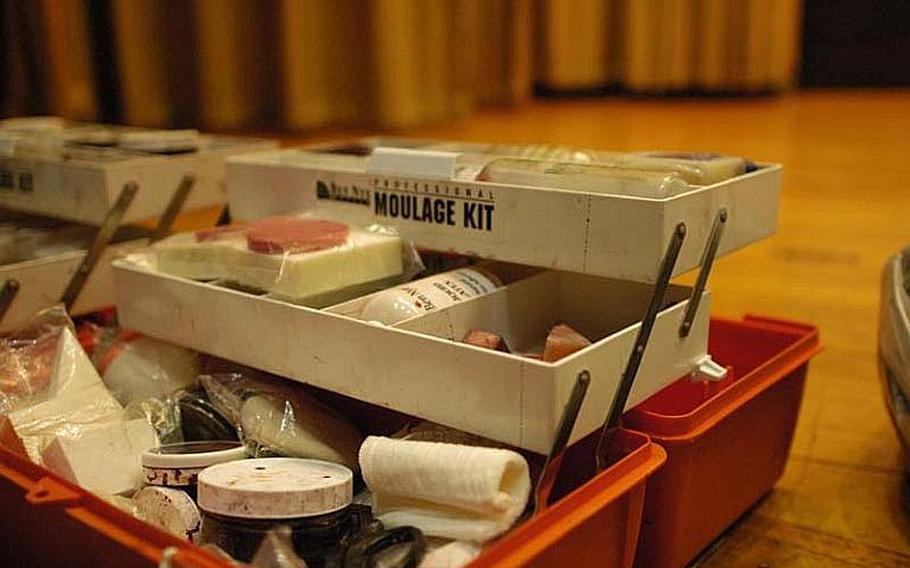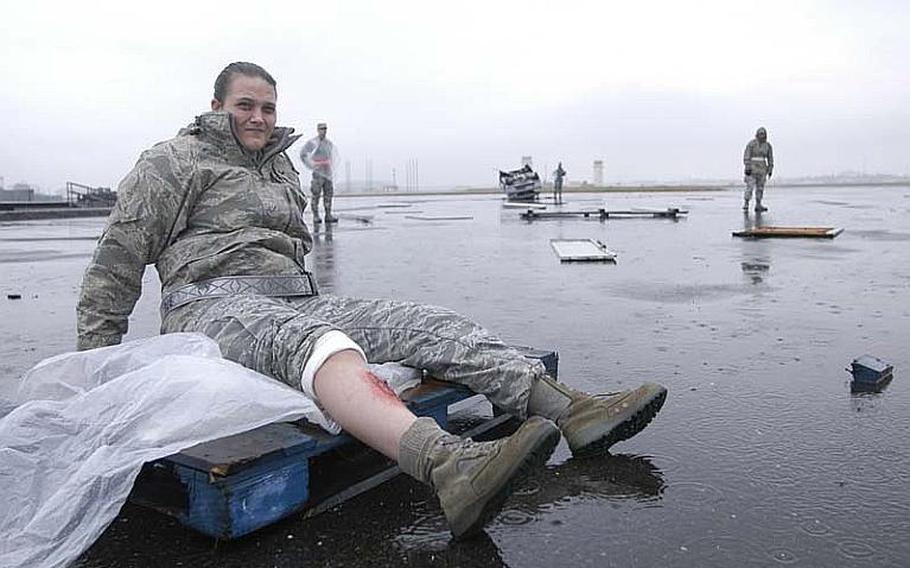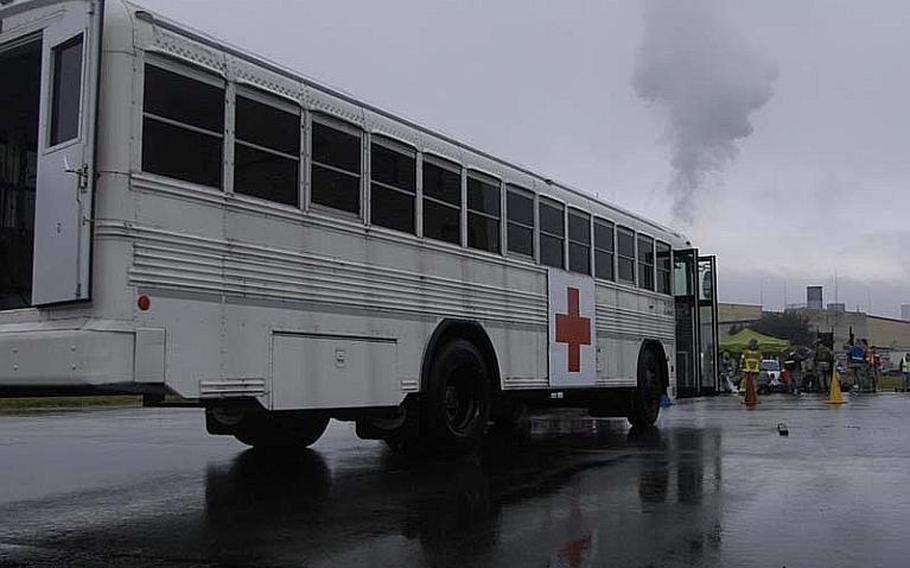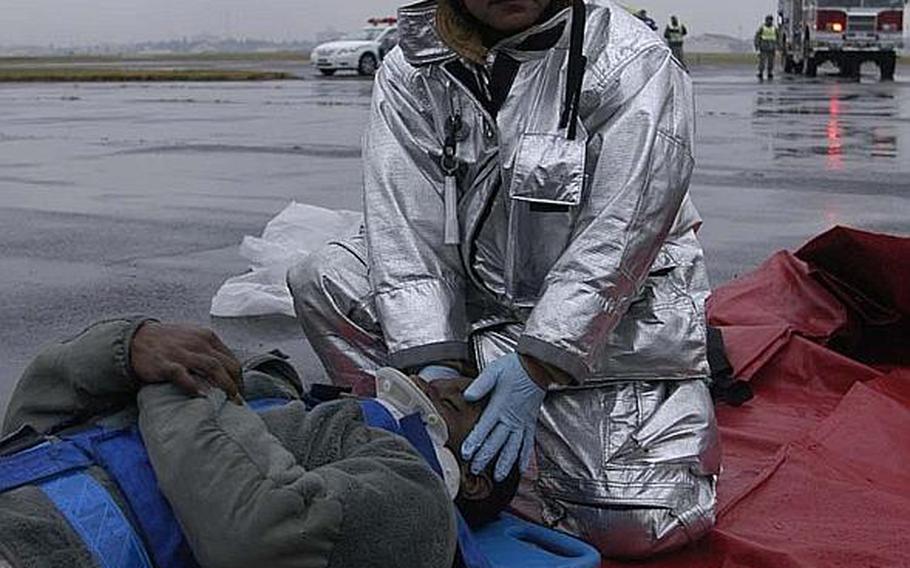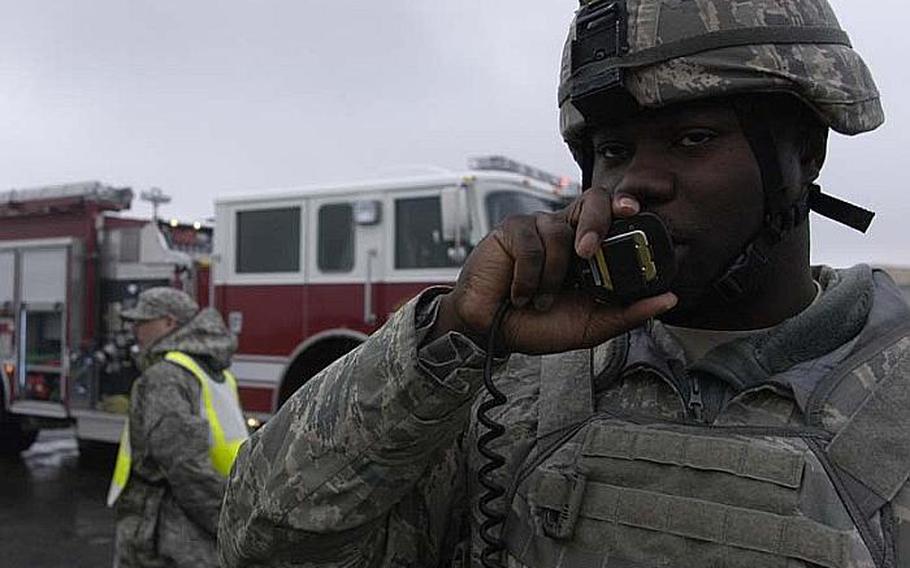 YOKOTA AIR BASE, Japan — Images of the mangled troops he treated in Iraq are forever seared into Staff Sgt. Don Flores' mind.
That total recall served him well Tuesday as he re-created the injuries he saw downrange on healthy airmen at Yokota with make-up and other props, creating mock victims for a disaster drill as part of Yokota's weeklong operational readiness exercise.
"The type of injuries we have today are pretty minor," said Flores, an emergency medical technician at Yokota's hospital.
Had the scenario called for more extensive mock injuries it would have required an airman trained in moulage, a French term for applying mock injuries for emergency response training. It's a course the military offers troops in the medical field, Flores said.
But any injury "you can think of, I've seen so just by knowing how it actually looks in real life makes it fairly easy to recreate on somebody," he said.
Flores and another Yokota medic painted and glued faux wounds on about 20 airmen who were assigned various injuries that they then acted out on the flight line in the aftermath of a simulated tornado.
"Ham it up, OK?" Lt. Col. Sean O'Brien, a surgeon at Yokota, instructed Senior Airman Amanda Kelly, whose "broken tibia" required her to wail for help when emergency responders arrived.
"My goal is to make this as realistic as possible," said O'Brien, who also told the victims not to reveal their injuries to their rescuers.
A steady rain enhanced the drama of the tableau, complete with overturned cars, broken glass, scattered debris and a cacophony of screams for help.
"The hardest part is always coming to the scene and trying to make calm out of chaos," said incident commander Master Sgt. Jon Ammon, from Yokota's 347th Civil Engineer Squadron.