Miyagi prefecture fishing industry devastated by tsunami
by
Elena Sugiyama Seth Robson
April 20, 2011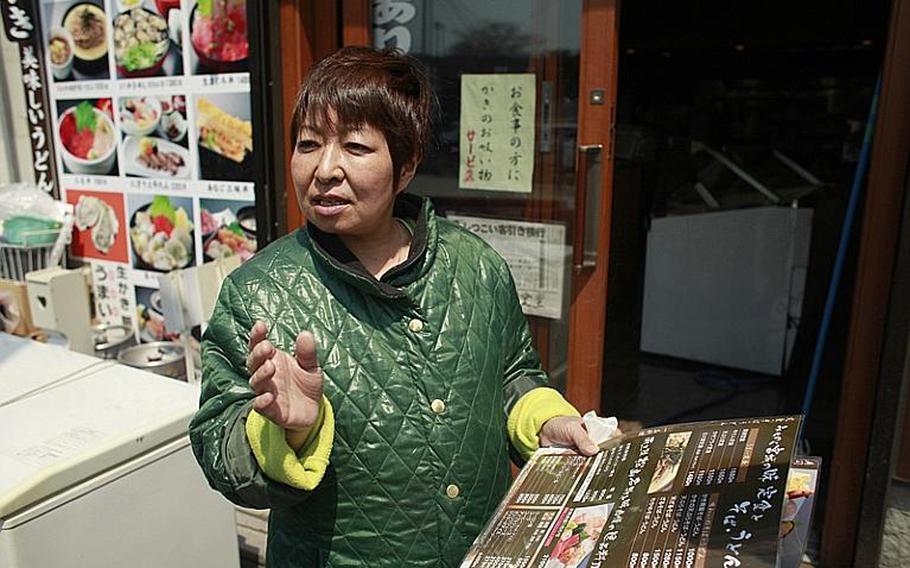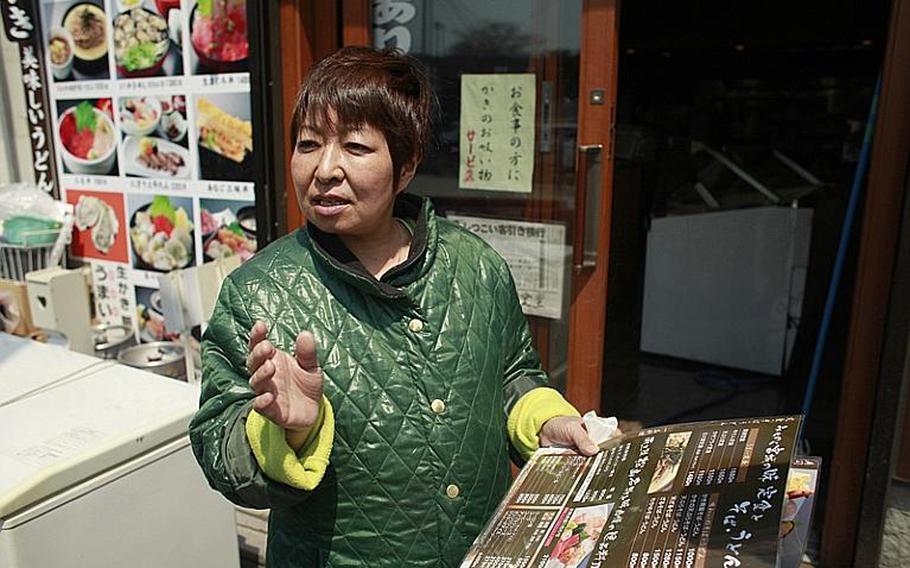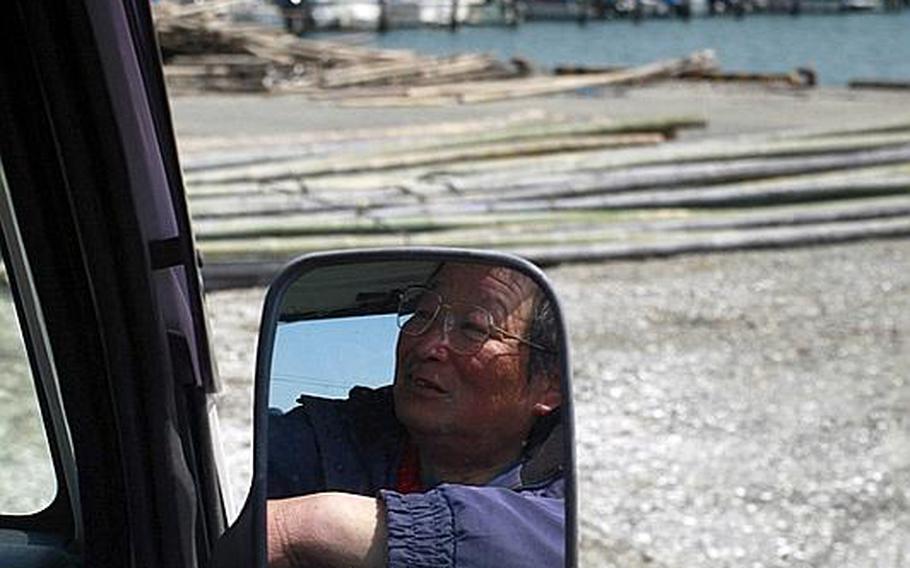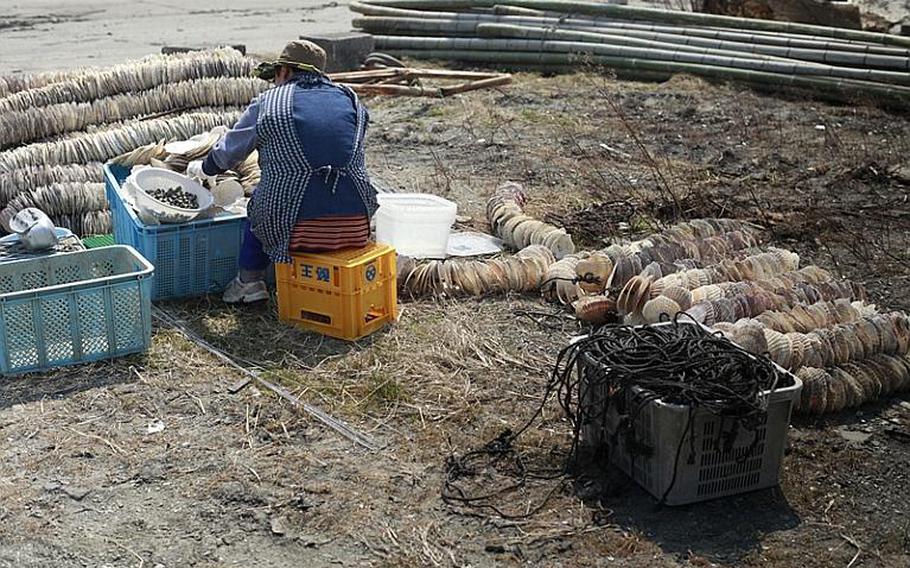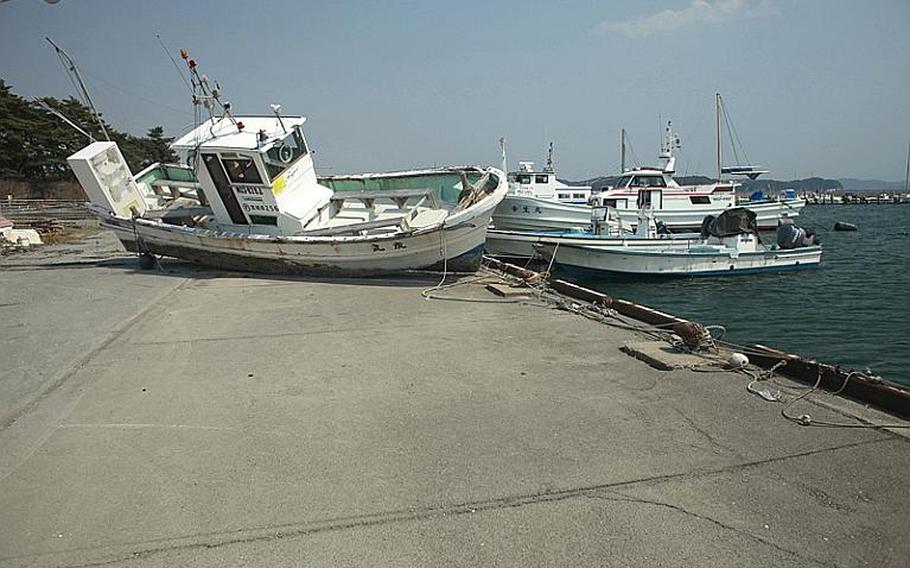 UPDATED: APRIL 20, 1:12 P.M.
ISHINOMAKI, Japan — The massive hulks of beached fishing vessels that dot the landscape of tsunami-ravaged northern Japan are too heavy even for the U.S. military to move back to the sea.
They loom over American troops struggling to clear smaller pieces of debris such as demolished houses and cars from battered neighborhoods in towns where, until March 11, fishing was the major industry.
In Miyagi Prefecture, where U.S. forces have concentrated their efforts, officials estimate 12,000 out of 13,000 registered fishing vessels, all of the region's fish farms and its 142 ports were destroyed or damaged by the March 11 tsunami. At least 440 fishermen are listed as dead or missing, a figure that officials expect to rise.
Norimitsu Kobayashi, 50, a government official who promotes commercial fishing in Miyagi, said the damage is likely valued at 400 billion yen, or $5 billion.
"The industry is almost completely destroyed," he said. "In all of Miyagi, only a small part — in the Shiogama area — is able to land fish."
In Ishinomaki, a town that was once home to 162,000 people, fish rot amid damaged buildings and wrecked cars. More than 2,650 people have been confirmed dead, and more than 15,000 have been left homeless.
Hundreds of fishing vessels sit helplessly inland.
U.S. Army Col. Lance Koenig, who commands 10th Support Group soldiers temporarily based in Ishinomaki, said the Japanese recently asked the Americans to move a beached ship.
"They asked if there was a helicopter big enough to pick it up, but I think they are going to have to cut some of those bigger ships into smaller pieces to move them," Koenig said.
Miyagi residents will be picking up the pieces for years to come.
The prefecture's fishing industry hauls in annual catch of 380,000 tons, according to the Financial Times of London. That's second only to that of the vast northern island of Hokaido in all of Japan.
"We think it will take at least three years to get the industry started, and up to 10 years to get it back where it used to be," Kobayashi said, adding that the local government is working to bring fishing vessels in from other parts of Japan.Most of the surviving fishermen are unemployed now, but they plan to stay and help rebuild the industry, he said.
"Miyagi is one of the three major fishing grounds in the world, and the fishermen are eager to get the industry back," he said.
The Japanese government has pledged its help.
During a visit to the village two weeks ago, Prime Minister Naoto Kan said the government would do all it could to ensure fishing "can be resumed as soon as possible".
"The government will give all its strength to work with you. We will never abandon you," Kan said, according to various media reports.
But before the fisherman can cast nets again, debris must be cleared from land and sea. Officials are also looking into whether the earthquake changed the geography of the sea floor off northern Japan and how this has impacted fish habitats.
In the meantime, the fishermen continue to pray to sea gods at the Kinkasan Shrine, on an island just north of Ishinomaki, and prayer flags fly on their boats for good luck, according to Satoshi Nishimura, 63, who has been fishing in Miyagi since he was a child.
Last week, he sat at the coastline watching a woman salvage oyster farming equipment from a huge pile of shells. The tsunami tipped over his boat and destroyed the oyster farm where he used to work in Kozaki, just north of Sendai.
"The tsunami is the worst disaster to hit the industry in my lifetime," Nishimura said. "I expect it will take at least two years for this oyster farm to recover."
Kobayashi, the Miyagi official, said it's not clear when local fish farms can reopen. Most will not be able to harvest for one or two years because it takes that long for shellfish to grow. Seaweed, which is easier to re-establish, might be able to be harvested by February or March, he said.
It's not just the fishermen who are suffering. Businesses that feed off the industry such as processing factories, restaurants and tour operators are also struggling to regain their feet.
In Matsushima, also close to Sendai, the bay is dotted with more than 260 small islands, which draw in visitors to ride the tour boats and eat locally produced shellfish. Tour boat operators there, whose vessels sustained little damage, hope to be ferrying tourists around the islands again in the next few days.
"The tsunami was small here compared to other places," said tour boat captain Maro Kazuhiko, 51, was watching divers repair a barge in the Matsushima harbor.
Restaurant owner Junko Okumi, 51, said she expects local seafood, which she rates the best in Japan, to be in short supply when she reopens.
Before the tsunami the restaurants served locally caught oysters, scallops, alone, sea urchins, flounder, shark fins, tuna and whale.
"It's fresh here," she said of the raw tuna popular with her customers. "In other parts of Japan it has been frozen."