Missing Marines identified in Hawaii helicopter crash; search continues
---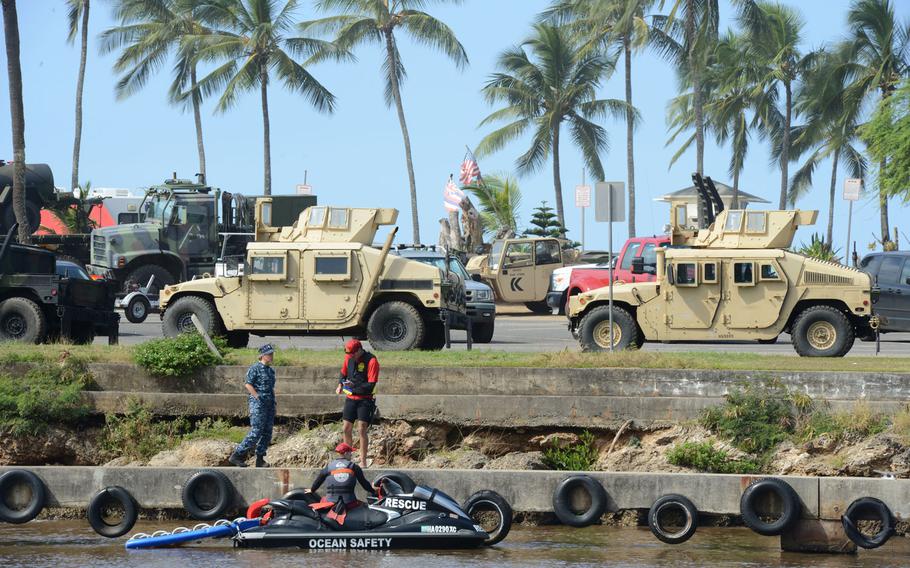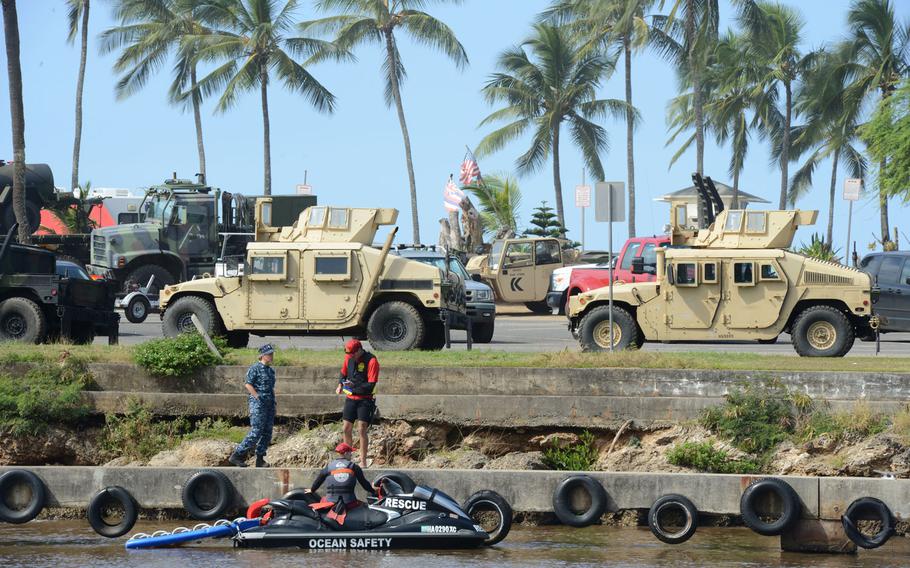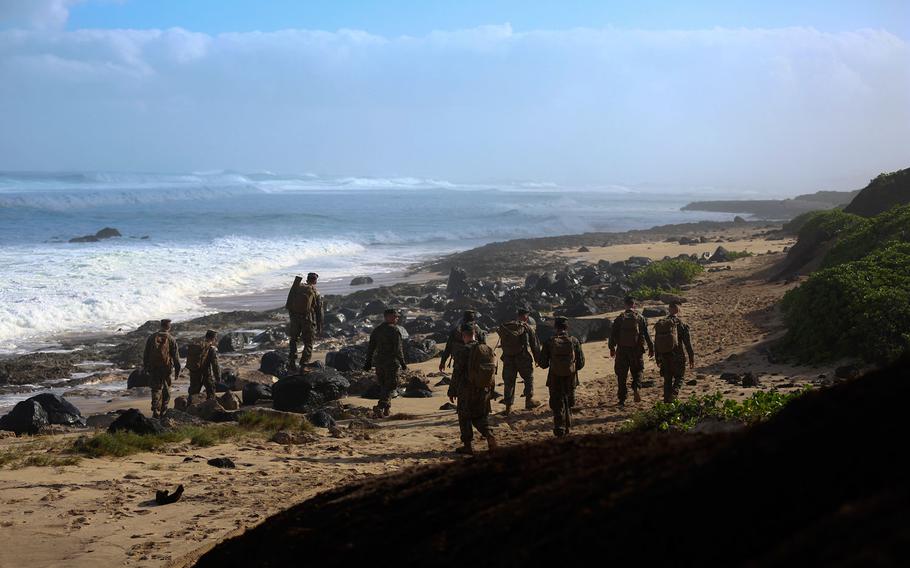 FORT SHAFTER, Hawaii — The Marine Corps has released the names of the 12 crew members aboard two helicopters that crashed late Thursday off the North Shore of Oahu.
A round-the-clock search involving boats and aircraft from the Hawaii Coast Guard, Honolulu police and fire departments and the Navy, Army and Marines had found no trace of the men as of Saturday evening. The helicopter crews were conducting routine night training. Marine Corps investigators are looking into cause of the crash, which remains unknown.
The search will continue over Saturday night with Coast Guard boats and aircraft, said Lt. Scott Carr, a Coast Guard spokesman. The reduced number of sea and aircraft in the area allows some crews to rest and lessens the chance of an accidental night crash between searchers. The full search will continue Sunday morning.
The Marines were identified as Maj. Shawn M. Campbell, 41, College Station, Texas; Capt. Brian T. Kennedy, 31, Philadelphia, Pa.; Capt. Kevin T. Roche, 30, St. Louis, Mo.; Capt. Steven R. Torbert, 29, Florence, Ala.; Sgt. Dillon J. Semolina, 24, Chaska, Minn.; Sgt. Adam C. Schoeller, 25, Gardners, Pa.; Sgt. Jeffrey A. Sempler, 22, Woodruff, S.C.; Sgt. William J. Turner, 25, Florala, Ala.; Cpl. Matthew R. Drown, 23, Spring, Texas; Cpl. Thomas J. Jardas, 22, Fort Myers, Fla.; Cpl. Christopher J. Orlando, 23, Hingham, Mass.; Lance Cpl. Ty L. Hart, 21, Aumsville, Ore.
Despite a wide area where debris has been found – along the entire 30-mile coast of the North Shore – searchers have focused most of their efforts near the area where the helicopters are believed to have crashed. Responders had conducted 22 individual searches covering more than 5,750 square miles as of 8 a.m. Saturday, the Coast Guard said.
Strong winds and a high surf, created by a storm more than 1,000 miles north of Oahu, has hindered the search, Carr said. Weather reports indicate that conditions will improve over the weekend.
"We'd like to reiterate to the public to use caution along the north and west shores of Oahu as the search continues," Carr said. "Debris should be treated as hazardous material."
---
---
---
---