Misawa troops help Japanese transfer patients to new hospital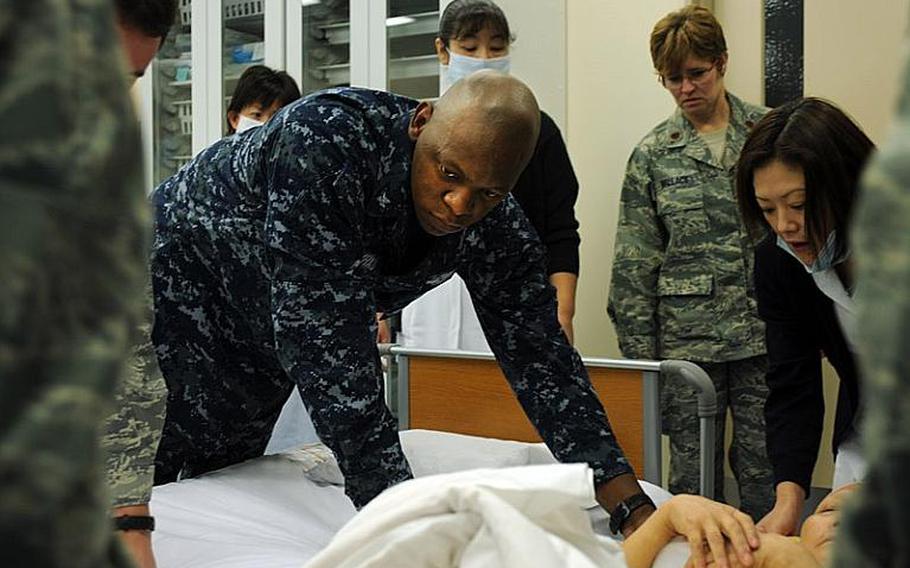 MISAWA CITY, Japan — More than 20 U.S. Navy and Air Force medical personnel helped Japanese officials transfer about 80 patients to the new Misawa City Hospital on Friday.
The Naval Air Facility Misawa sailors and airmen from the 35th Medical Group brought two ambulances to assist in the move from the old Misawa City Hospital, according to a Navy news release.
U.S. medical officials said the base enjoys a strong relationship with Misawa City and its hospital.
"They have helped us so much before with patient care, so we were glad to be able to help them as they move to this wonderful new facility," said 35th Medical Group deputy commander Lt. Col. Dean Prentice.
According to the release, military community personnel are often referred to the city hospital for tests and procedures that can't be conducted on base.
---
---
---
---