Misawa's 13th Fighter Squadron welcomed home after Iraq deployment
by
T.D. Flack
May 13, 2011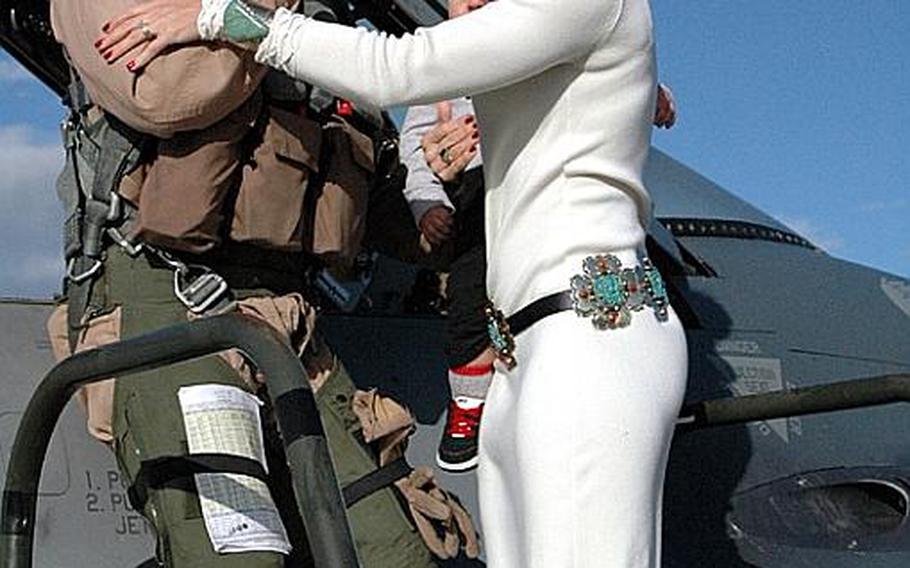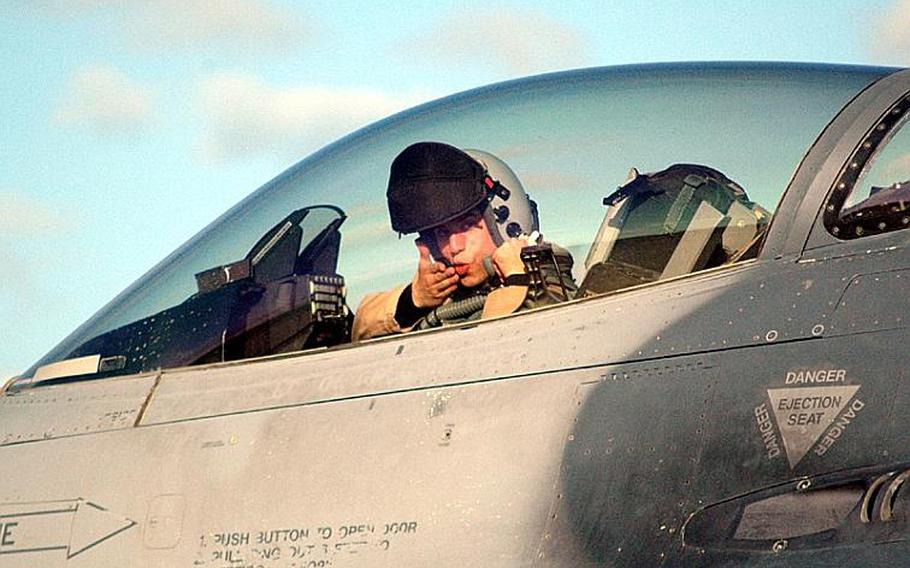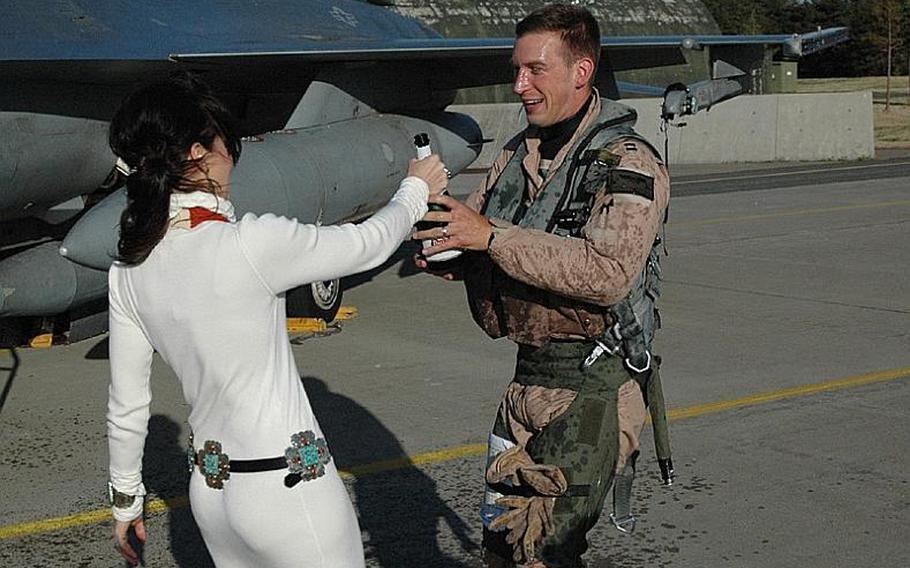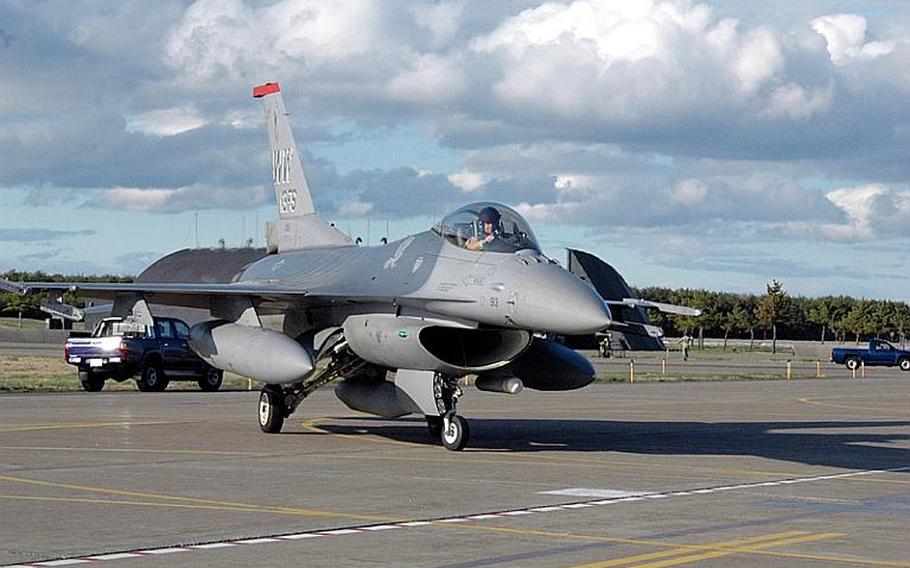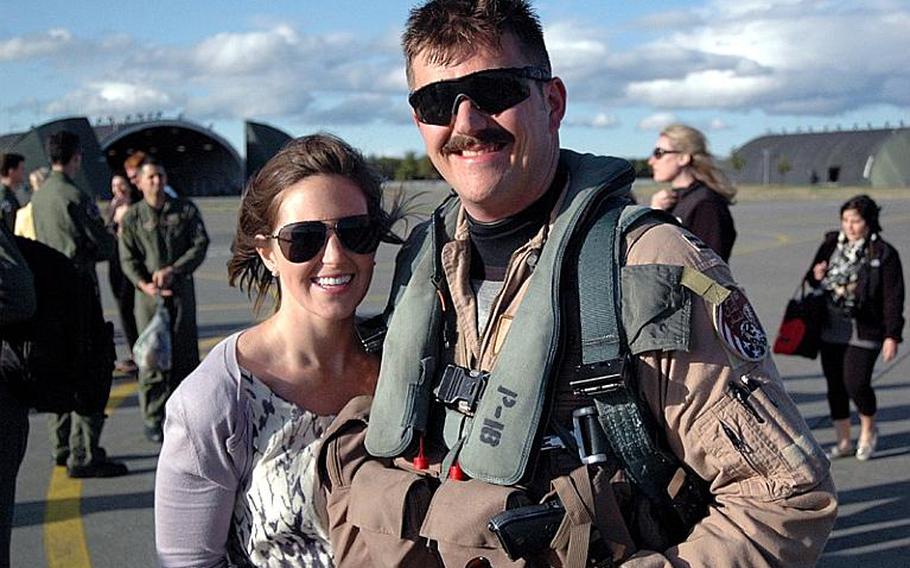 MISAWA AIR BASE, Japan — There was nothing unlucky about Friday the 13th at Misawa as the community welcomed home 300 of troops from a 7½-month deployment to Iraq.
The main body of personnel from the 13th Fighter Squadron arrived about 4 a.m. on Friday after about a four-hour delay. Families were up early to wave banners and welcome their loved ones home with plenty of kisses and hugs.
Later in the afternoon, a formation of six F-16s roared over the base before beginning their landings. A small group of family members, fellow pilots who brought the first wave of F-16s on Wednesday, and base leadership were on hand to welcome them.
Danielle Hoyt said she was "more than a little bit excited" to see her husband, Capt. Matthew Hoyt.
"It still hasn't sunk in yet," that he was coming home, she said while waiting. They're newlyweds who've "spent three weeks of our married life together," she said.
May Sletten, whose husband, Maj. Mark Sletten, arrived with the main body in the morning, said she was happy to have him home. So were their children, Sarah, 5; Naomi, 3, and Anna, 1.
"We love him so much," May Sletten said.
Lt. Col. Chris McDaniel, squadron division officer, said the pilots focused on their primary mission of providing airborne over-watch to the U.S. Army while deployed.
"It's very good to be home," he said.