Misawa busily repairing port, but long-ago planning helped minimize damage
by
Chiyomi Sumida T.D. Flack
April 27, 2011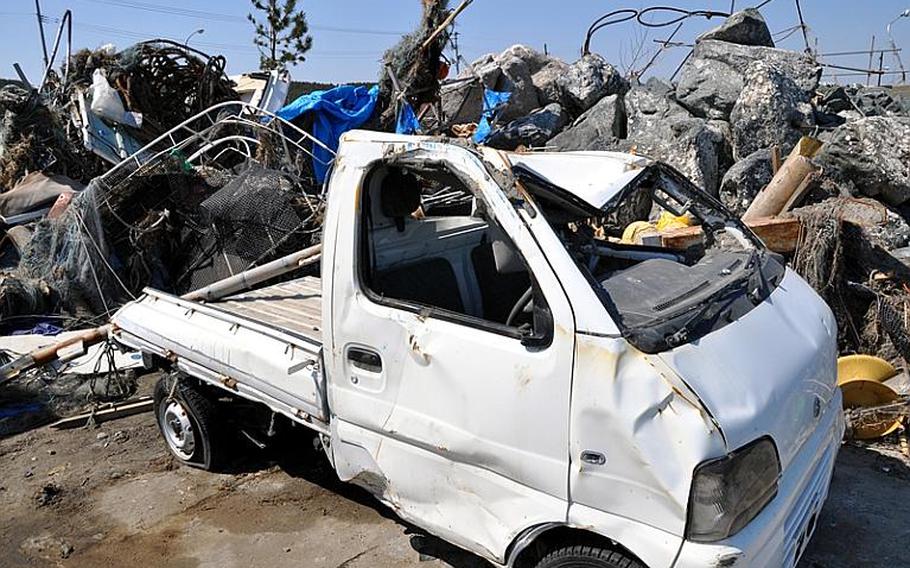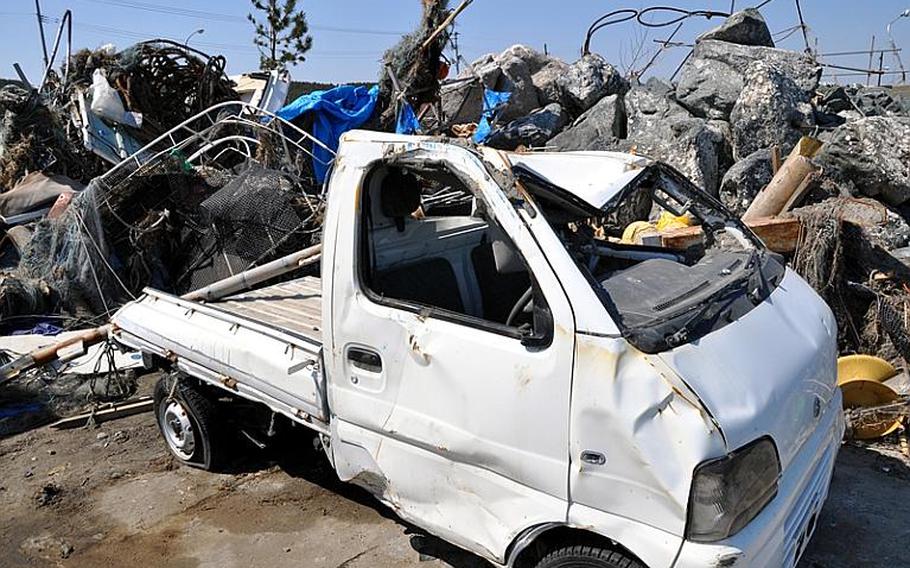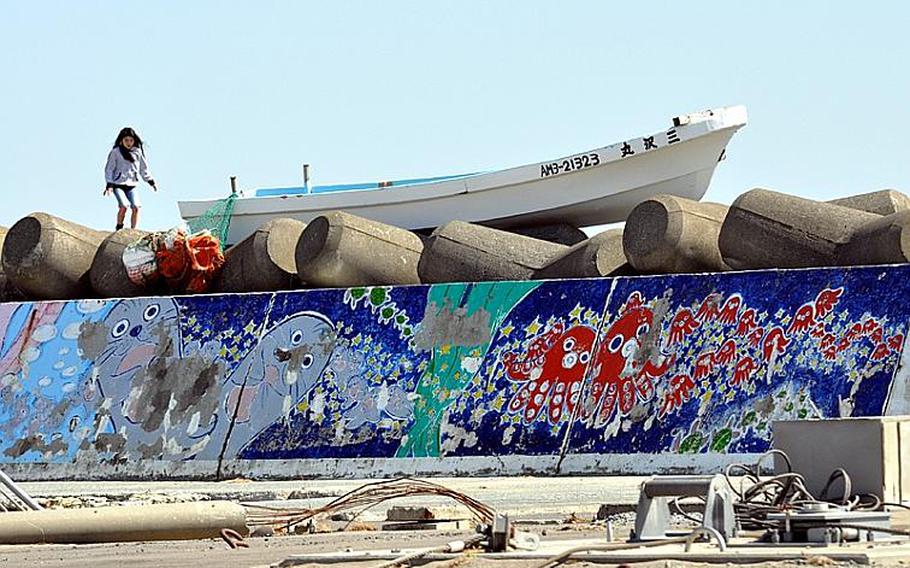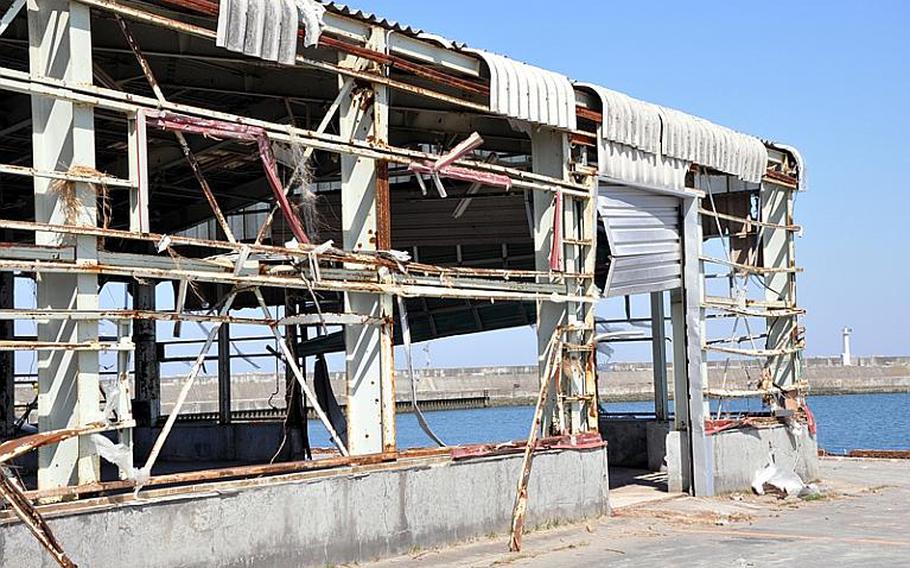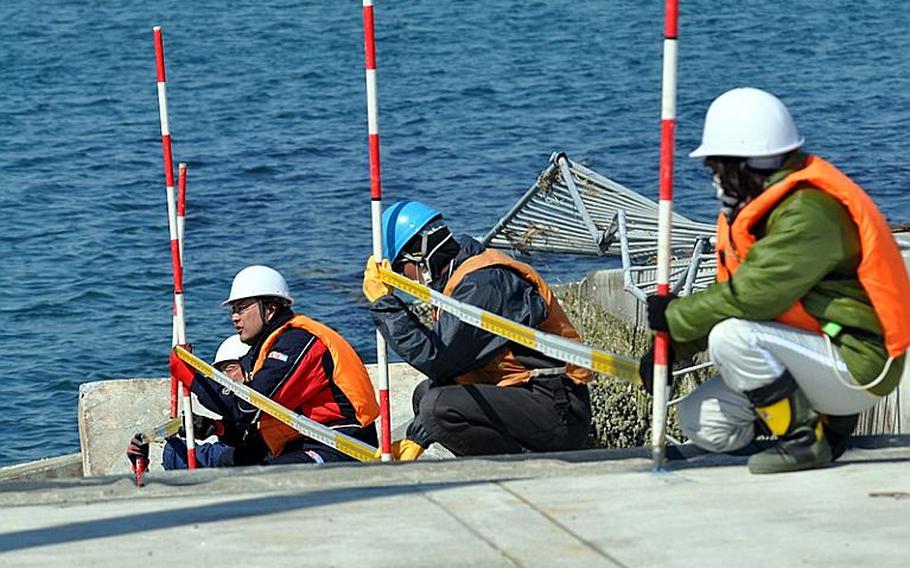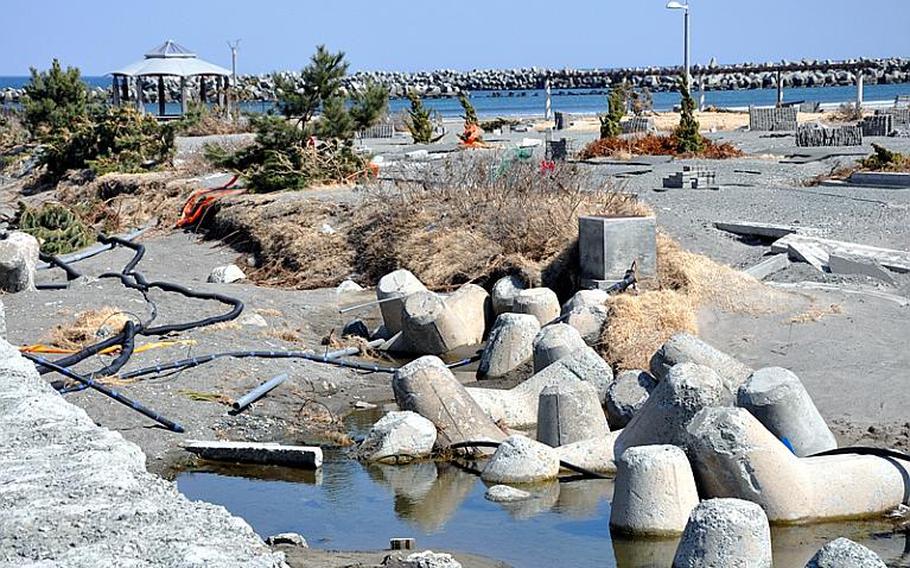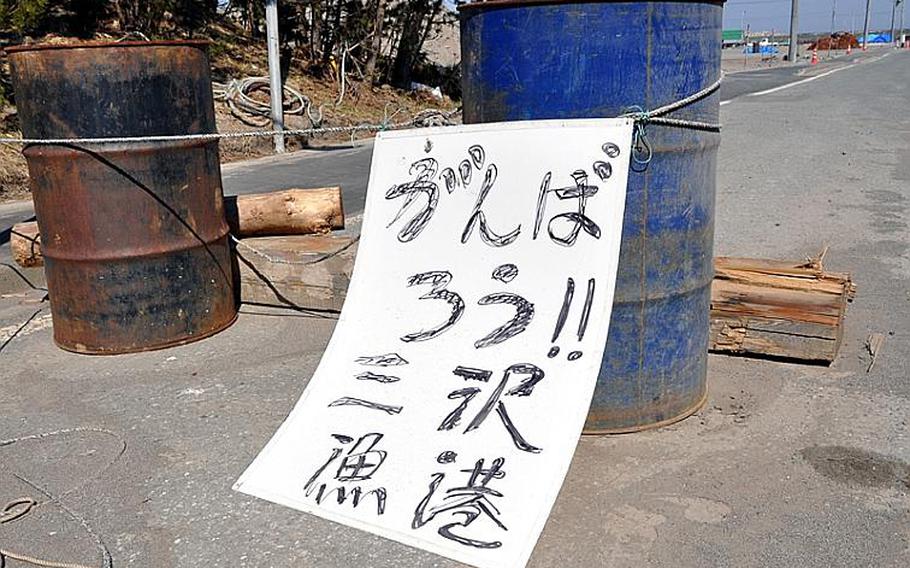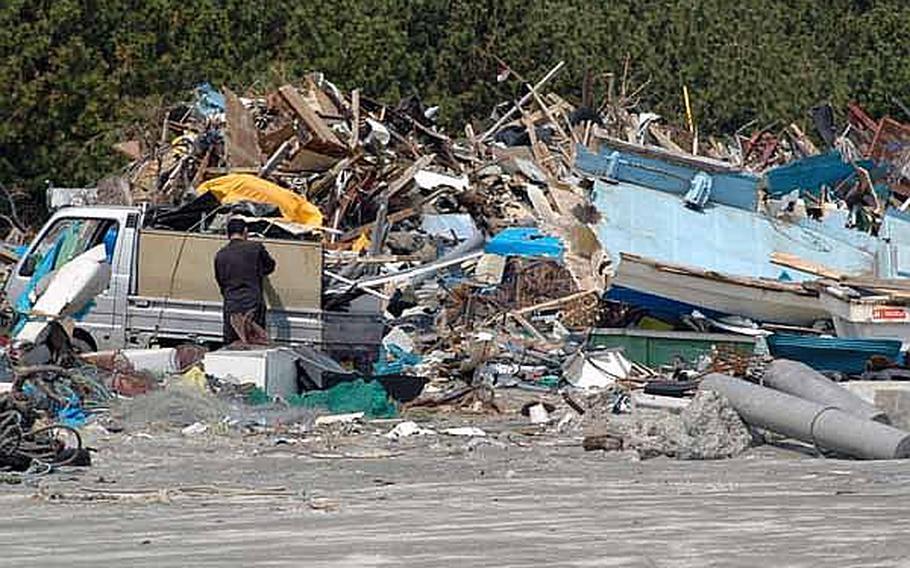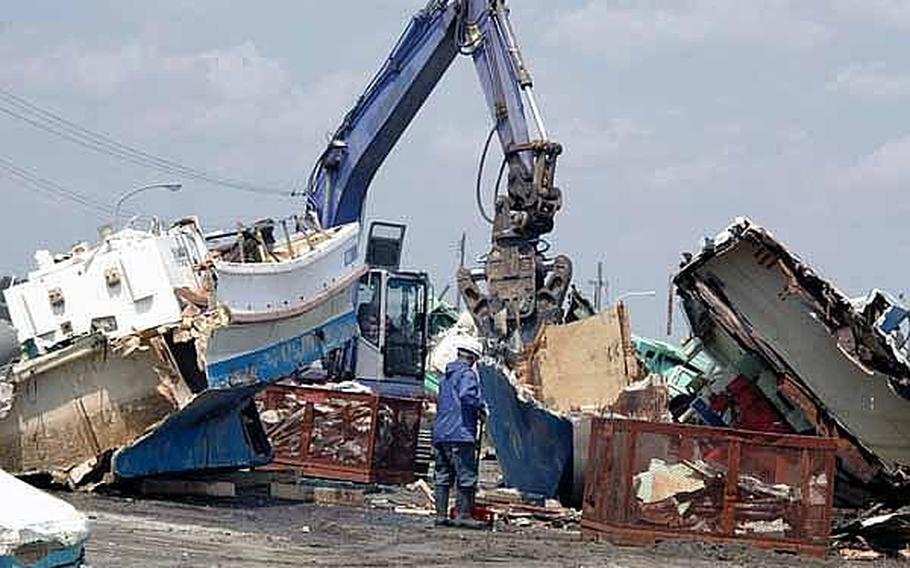 MISAWA CITY, Japan — While it'll be months before Misawa City's tsunami-damaged port will be fully operational, officials are working around-the-clock to ensure they can handle an upcoming squid harvest that's vital to the local economy.
Akihiro Tanisaka, chief of the city's Agriculture and Fishery Administration Office, said the mid-June harvest accounts for 60 to 70 percent of the total business at the port for the year.
The local fishing industry was hit hard when a giant tsunami raced ashore March 11, smashing buildings, washing out roads, sweeping away fuel tanks and tossing boats ashore like they were children's toys. Two people were killed and one was reported injured.
But the loss of life and personal property could have been worse, if not for planning of Japanese officials more than 50 years ago.
Misawa's port was destroyed by a tsunami when the world's largest-ever measured 9.5 earthquake rocked Chile in 1960. When the port was rebuilt, concern about future tsunamis was taken into consideration, said Takehisa Shikanai, assistant chief of Aomori's Fishing Port Facility Management Office.
Now, the port itself is home only to industrial-type buildings and warehouses and the city beach. There are no homes, shops, restaurants or markets there. Still, damage there was considerable.
"What we know now is that four floating piers were swept away, the dock, the access road ... were all totally damaged," Shikanai said.
Automobiles and other debris that were swept into the port as the wave receded are being pulled out of the water, and work on refrigeration units for the harvest is ongoing, he said.
Aomori prefectural officials estimate that damage to port facilities across the prefecture – including Misawa – will run about $52.2 million.
Shikanai said that contracts for the dredging and pier repair work are expected to be awarded by the end of the week. The piers should be fully repaired in August and the port will be dredged by the end of September, he said.
Because Misawa's port isn't a designated tsunami observation station, there were no sensors to determine height of the wave. But the tsunami that hit nearby Hachinohe measured 20 feet, according to the Aomori Prefecture Meteorological Observatory.
But unlike Hachinohe, where more than 100 homes were destroyed and neighborhoods right next to the seawall were flooded, Misawa was mostly spared thanks to Japanese planners building a long, sloping hill up toward Route 338 that was mean to help slow the rush of water, according to Shikinai and Tanisaka. Outside of the port area, most of the homes tend to hug Route 338, meaning they were largely spared from the tsunami. Officials said only 26 homes along the coast in Misawa were damaged.
No Americans living in the area reported damage following the tsunami.
There is a small group of three homes rented by Americans that sits just east of Route 338 at the entrance to the port, about 500 yards from the coastline.
Air Force Staff Sgt. Amanda Fox lives in the home closest to the water, and was there when the ground finally stopped shaking and the sirens started blaring warnings about an incoming tsunami.
She quickly gathered some things, loaded her pets in the car, and headed inland to a friend's home. It was three or four days after the quake before she was finally able to walk down the hill toward the water and find out just how close she was to the destructive power of the massive walls of water that battered the coast.
The tsunami crested about 50 feet from her home, leaving behind a line of debris on the wooded slope.
"When I first moved in, I was really excited because I was a three-minute walk to the beach," she said. "Now it's a three-minute walk to destruction."
For Fox, the English language tsunami warnings were key.
"When they started broadcasting it in English, I knew it was serious," she said.
That system was fine-tuned last year, after some Americans who live off base complained that couldn't understand tsunami evacuation orders that were broadcast on Feb. 28, 2010, ahead of small tidal swells spawned by an earthquake.
Officials said there were going to add English, French, Tagalog, Chinese and Korean warnings to their system.
Fox says despite the close call, she doesn't plan on moving further inland.
"As long as you listen to their warnings, I think you'll be OK," she said.
Perhaps the biggest impact to Americans living in the area will be access to Miss Veedol Beach – the only area where Misawa Air Base residents are authorized to swim in the Pacific Ocean in northeastern Japan. The beach was cut off because the road connecting it to the port was washed out. Gigantic tetrapods – four-legged, 80-ton concrete forms used to build breakwaters – are scattered across the beach parking lot after being washed ashore. A boat sits balanced on the end of one breakwater.
Tanisaka said that, for now, "recovery of the fishing port facility takes priority and we cannot tell ... how soon we can start working on the swimming beach side."