Misawa airmen put combat operations to test
by
T.D. Flack
November 10, 2010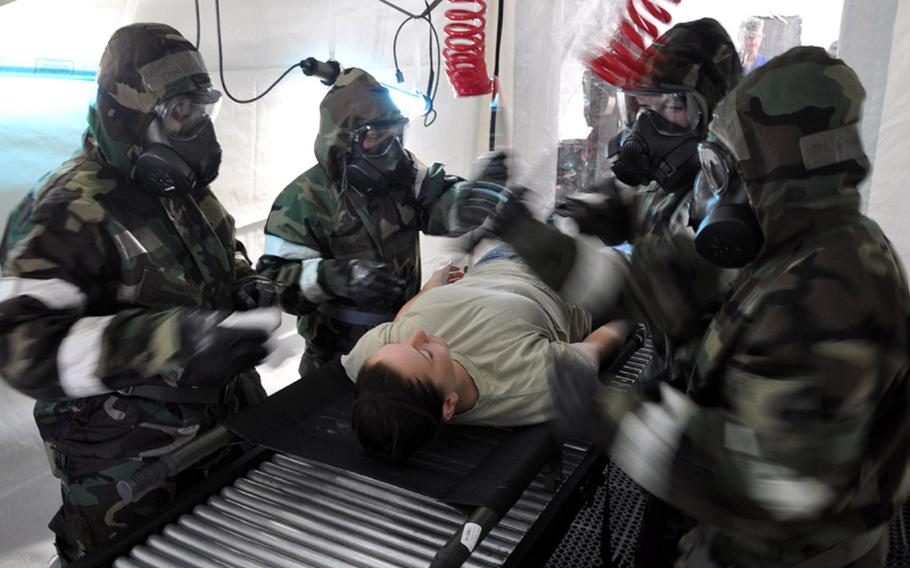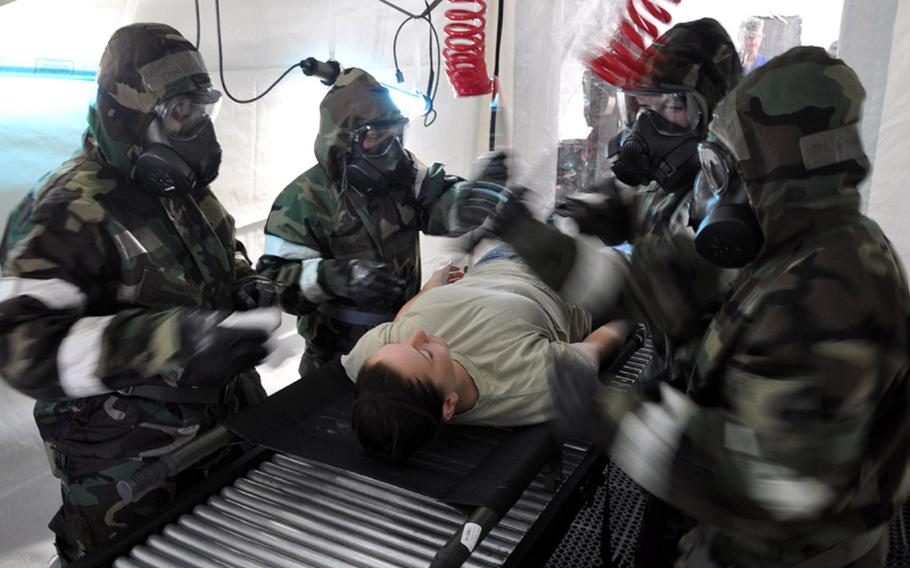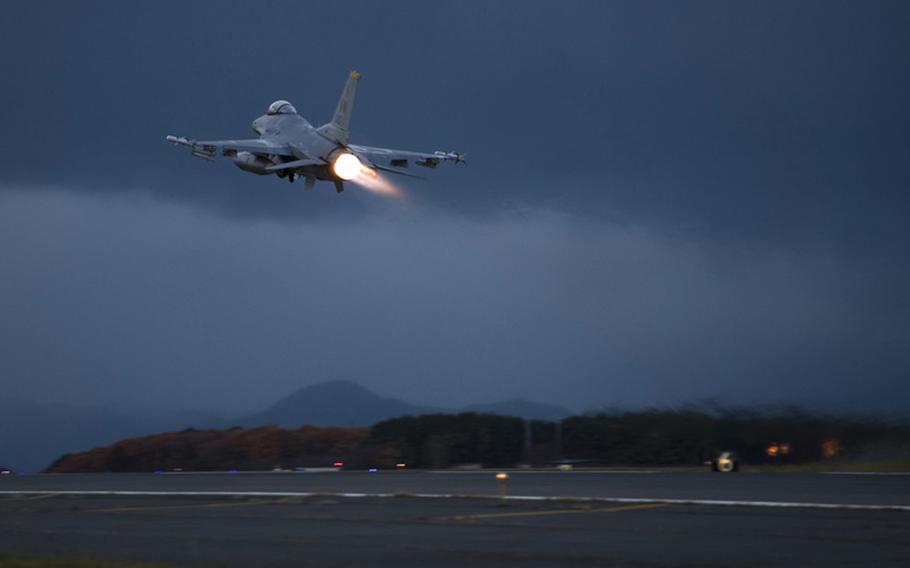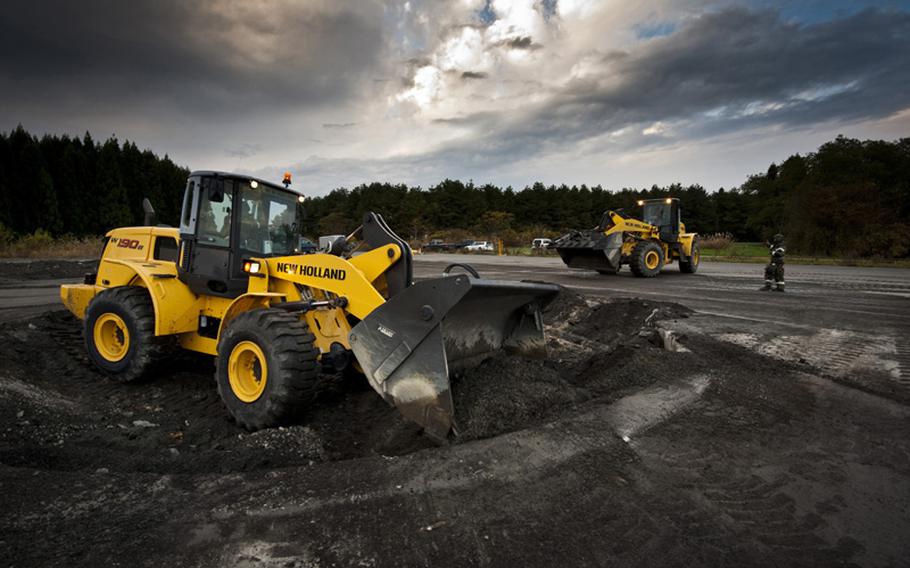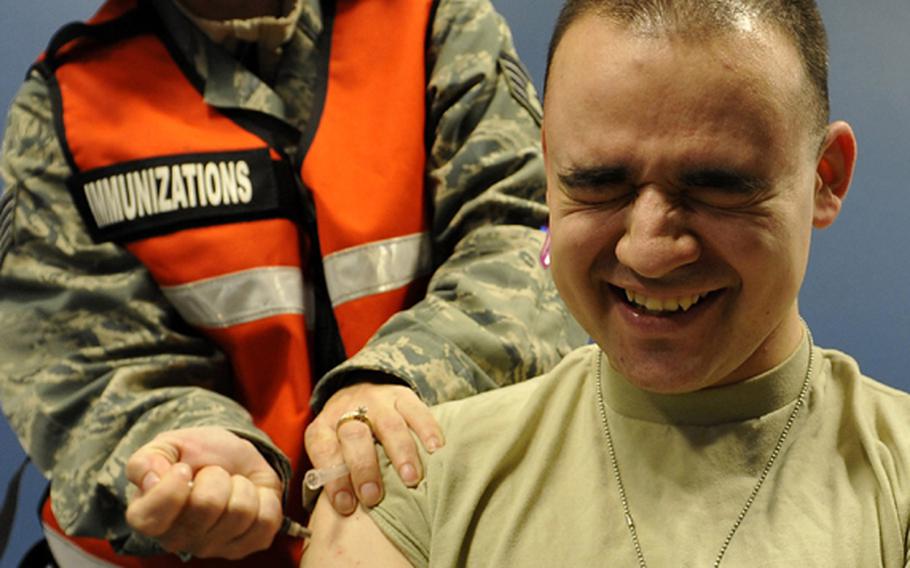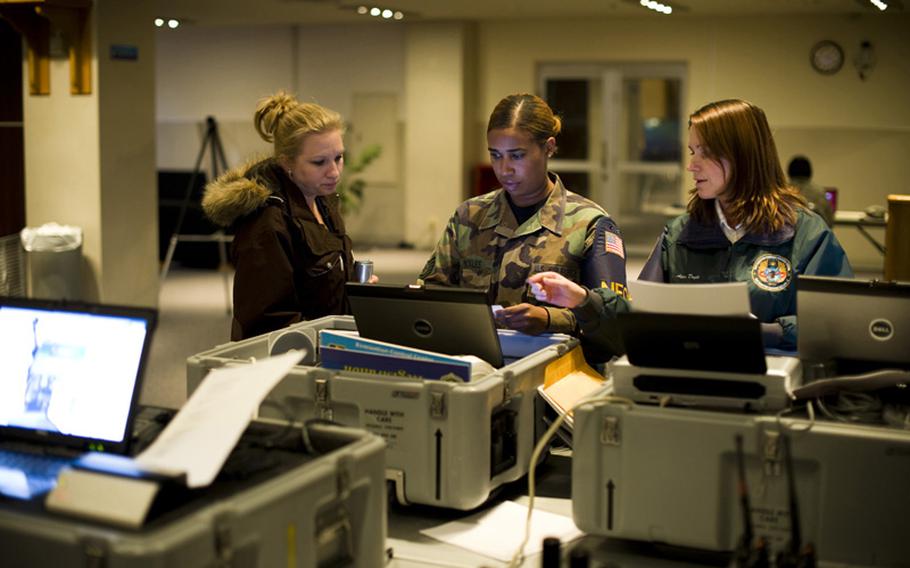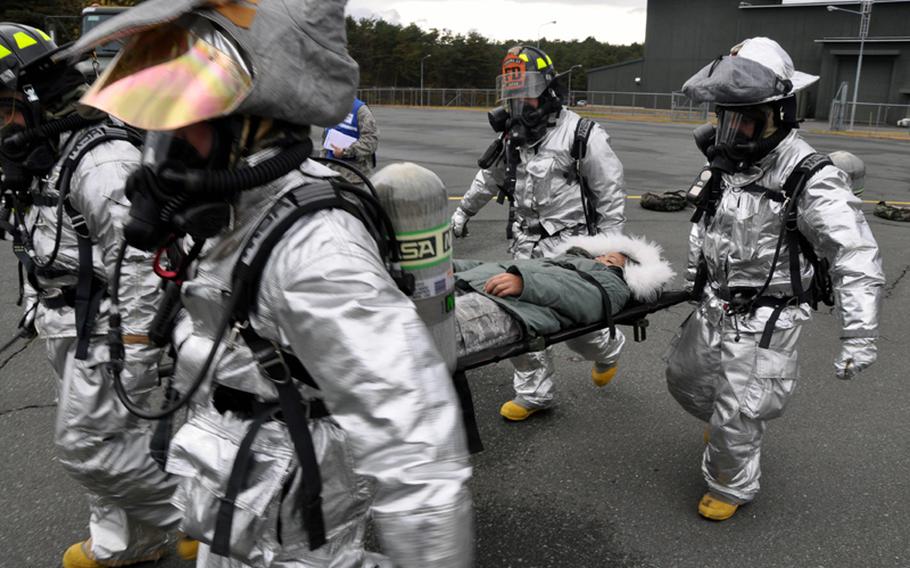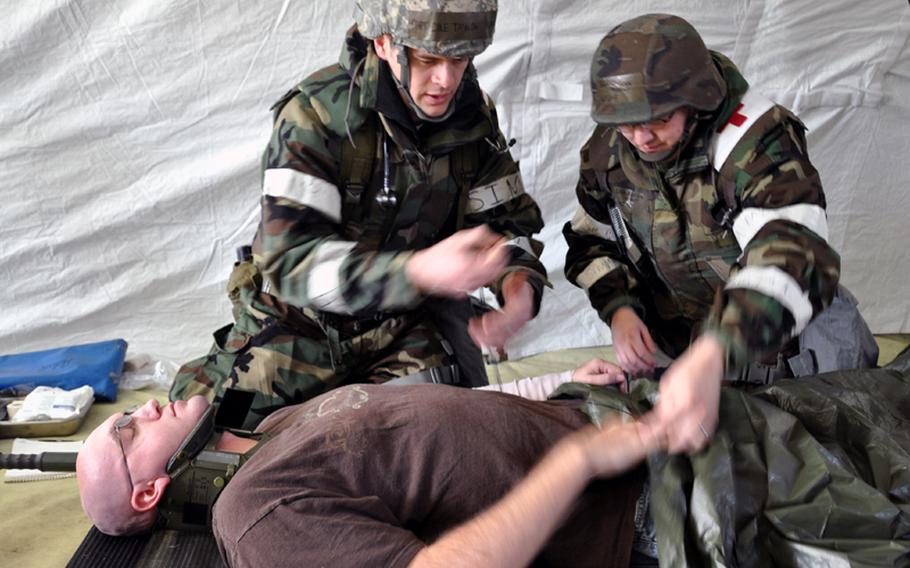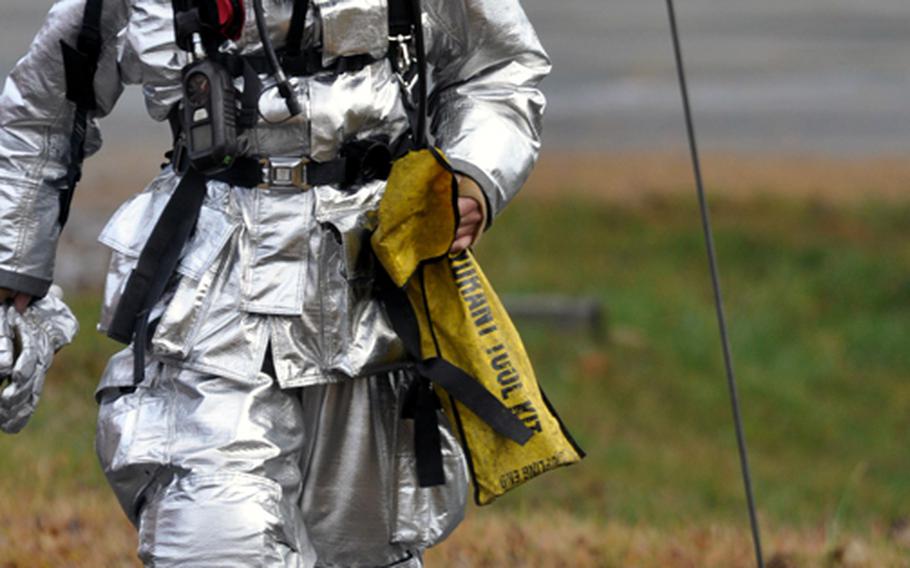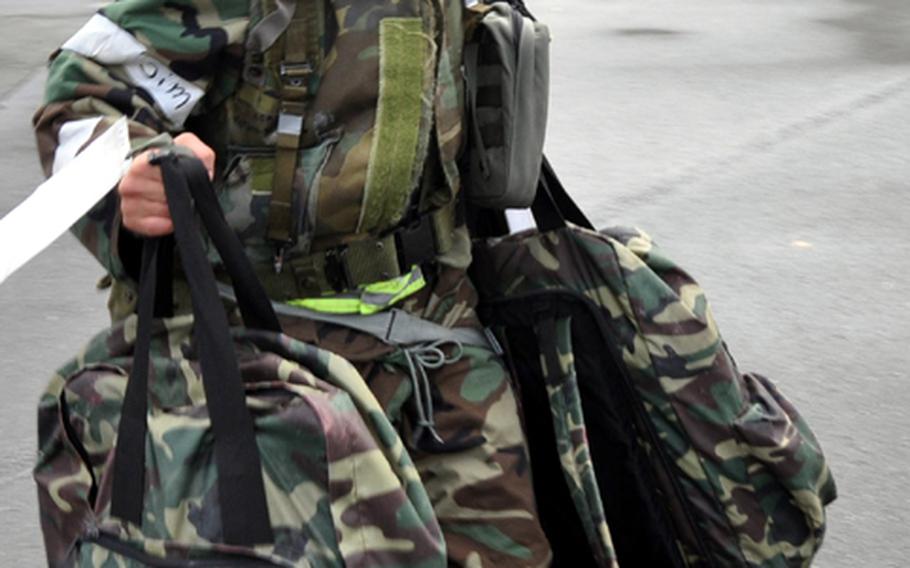 MISAWA AIR BASE, Japan — Misawa airmen were put to the test during the past week, as exercise officials gauged their proficiency in deploying troops and supporting combat operations once in theater.
The two-phased exercise, which kicked off Nov. 4 and wrapped up Wednesday, was carried out within the base fence line, except for the F-16 sorties.
Participants said that the realism of the exercise was key to getting the most out of the training.
"It's a little overwhelming," said Staff Sgt. Joshua Eisenman, one of two troops to initially respond Tuesday to a simulated accident and fuel truck spill.
While the accident was staged, the hundreds of gallons of water spilling out of a tank helped represent what they could have found in a real-world scenario, said Eisenman.
As water leaked across the pavement, slowly draining into a ditch, Eisenman scrambled to set up barriers to prevent the spillage from spreading.
At the same time, Tech. Sgt. Quentin Sanchez evaluated the condition of five airmen who were spread out around the scene and acting as victims.
Moments later, base firefighters arrived and took charge of the scene, evacuating the "wounded."
---
---
---
---