Massive search by U.S., Japanese troops wraps up with 339 bodies found
by
Chiyomi Sumida
April 4, 2011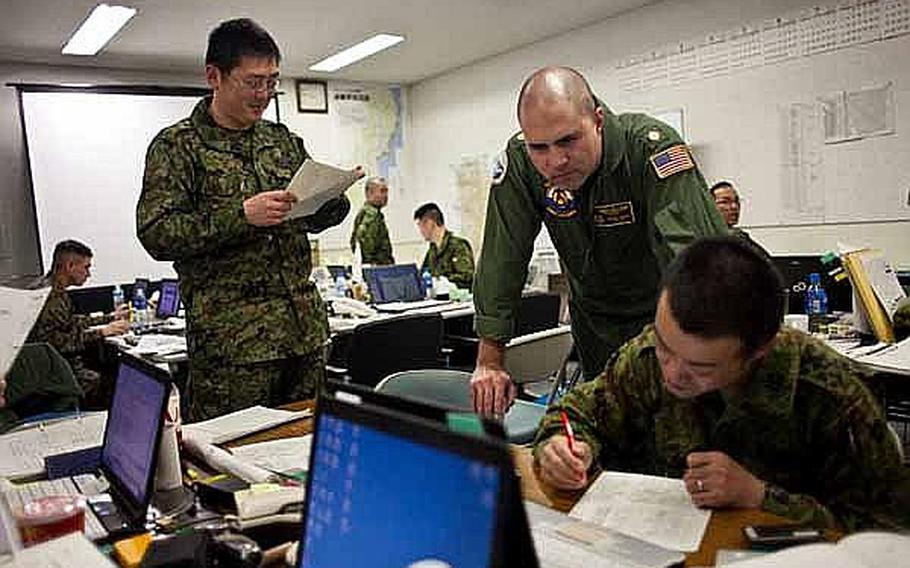 CAMP FOSTER, Okinawa — U.S. and Japanese troops recovered 339 bodies during a massive three-day search for the thousands of people still missing after the March 11 earthquake and tsunami, Japanese officials said Monday.
Seven thousand U.S. servicemembers and 18,000 Japan Self-Defense Force troops participated in the operation that wrapped up Sunday evening, mobilizing 120 airplanes and helicopters and 65 vessels from both militaries. Except for the 12-mile restricted zone surrounding the Fukushima No. 1 nuclear power plant, searches were focused on areas which were difficult to perform by ordinary methods, according to a spokesman for the Joint Task Force Tohoku.
Seventy bodies were found along the jagged coastal areas in Iwate, Miyagi and Fukushima prefectures, while another 269 were found inland, the spokesman said.
He said that although there is no immediate plan to conduct another similar joint-search operation, routine search efforts will continue.
According to the Japanese Police Agency, 12,157 people were confirmed dead, while 15,496 people remain unaccounted for as of Monday morning. In Miyagi prefecture, 7,431 people were killed and 6,369 are missing. In Iwate, the death toll is 3,540 while 4,553 people remain missing. In Fukushima, 1,126 people died and 4,570 people are missing.
The death toll of the three prefectures accounts for about 99 percent of those who died in the aftermath of the 9.0-magnitude earthquake.