Martin takes over as 2ID commander in S. Korea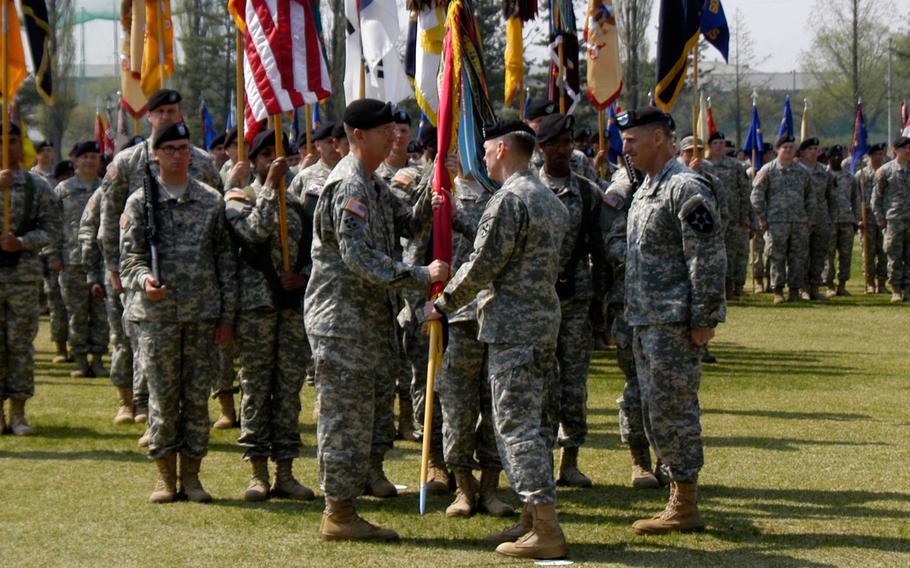 Maj. Gen. Theodore D. Martin took command of the 2nd Infantry Division from Maj. Gen. Thomas S. Vandal, front right, at Camp Casey, South Korea, on Friday, April 24, 2015.
Vandal has spent the past two years overseeing transformation of the division to a combined U.S.-South Korean unit. Martin will be at the helm when the first of many rotational U.S. infantry brigades arrives on the peninsula this summer and will be in charge as the division moves the bulk of its forces to Camp Humphreys, south of Seoul, during the next two years.
— Seth Robson
---
---
---