GALLERY
Marines travel to Japan to earn martial-arts teaching credentials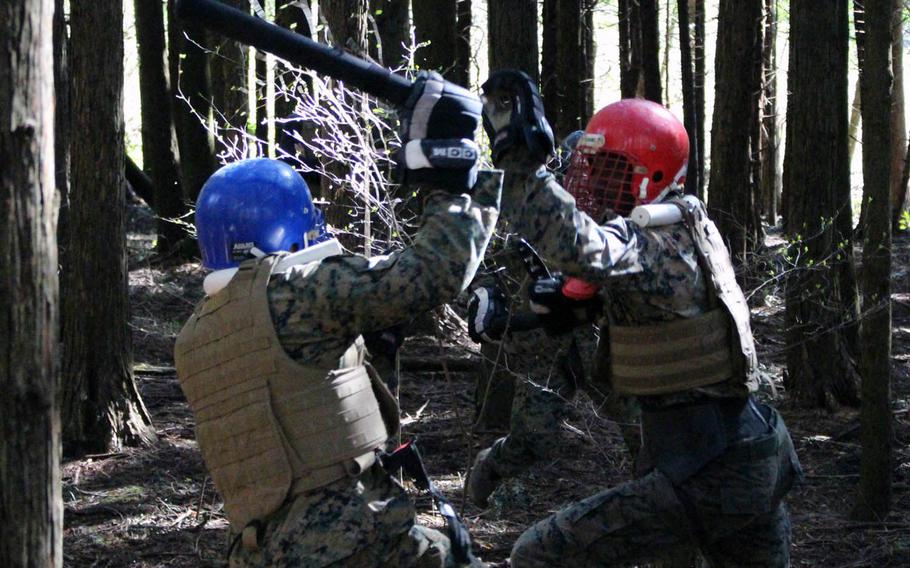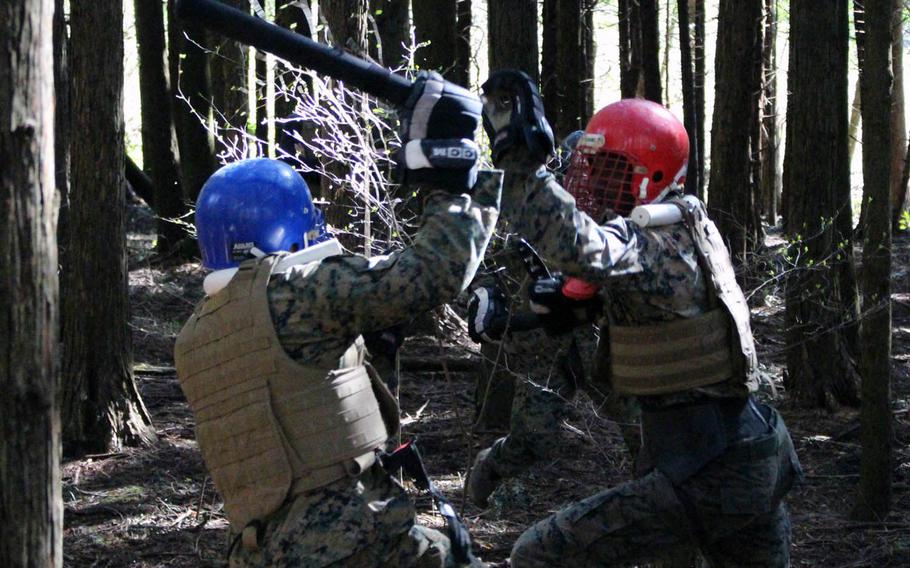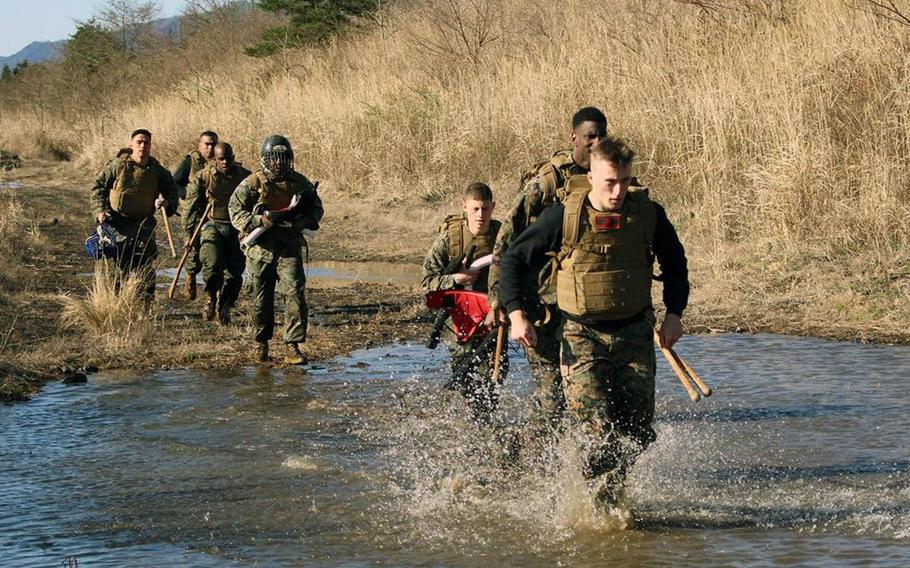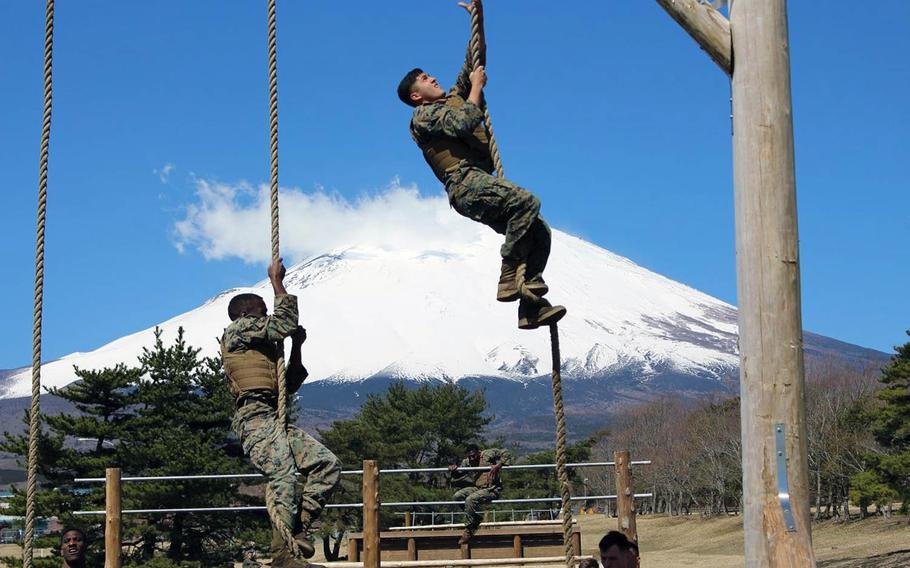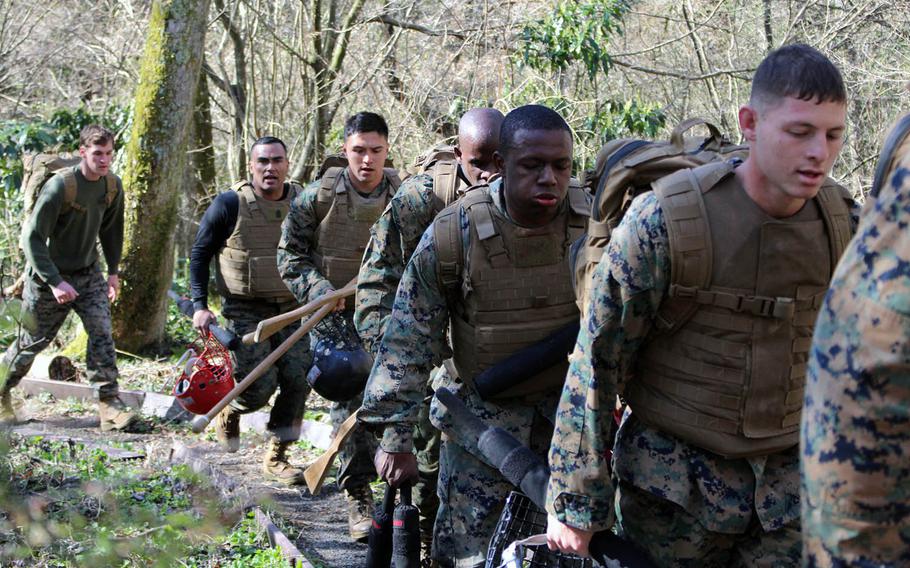 Marines stationed in 15 countries recently came together in the shadow of Mount Fuji for three weeks of training designed to turn them into martial arts instructors.
The rigorous three-week course — held at Combined Arms Training Center Camp Fuji, Japan — wrapped up April 10, according to a statement from Marine Corps Installations Pacific.
Trainees practiced martial-arts drills that included sparring in difficult environments, such as in the woods and mud, the statement said. They also had to take nutrition classes and study anatomy and physiology.
The Marine Corps begins teaching martial arts, which is considered a fundamental skill for combat, during boot camp, the service said.