GALLERY
Marines show off the Osprey at Okinawa air show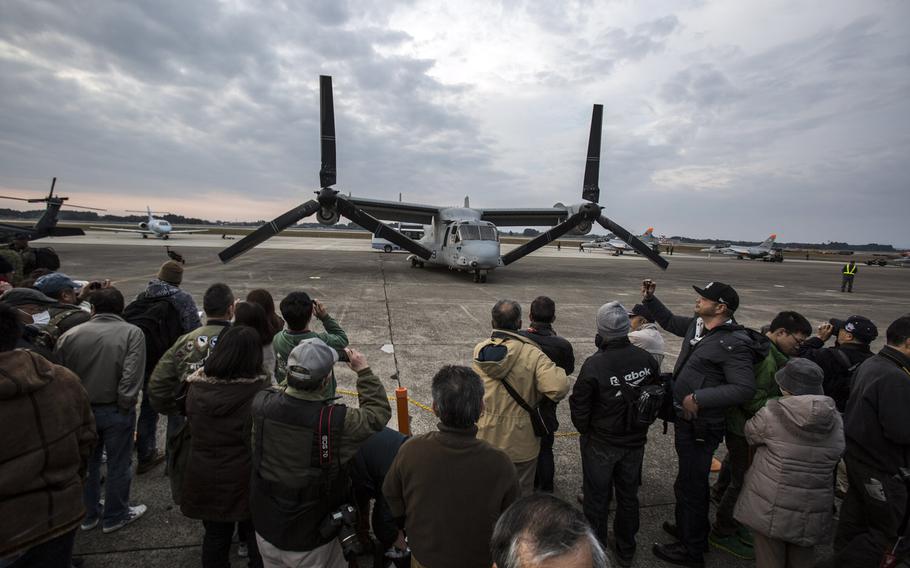 Marines at Marine Corps Air Station Futenma on Okinawa showed off the MV-22 Osprey during the Japan Air Self-Defense Force Nyutabaru Air Base Air Show on Sunday.
The show was the first public display of an Osprey in mainland Japan, according to a military press release. The air show is an annual event hosted by the JASDF in Miyazaki, Miyazaki Prefecture.
This is a preview of photo gallery content that is currently available to Stars and Stripes Tablet Edition readers. Subscribers enjoy first access to the latest feature stories, exclusive photo galleries and more. The iPad app offers a free 7-day preview and then three convenient and low-priced subscription plans. Read more about the Stars and Stripes Tablet Edition or download it for free from the App Store today.