Marines deliver an early Christmas to orphans
by
Armando R. Limon limon.armando@stripes.com
December 23, 2013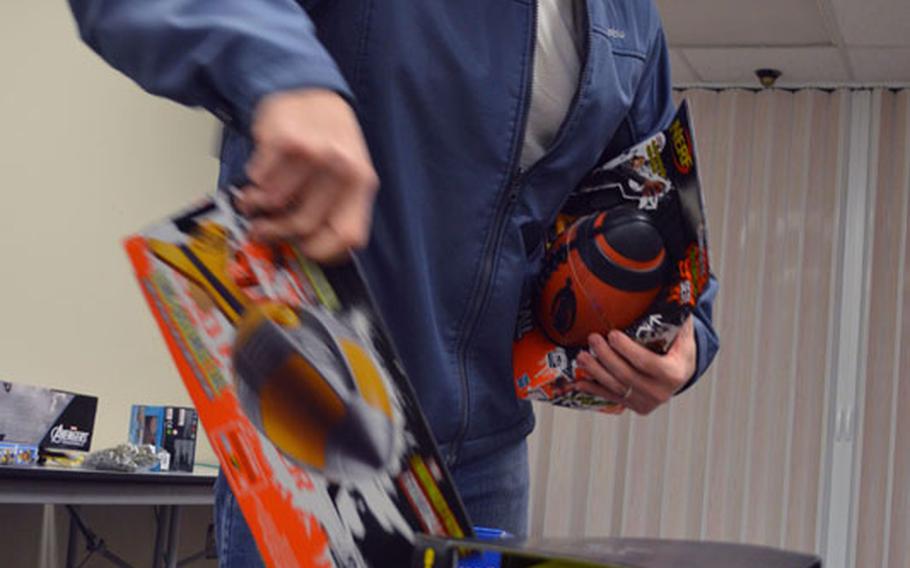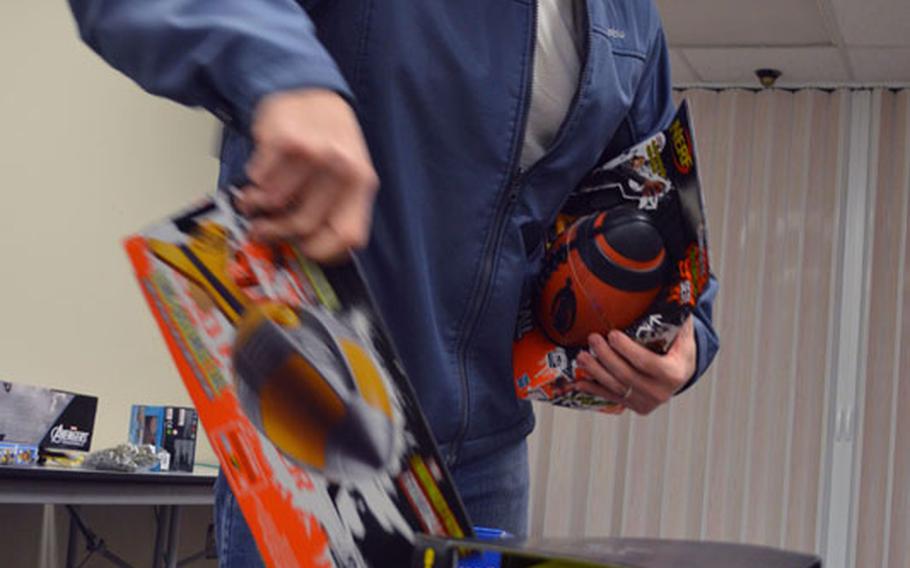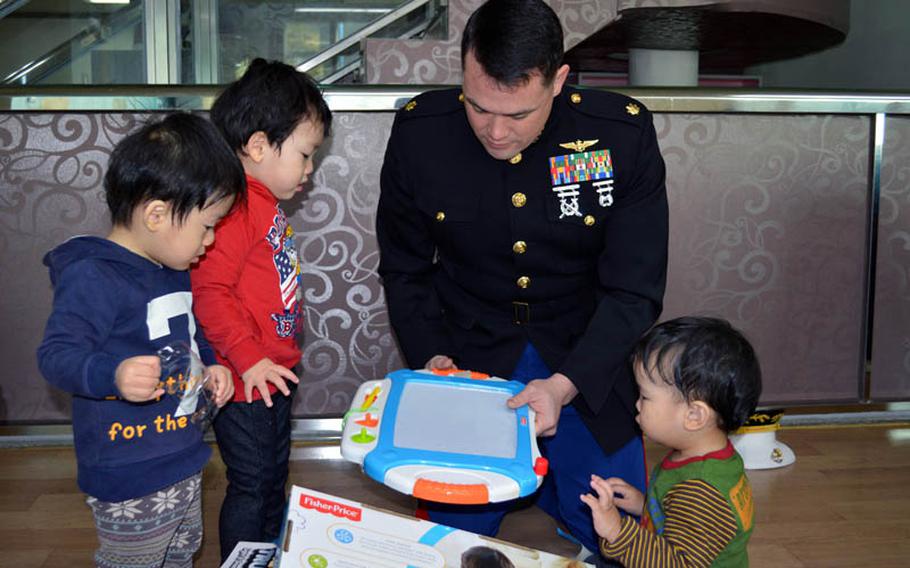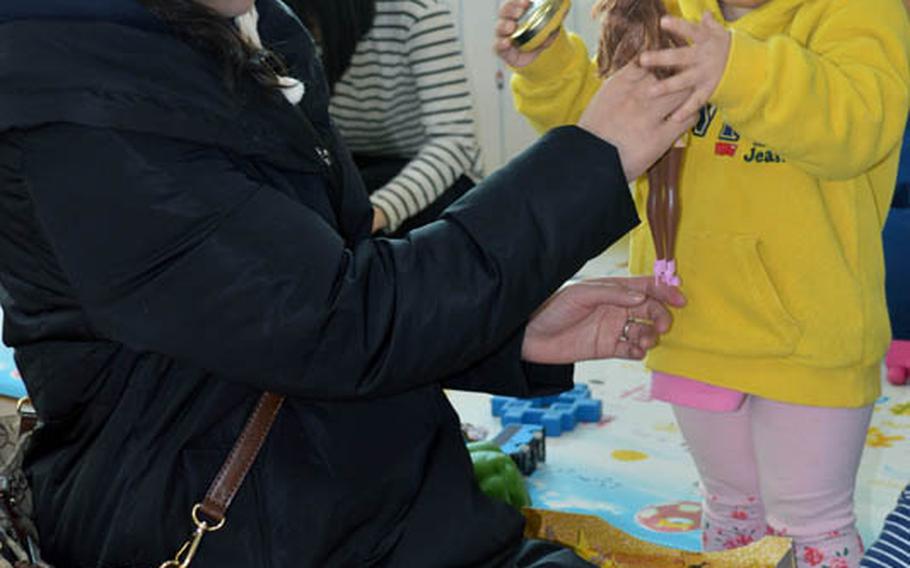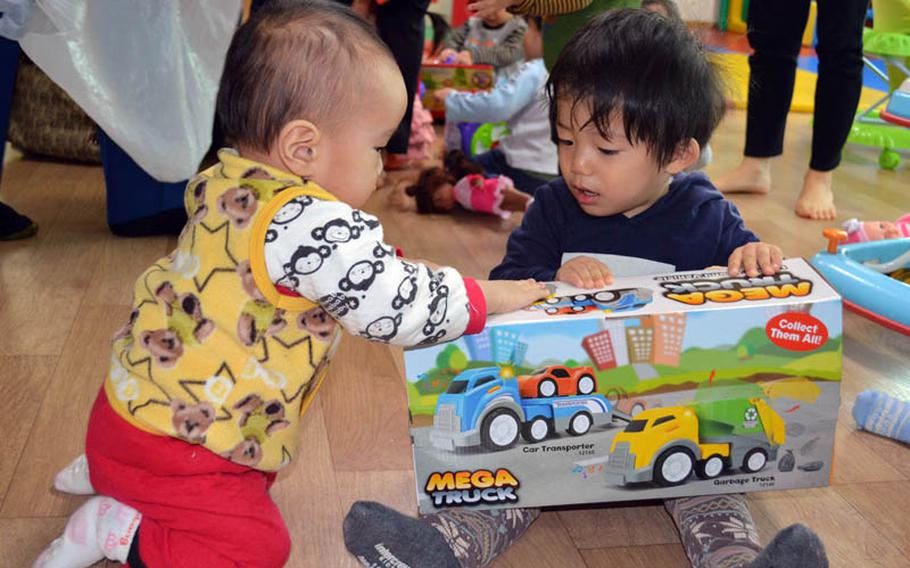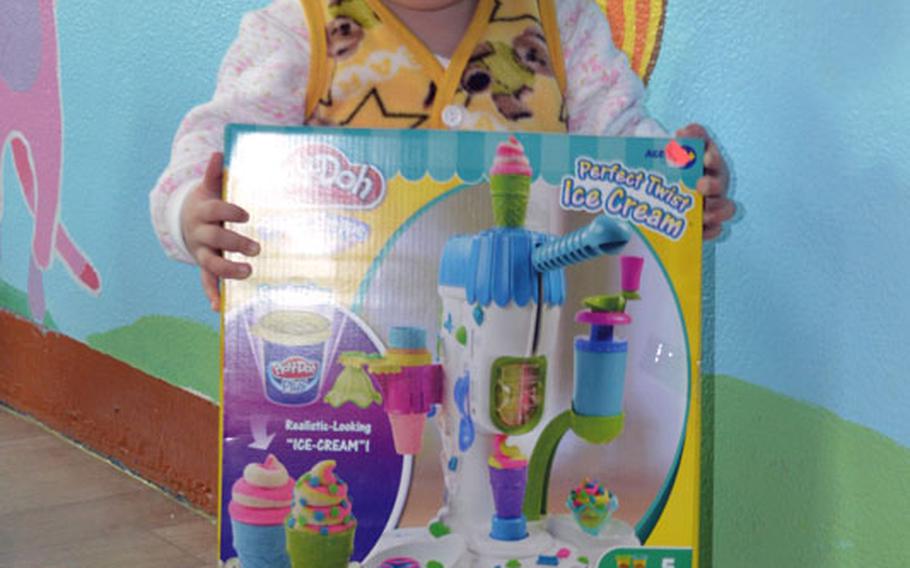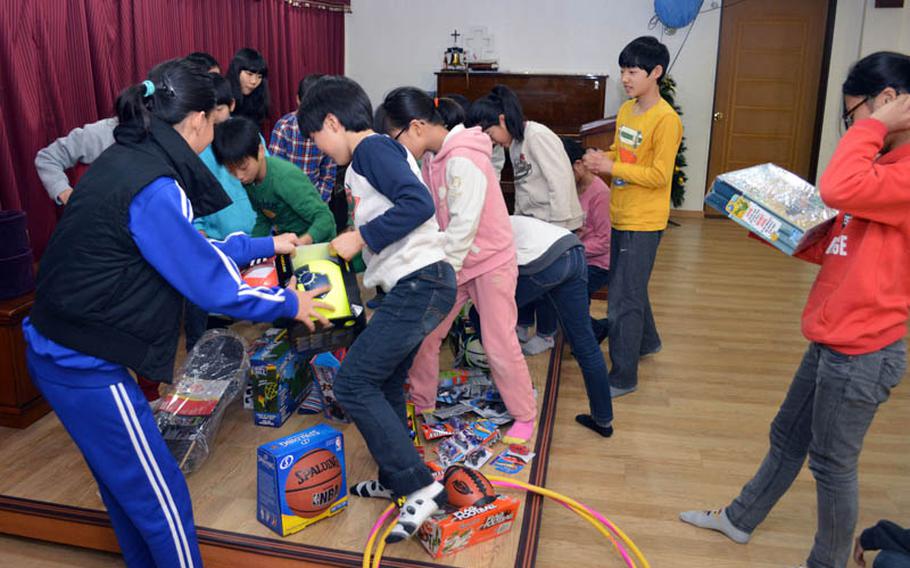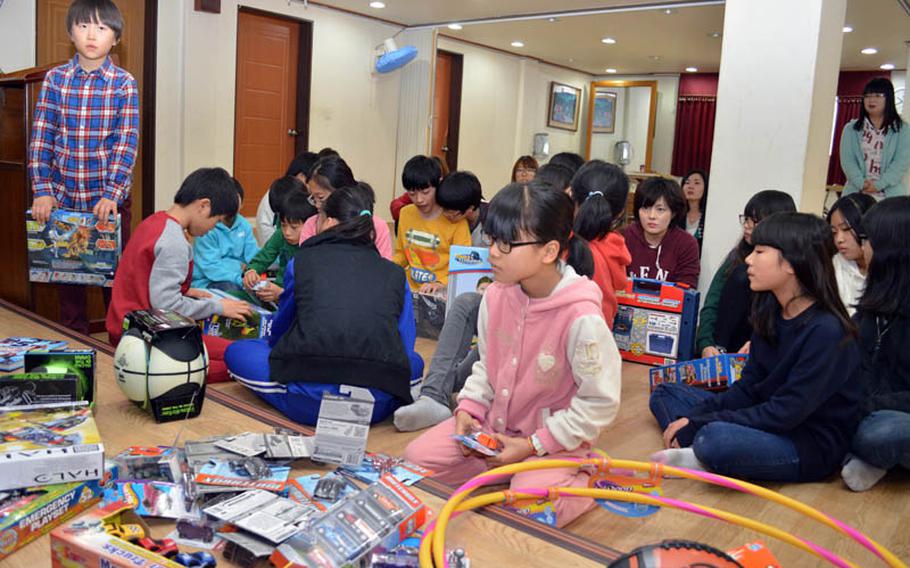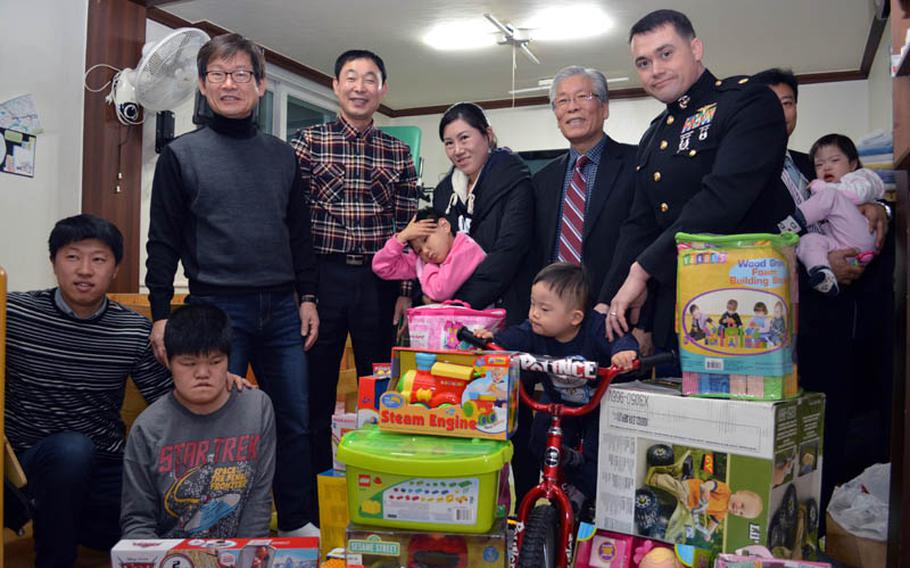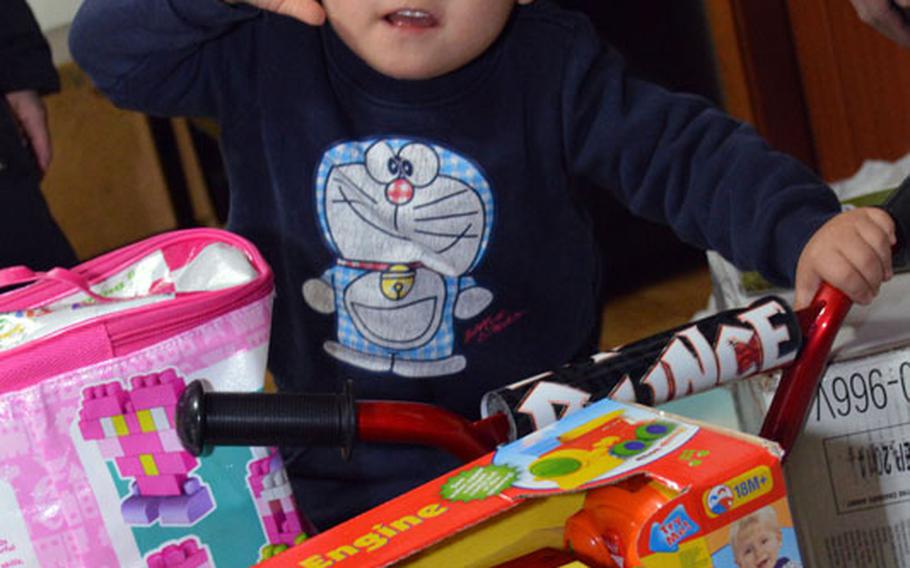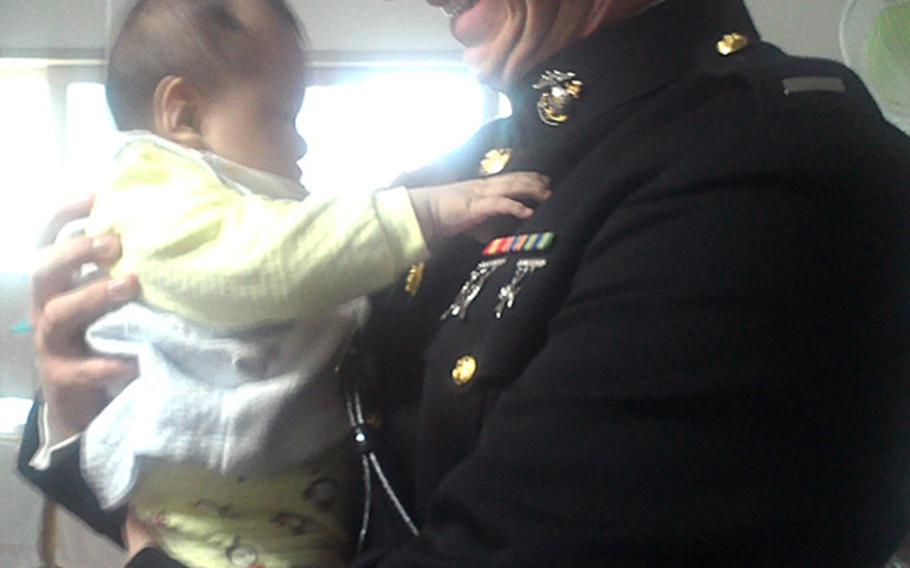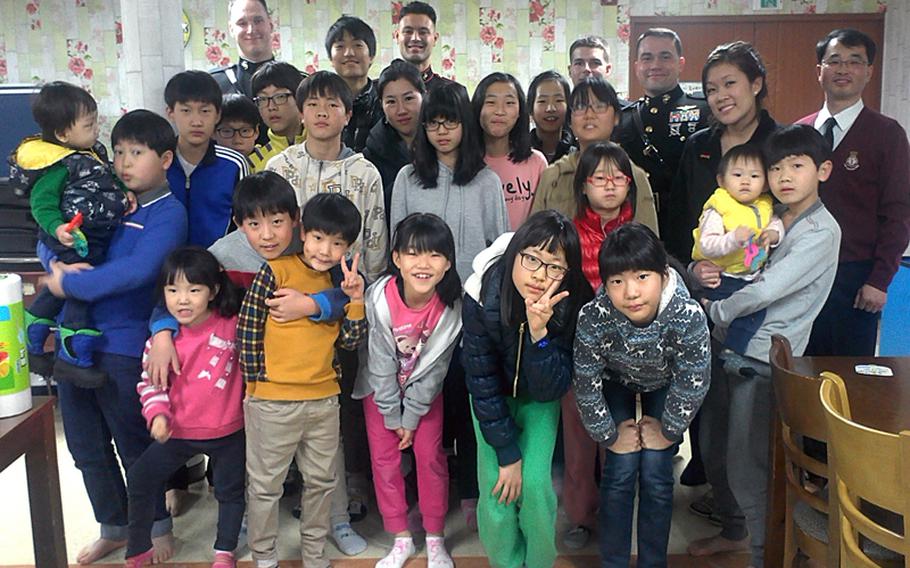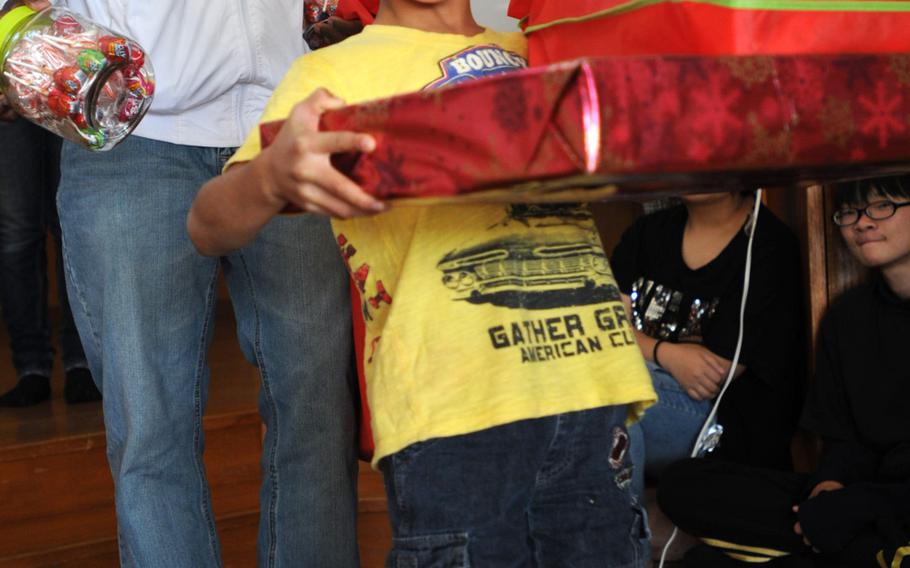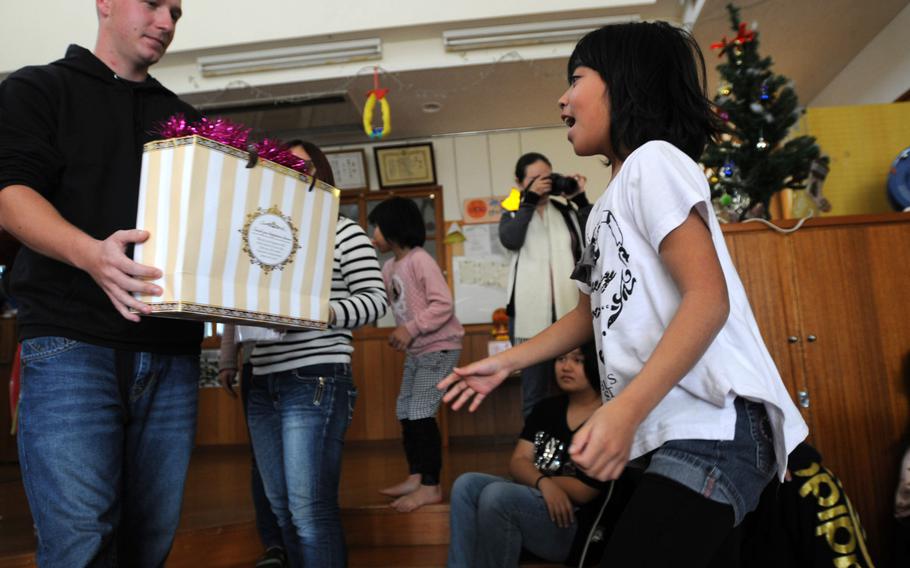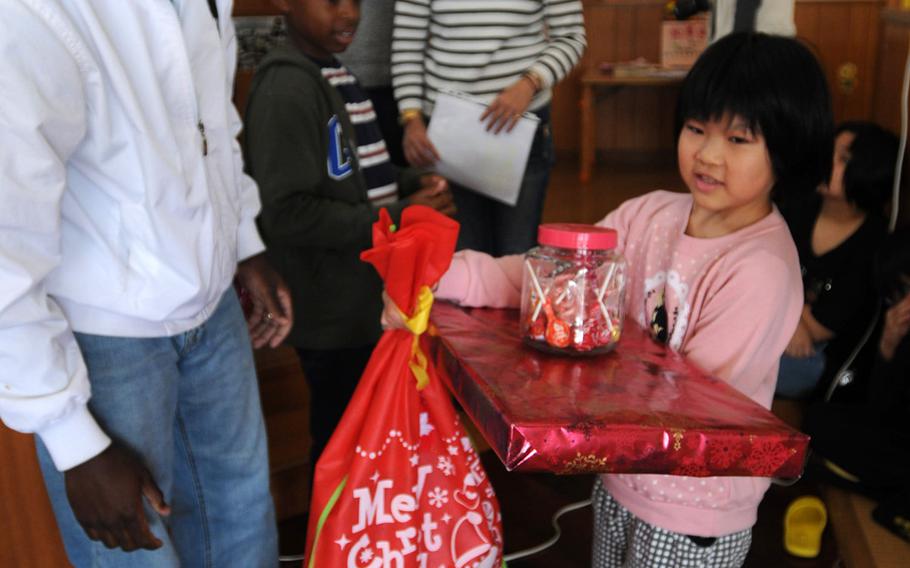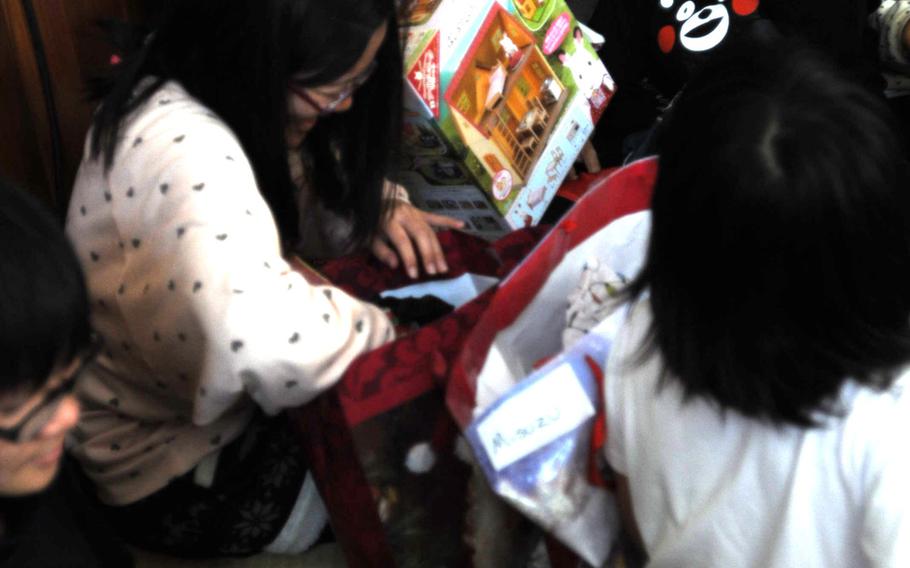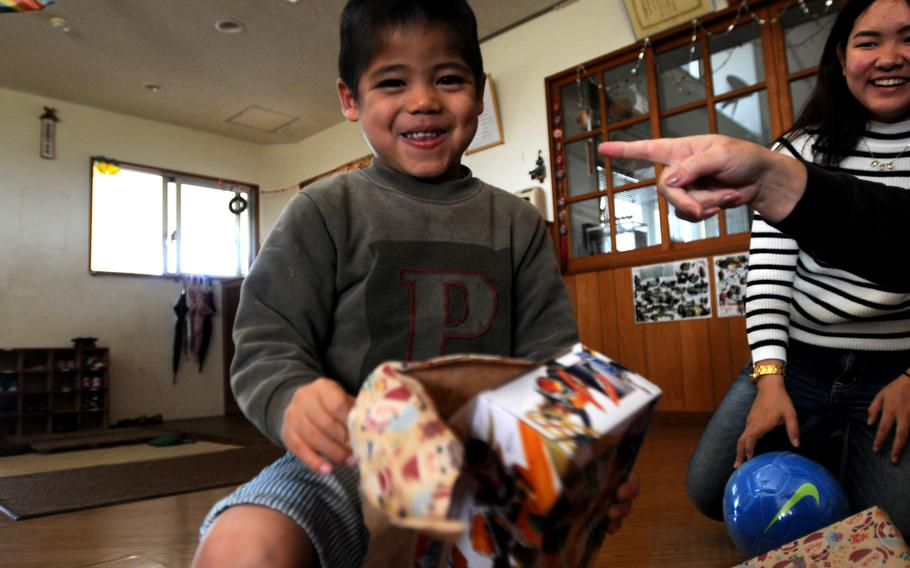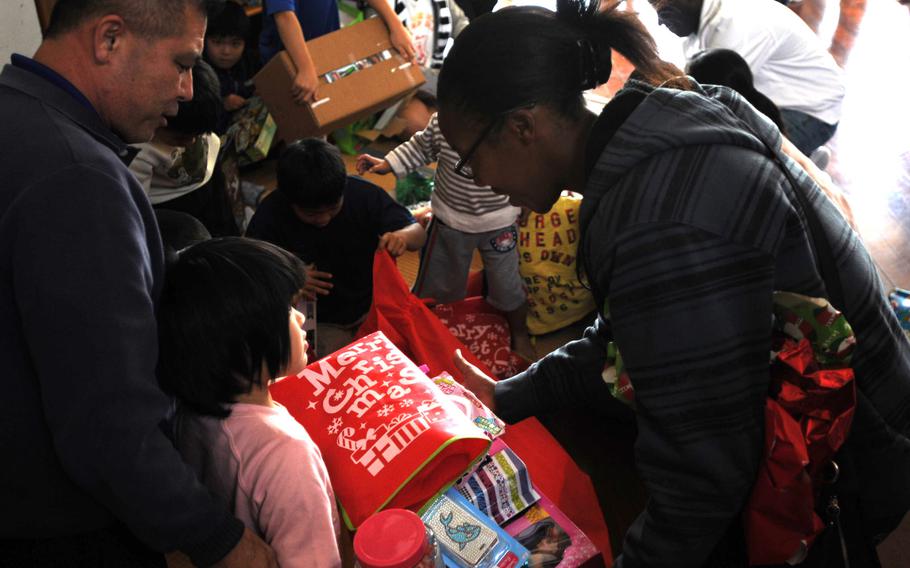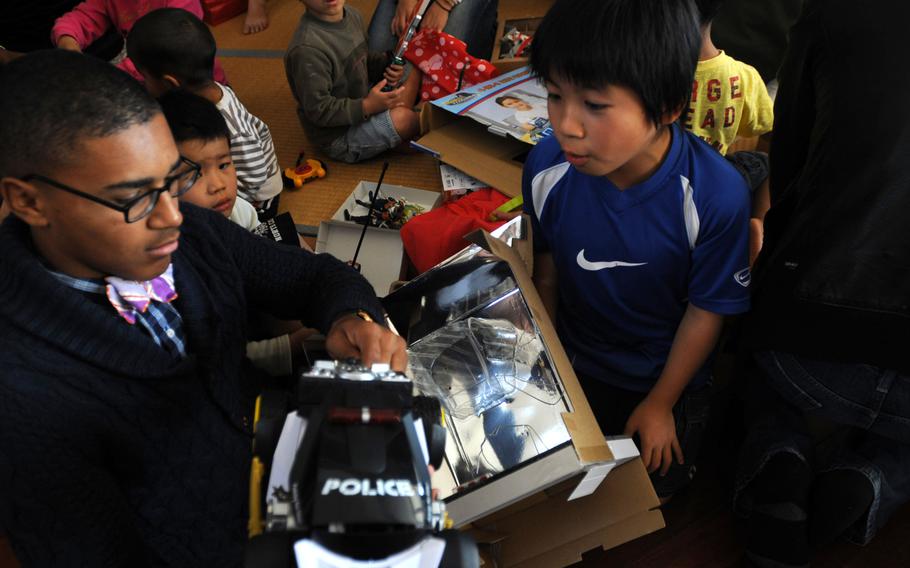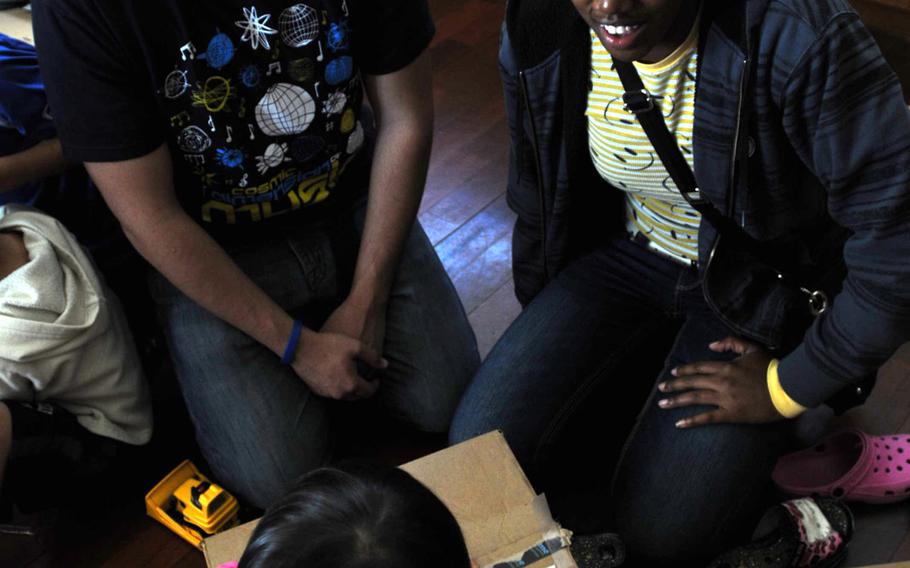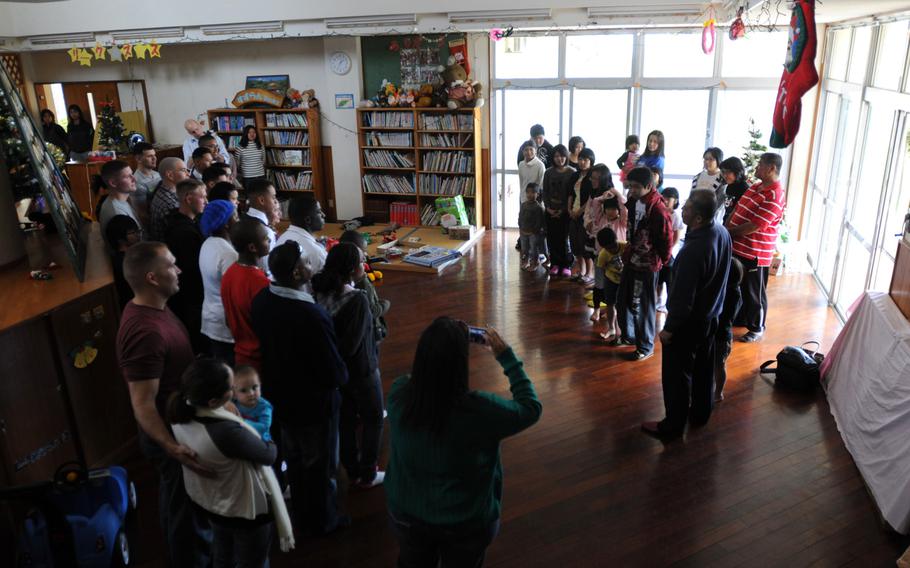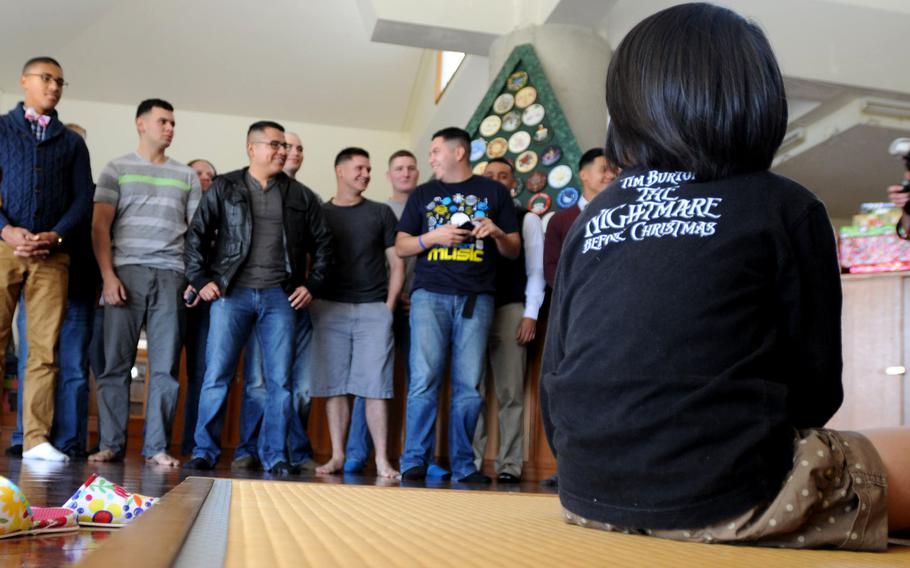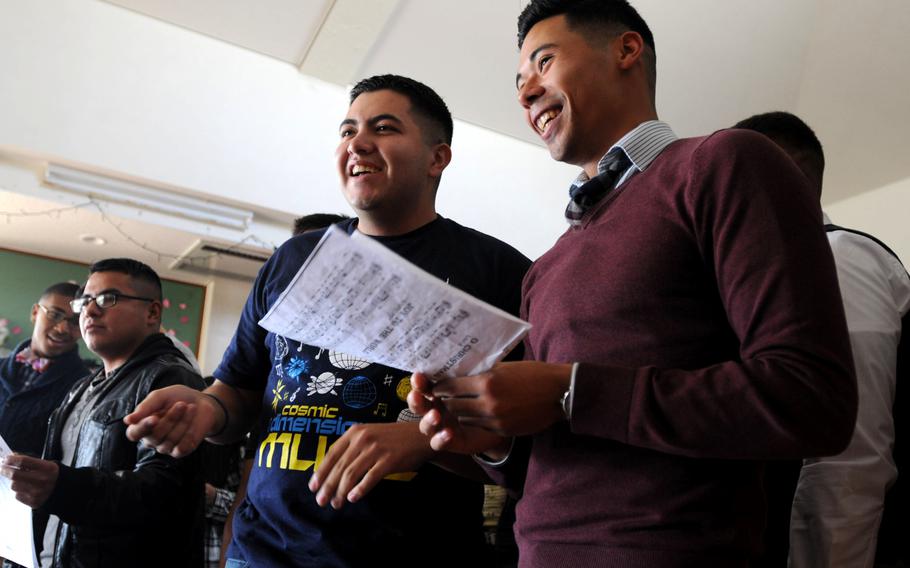 OSAN AIR BASE, South Korea -- U.S. Marines brought Christmas cheer to children when they delivered presents to several orphanages throughout the Korean peninsula and on Okinawa.
The Marine Corps Reserve Toys for Tots program, consisting of servicemembers and their families, delivered 373 new and unwrapped toys out of Osan Air Base, South Korea on Saturday and Sunday.
The Marines involved in the program, led by U.S. Marine Maj. Bryon deCastro, were all volunteers who delivered toys to orphanages from Seoul to as far away as Pohang, on the eastern coast of South Korea.
Jong-Rak Lee, head of the Baby Box orphanage in Seoul, said the Marines gave a great gift to the children.
"What we couldn't do for the kids, the Marines were able to do," said Lee.
Meanwhile, on Okinawa, Marines and family members of 3rd Intelligence Battalion delivered toys and Christmas cheer to children at the Nagomi Nursing Home for Children in Kin on Monday.
The volunteers sang Christmas carols and helped the children unwrap and assemble their gifts.
The holiday effort there was spearheaded by Sgt. Chris Bissonnette, an intelligence analyst with the unit. Bissonnette explained that he wanted to do something with local kids when he found out that there were no Toys for Tots drives on the island.
The Nagomi Nursing Home for Children provides a home and education for local kids whose families cannot support them.
Stars and Stripes reporter Lisa Tourtelot in Okinawa contributed to this report.