Marines declare popular Iwakuni barbecue restaurant off-limits after owner's drug arrest
by
James Bolinger
February 3, 2020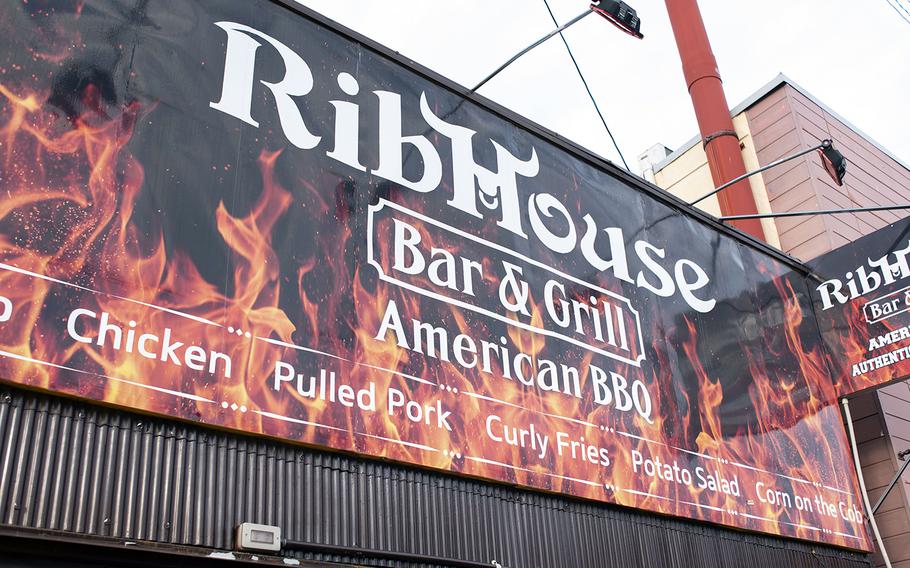 MARINE CORPS AIR STATION IWAKUNI, Japan — The Rib House, a popular American-style barbecue restaurant just outside MCAS Iwakuni's main gate, has been declared off-limits following the owner's arrest on drug charges.
Phillip Christopher Azevedo, 41, was taken into custody Dec. 21 on suspicion of marijuana possession, according to a Fukuoka Prefectural Police spokesman who spoke to Stars and Stripes on Jan. 14. Japanese government officials customarily speak to the media on condition of anonymity.
According to a post on MCAS Iwakuni's official Facebook page, the Rib House, at 7-23 Kurumamachi 2-Chome, was declared off-limits Jan. 13 for all base personnel, military and civilian "due to illegal drug activity and other related criminal activity."
Rib House is the only Iwakuni establishment that is off-limits to base personnel; however, the restaurant, which is usually open only on Fridays and Saturdays, appears to have been closed since Azevedo's arrest.
Japanese police declined to comment on Azevedo's case, including how much marijuana he was accused of having or how he allegedly acquired the drug. It's also unclear if the Marine Corps veteran is still in custody.
"Off-limits areas may be established by the MCAS Iwakuni Commanding Officer when there is substantive information that an establishment presents conditions that adversely affect the health, safety, welfare, morale, or morals of SOFA status personnel," said base spokesman Maj. Joshua Diddams in a recent email to Stars and Stripes.
Americans subject to the status of forces agreement governing the U.S. military and civilian Defense Department employees in Japan can face punitive action under the uniform code of military justice or applicable regulations for visiting off-limits businesses, according to the III Marine Expeditionary Force.
bolinger.james@stripes.com Twitter: @bolingerj2004