Marine visiting Okinawa with USS Boxer accused of assaulting local bar manager
By
Aya Ichihashi Matthew M. Burke
October 24, 2019
---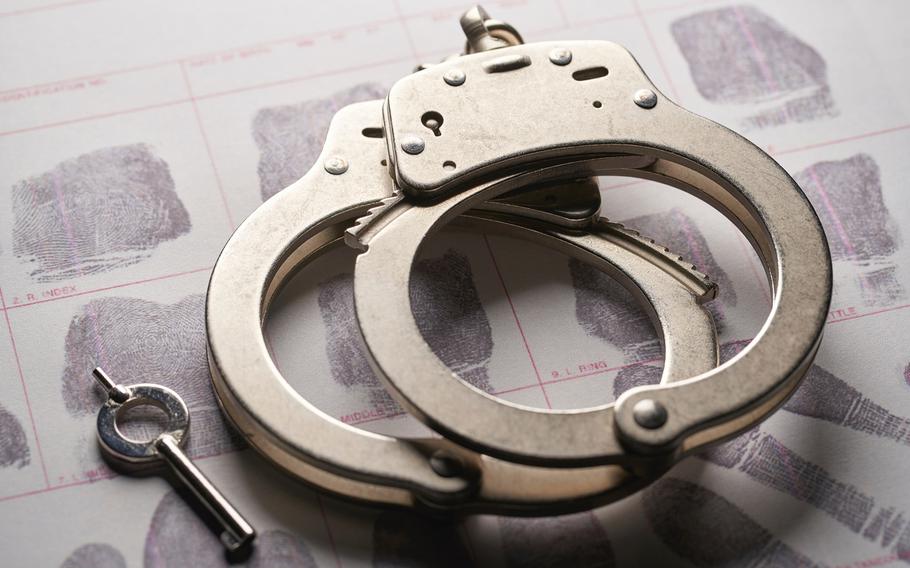 CAMP FOSTER, Okinawa — A Marine stationed aboard the visiting USS Boxer was arrested this week and accused of assaulting an Okinawa bar manager.
Sgt. Jeison Mendez, 27, is suspected of punching the bar manager in the face and chest and body slamming him to the ground in a hallway outside the bar after being escorted from the premises at about 3 a.m. Wednesday, Naha Police Station deputy chief Shigenari Kinjo told Stars and Stripes on Thursday. Mendez is stationed aboard the Boxer with the 11th Marine Expeditionary Unit.
Mendez and another Marine were asked to leave the unnamed seventh-floor establishment in the Asato neighborhood after being "loud" and "really obnoxious," Kinjo said.
The victim, a man in his 20s from Naha, was not injured, he said.
Following the altercation, Mendez fled with his companion down an emergency staircase, Kinjo said.
Police, who were called by witnesses, arrived quickly and intercepted the men in the staircase before they reached the ground floor.
"The bar manager … left the bar with them and waited for the elevator then somehow an argument happened, and it got heated," Kinjo said.
Mendez denies punching the bar manager, Kinjo said.
Mendez was being held at Naha Police Station as of Thursday. An assault charge was to be referred to the Naha District Public Prosecutors Office that day.
"We're aware of [the incident] and cooperating with everyone on that," said 7th Fleet spokesman Lt. Joe Keiley.
The Boxer — a Wasp-class amphibious assault ship homeported in San Diego — arrived Tuesday in Okinawa for a liberty port call when the incident happened, Keiley said. The ship is still in Okinawa.
Over the summer, the Boxer deployed to the 5th Fleet's area of operations amid heightened tensions with Iran. It arrived in the 7th Fleet's area of operations in September and participated in several exercises with allied nations, Task Force 76 spokesman Lt. Cmdr. Russ Wolfkiel said Thursday.
burke.matt@stripes.com Twitter: @MatthewMBurke1
ichihashi.aya@stripes.com Twitter: @AyaIchihashi
---
---
---
---