Marine gets three-year suspended sentence for drunken rampage that injured three in Tokyo
by
Caitlin Doornbos
December 19, 2019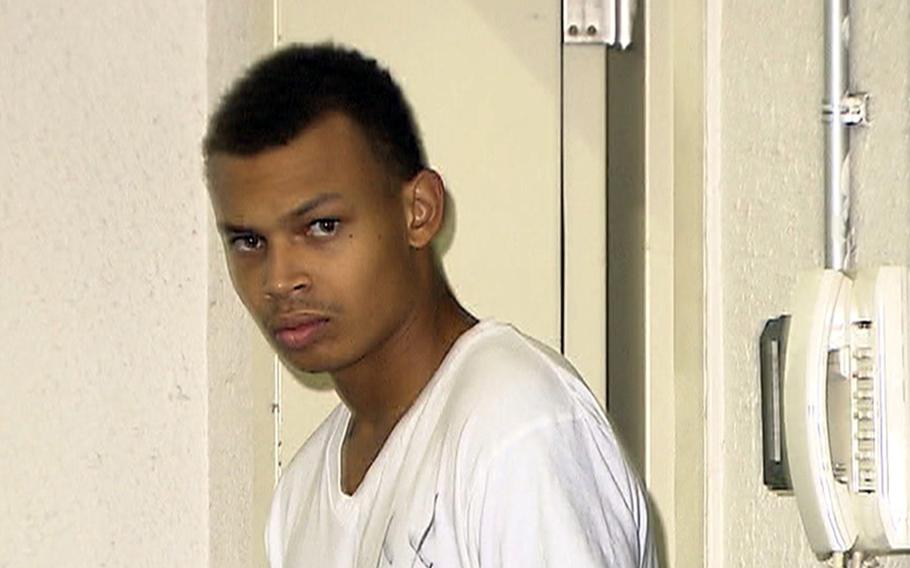 TOKYO — After spending months in a Japanese jail, a 21-year-old Marine lance corporal convicted of drunkenly assaulting three people in Tokyo is free on a suspended sentence.
Kahsai Tyree Hill, assigned to 3rd Battalion, 6th Marine Regiment at Camp Lejeune, N.C., was found guilty Wednesday in Tokyo District Court of three counts of bodily injury. The judge gave him a suspended sentence of three years in prison with hard labor.
Hill won't have to serve his prison time unless he commits another crime in Japan within the next five years.
Hill had been in jail for 110 days awaiting trial and sentencing, the judge said. Speaking through an interpreter Wednesday evening, Hill's defense attorney told Stars and Stripes that Hill would be immediately released.
After a night of drinking with fellow Marines in the city's Shinjuku ward on May 25, Hill struck two men and choked a woman, according to testimony at a November hearing. The Marines were in town from nearby Camp Fuji.
Hill broke the male bystander's nose and left all three with bruises, according to his testimony.
Separated from the other Marines around midnight that night, Hill became lost, passed out in an alley and woke up at 6:30 a.m. feeling scared and disoriented, he testified last month.
"My heart was racing. I shouted for help," he said. "People ignored me, which made me think I was dreaming. I started to act recklessly because of that."
He struck a taxi driver who approached him for an $8 fare and ran away without paying. Later, he punched a bystander who tried to help him find his hotel, Hill testified.
He said he mistook the woman he injured for his sister. Hill learned later, he testified, that he choked the woman, who fell and broke her jaw in the incident.
Through an interpreter, the judge on Wednesday called the attacks "violent and dangerous," especially because of Hill's "built-up physique through training" with the Marine Corps.
The judge said he suspended Hill's sentence because Hill paid about $16,800 in compensation to his victims and he "can't rule out" that an underlying mental illness played a role in Hill's actions.
The judge said he also took into account Hill's admission of guilt and promises to seek counseling, stop drinking alcohol and not reoffend.
"From the defendant's actions in court, we can see how sincerely the defendant has regret," the judge said through a translator.
Hill also faces disciplinary action from the Marine Corps. Hill testified in November that he expects to be discharged on bad conduct.
Stars and Stripes reporter Hana Kusumoto contributed to this report.
doornbos.caitlin@stripes.com Twitter: @CaitlinDoornbos