Marine Corps investigating bullet strikes at on-base construction site on Okinawa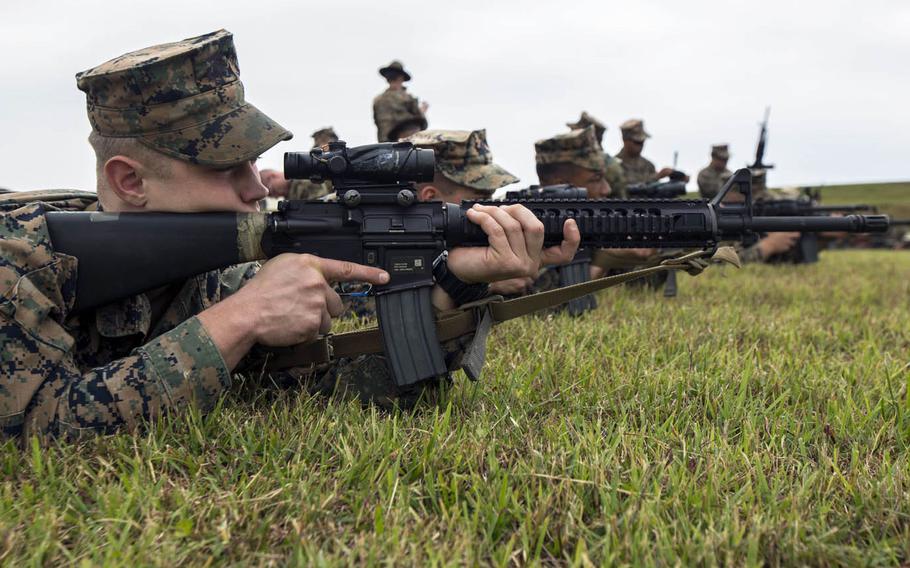 CAMP FOSTER, Okinawa — The Marine Corps is temporarily shutting down firing ranges and has launched an investigation after bullets struck a vehicle and a water tank at an on-base construction site at Camp Hansen, Okinawa.
Two incidents occurred this month at the Onna village-owned Afuso Dam, which is entirely on Camp Hansen in the central part of the island, said Asakazu Zukeran, a spokesman for the reservoir's construction field office.
On April 6, workers noticed a bullet stuck on an empty water tank at the construction site. On Thursday, a worker noticed marks on the side door of his company-owned Jeep after work. He found a bullet nearby.
Both bullets appeared about 2-3 centimeters long and about 5-6 millimeters in diameter, Zukeran said.
The incidents were reported to the Okinawa Defense Bureau, which then notified the Marine Corps. The Marines said the dam is in the Central Training Area's range impact area.
"A formal command investigation is underway and ranges suspected to be involved with the two incidents will be temporarily suspended until the investigation is completed, results are reviewed, and any recommendations are implemented, as appropriate," Marine officials said in a statement. "Until complete, we cannot discuss details of the investigation."
The dam has been under construction since 2012, Zukeran said. It is expected to be completed by 2020.