Major League great Randy Johnson and TV star Dennis Haysbert meet fans at Yokosuka
---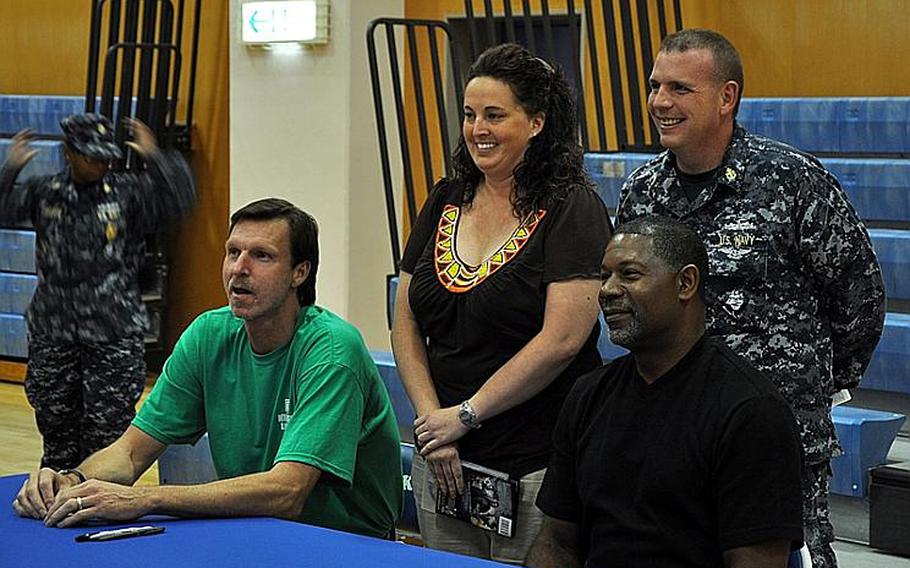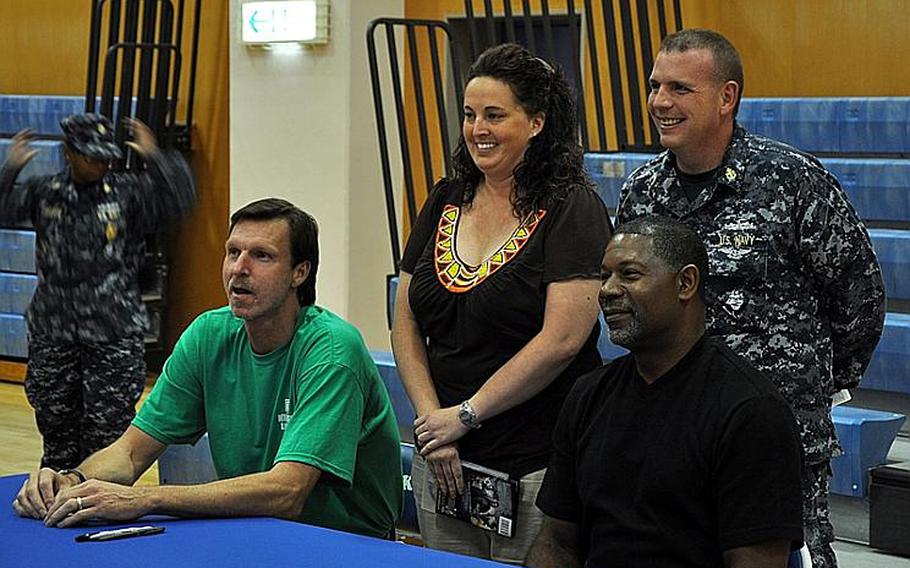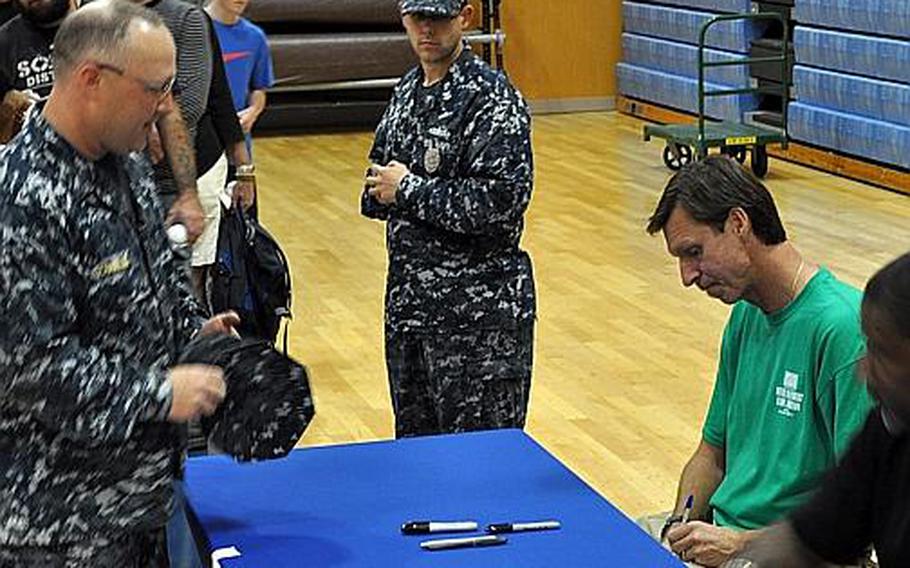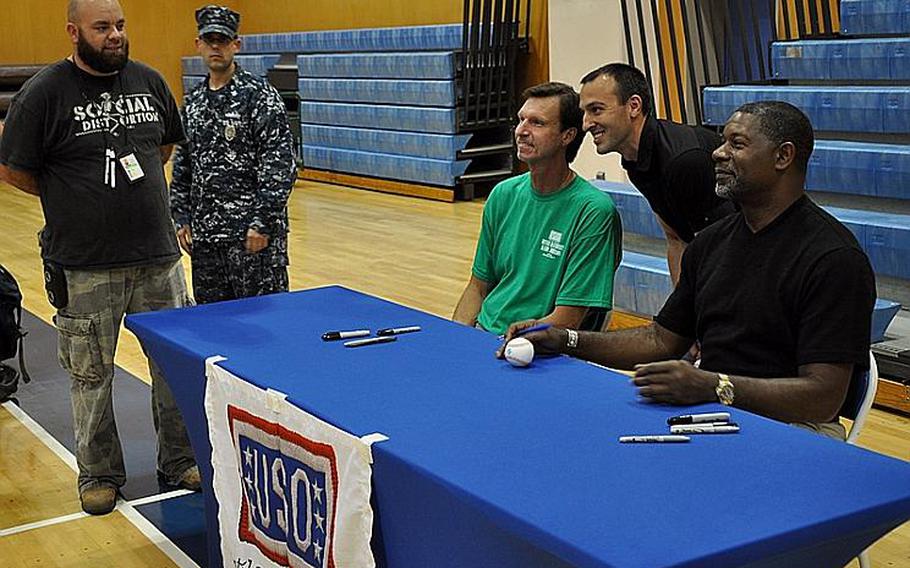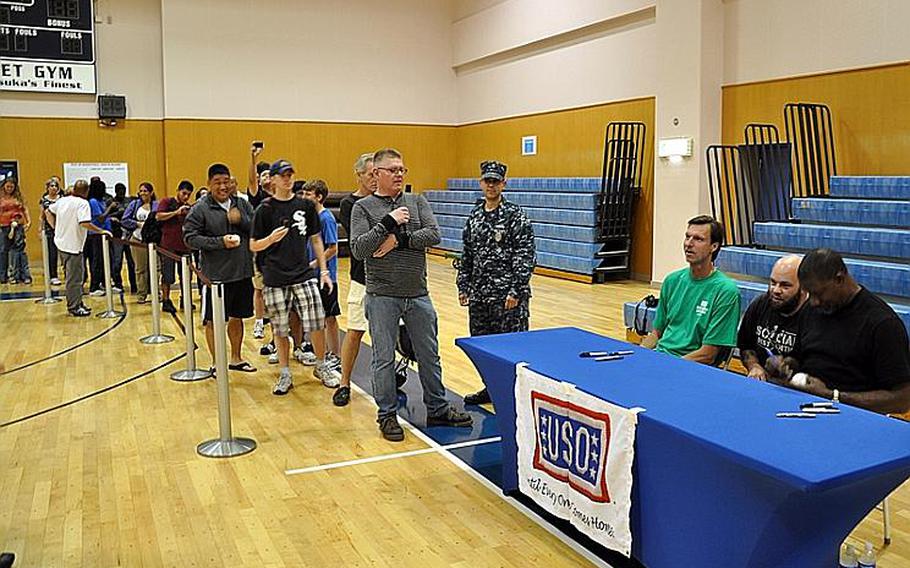 YOKOSUKA NAVAL BASE, Japan — Hundreds of people lined up Tuesday in the Fleet Recreation Center gym at Yokosuka to meet retired Major League flame-thrower Randy 'The Big Unit' Johnson along with Dennis Haysbert, star of the TV show "The Unit."
Fans of both celebrities brought baseballs, jerseys, baseball cards, DVDs and other memorabilia to be signed. There were parents with their children and sailors who just got off work chatting excitedly about their favorite baseball moments and what a great president Haysbert made on the TV series "24."
By the time the doors to the basketball court opened, the ever-growing line had snaked around the gym.
Johnson and Haysbert signed autographs, posed for pictures and answered questions about their careers. They were also open to hugs.
Navy spouse Susan Batten was thrilled that she had the opportunity to see Haysbert.
"I got to meet him," she said through a giggle. "I've seen him in so many shows and so many movies, and he's an ambassador for the RainCatcher organization (a charity that provides clean water to impoverished locations). It's just so exciting."
Her Navy chief husband, Ken, had his DVD of "The Unit" signed.
"I've been a longtime fan," he said. "It's really nice when somebody comes out to support the troops, and I always respect that."
---
---
---
---