Leaky seal to blame for fighter jet's precautionary landing in northern Japan
---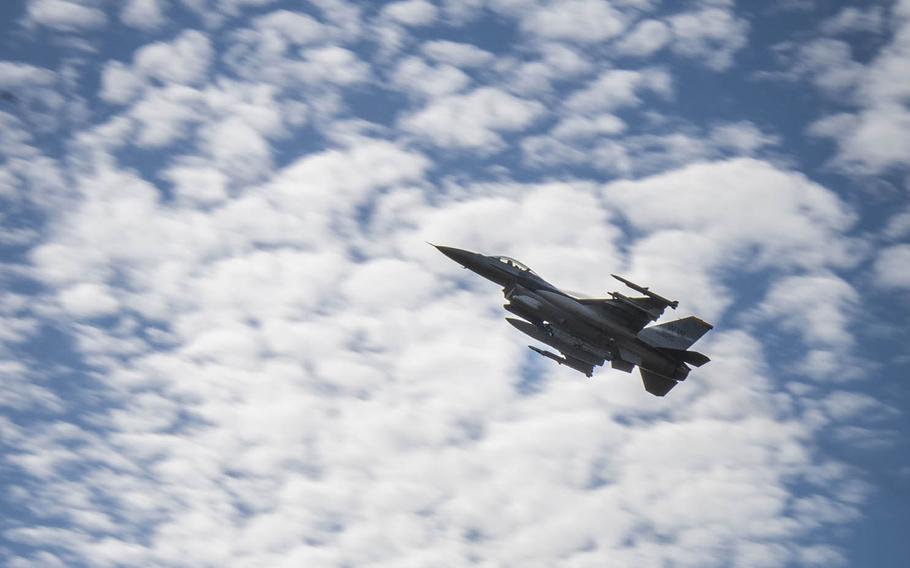 A leaking seal prompted an Air Force F-16D Fighting Falcon to make a precautionary landing at a Japanese regional airport Monday, according to a 35th Fighter Wing spokeswoman.
The jet, which is assigned to Misawa Air Base in northern Japan, diverted to Aomori Airport, Air Force Staff Sgt. Brittany Chase, media operations noncommissioned officer in charge for the 35th Fighter Wing, said in an email Wednesday.
Residents near the airport were reportedly alarmed by the unscheduled landing, although there were no injuries or disruptions to other flights, Japanese officials said.
The F-16D pilot followed proper procedures and landed without incident, Chase said.
A team from the 35th Aircraft Maintenance Squadron later discovered the "root cause" of the mechanical issue to be a leaking seal, she said.
Her message did not specify which seal on the aircraft experienced the problem.
robson.seth@stripes.com Twitter: @SethRobson1
---
---
---
---