Landslide halts travelers on road to Sendai
by
Charlie Reed
March 14, 2011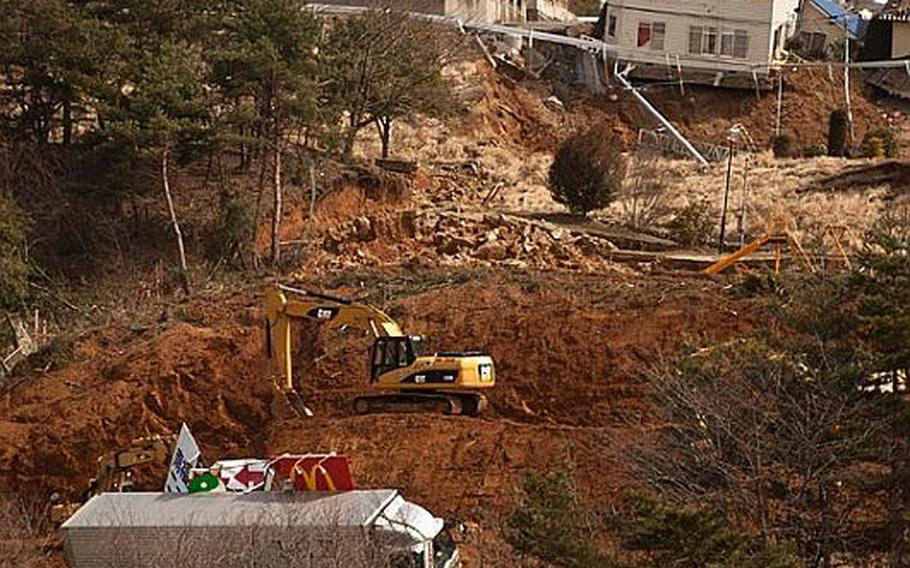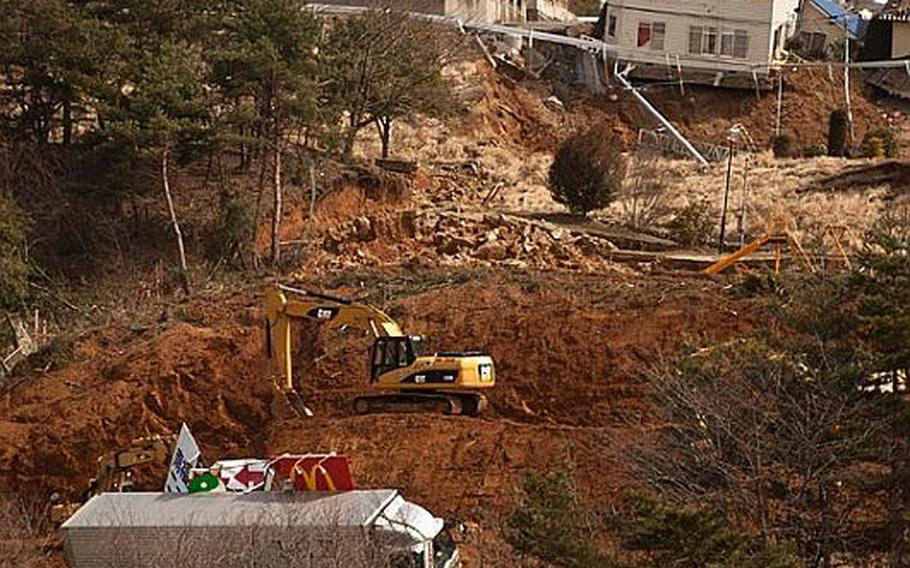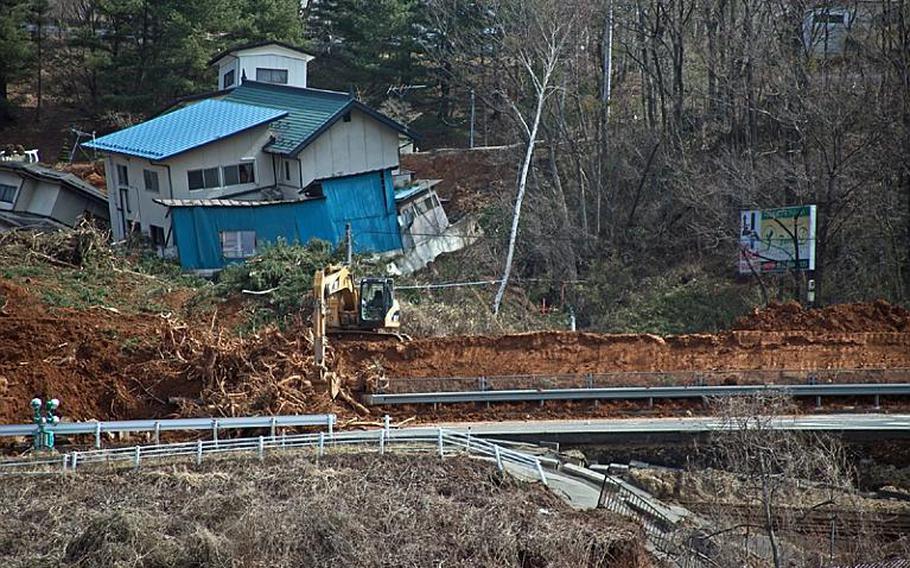 NIHONMATSU, Japan — Mud from a landslide remained on Route 4 just north of Nihonmatsu, forcing northbound cars to detour on Monday morning.
Muddy orange dirt covered the road. Also blocking the roadway were a tractor-trailer and another vehicle that were caught in the landslide, which occurred Friday during the monstrous earthquake, authorities at the scene said Monday.
Route 4 has become the primary north-south road in the region since authorities closed the Tohoku Expressway to the public after the earthquake.
Northbound traffic was briefly re-routed through the town of Fushiogami on what locals called "old Route 4," near Fukushima City, approximately 40 miles northwest of the coastal nuclear power plant on the brink of meltdown.
Save the landslide, this area — about 44 miles south of the devastation in Sendai — did not appear to sustain widespread damage.
Most gas stations along Route 4 and in the surrounding area were closed and posted signs in Japanese saying it was unclear when more fuel would be available. The few gas stations that were open Monday were rationing fuel sales, limiting purchases to about seven liters.
One motorist said he had been waiting for hours just before an attendant ran into the road flashing a sign that said the gas station was dry.
Lines for food and supplies in nearby Nihonmatsu began snaking out of the stores shortly after they opened early Monday morning.
A group of journalists from the China Times that stopped at the scene of the landslide were traveling toward the destroyed city of Sendai in a taxi they rented in Koriyama.
The cab ran on liquefied petroleum gas, or LPG, a petroleum alternative, said the driver, adding that he was not worried about having to refuel before Sendai.
---
---
---
---