Korean War vets find happiness, new life on the peninsula decades later
---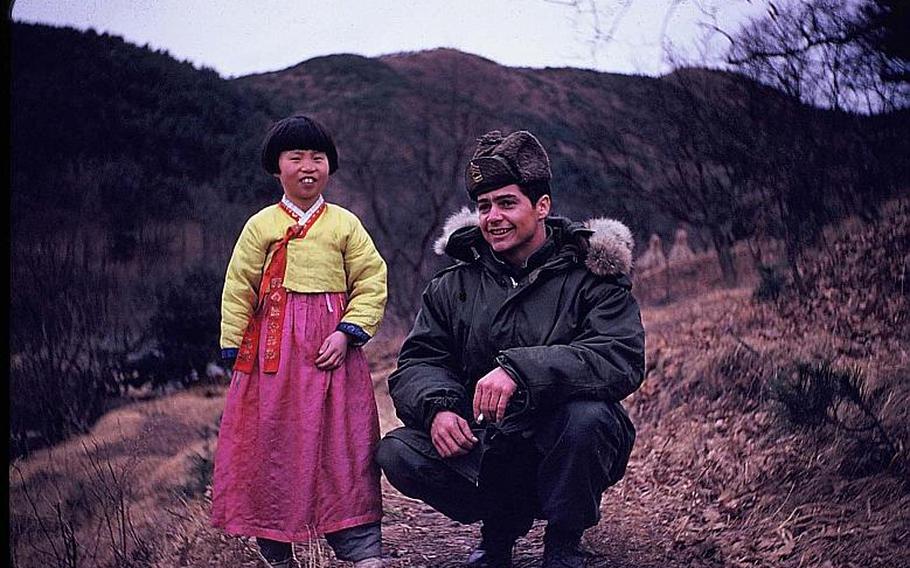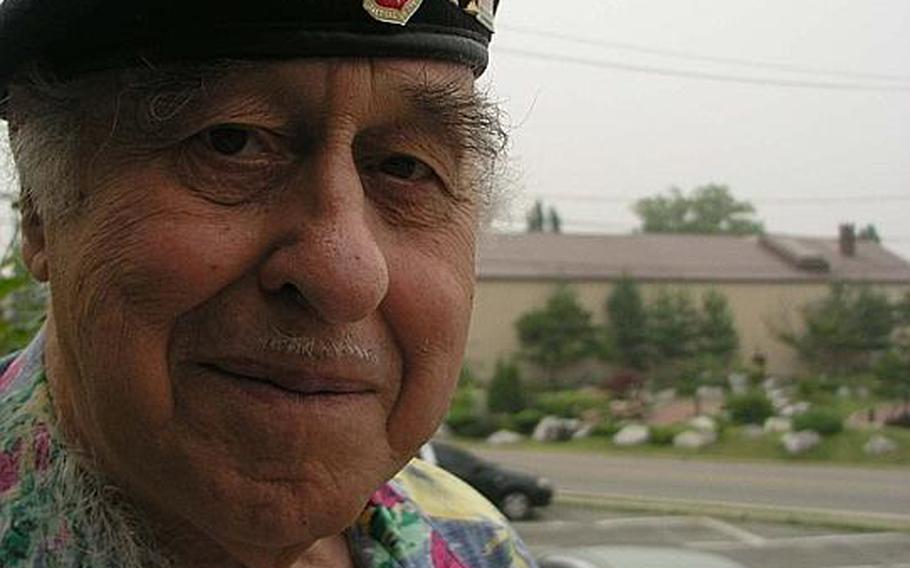 PYEONGTAEK, South Korea — Korea could have been the place that killed them during the war that started 60 years ago this week. Instead, it has become a country that's given them renewed lives.
Curley B. Knepp, 76, was an Army infantryman. James M. Jackson, 82, served with Marine aviation units. Both were sure of one thing after their Korea service: They never wanted to see the peninsula again.
But after retiring from the military, both returned to find a Korea far different than the ravaged nation they knew. And having lost ties that rooted them to the States, both decided to make a new start.
Typically, there have been two reasons why Korean War and other military veterans return to Korea and stay, said Keith Michael, a retired Air Force lieutenant colonel who is now adjutant at Veterans of Foreign Wars Post 10216 in Pyeongtaek.
One is job opportunities, usually at U.S. military installations as contractors or Defense Department employees, Michael said. The other is an "affinity" for Korea, its culture and people.
"And many, at least the ones that I know, married Korean spouses," said Michael, who married a Korean woman.
For Knepp, seeing a Korea he fought for become one of the world's leading economies also gives him a sense of satisfaction that sacrifices he and fellow soldiers made were worthwhile.
"When you look around and see the city of Seoul and the high rises, the skyscrapers, and the tremendous advance that they've made — then you know why you were here," Knepp said. "While I was here during the Korean War, this was an impoverished country. I never saw a city that had a standing building over three stories high in it. Didn't see many cities to begin with. And the ones we did weren't much of a city anymore."
Born and raised in Pennsylvania coal mining country, Knepp arrived in Korea at age 18 in February 1952, soon seeing action with the 5th Regimental Combat Team in such costly battles as the Punchbowl. He volunteered for a second tour the following year and was in heavy action with the 15th Infantry Regiment against Chinese forces trying to break through allied lines in the Kumsong River Valley in the latter days of the war.
Still in the military in the post-war years, he returned to Korea for a third tour from 1967-1969. By the end of that tour, he was more than ready to leave a country that was still recovering from the war and was far from the global economic success story it's since become.
"I said, 'I am never coming back,'" Knepp said.
In 1987, retired from active duty and working as a civilian auditor at Pease Air Force Base in New Hampshire, he saw a job opening for a similar position at Osan Air Base in South Korea. He grabbed it.
"I never had a real home in the United States," said Knepp. "After I left home, my brother owned the farm I lived on and my parents died. My brother sold the farm and he eventually died. I just had no place to go back to."
His first marriage also was falling apart and ultimately ended in divorce, he said.
Knepp now lives in Pyeongtaek, about eight miles south of Osan, with the Korean woman he married in 1994.
Jackson, born in North Bend, Ore., was assigned to Marine aviation units, loading bombs and rockets on F4U Corsairs that flew close air support and other missions against communist forces in the Seoul area and elsewhere on the peninsula.
After the war, Jackson too wanted no more of Korea. No more of its frigid winters. No more homeless, unwashed refugees. No more wartime stench and squalor.
"I hated the place," he said. "I swore I'd never return here."
But years later he was open to new possibilities. By then he'd left the Marines for the Air Force until retiring in 1975, had enrolled in college and, like Knepp, divorced.
During a school break, he traveled to Asia in 1976 and decided on a quick stop in South Korea at the suggestion of an Air Force acquaintance. He soon found himself in a relationship with a Korean woman, and eventually decided to settle here. He resumed study at the University of Maryland branch in South Korea and graduated in 1981 with a bachelor's degree in Asian studies and international politics.
For the next 20 years, he taught basic high-school subjects to soldiers on the peninsula, most of that time under contract with Central Texas College. He lives in the Anjung-ri section of Pyeongtaek, near Camp Humphreys.
In later years, Jackson concluded that because he'd been in his early 20s and lacked mature and compassionate perspective during the war, he'd been too harsh in his views of Korea and its people.
"I always remember that," said Jackson. "Because [since returning] that's one of the most impressive things I've found here. The people. That's why I live here. The people. I love 'em."
Like many expats who found comfort and security in a country that six decades ago had neither, Knepp knows North Korea still poses a threat but he takes it in stride.
"North Korea, you know, they're always threatening," said Knepp. "They threaten to make South Korea into a 'sea of fire' and threaten to rain havoc on the nation. But personally, I'm not worried one little bit, because I don't think they've got enough gasoline up there to run their automobiles with, let alone the aircraft needed to wage war.
"Yeah, initially it would be pretty bad if they want to start something," Knepp continued. "But I think it would take more of a madman than the guy they've got running the country up there right now. … He'd have to really have a death wish for his country to start anything."
---
---
---
---