Korea to replace some barbed wire fence after residents complain it's ugly
by
Yoo Kyong Chang Ashley Rowland
April 28, 2015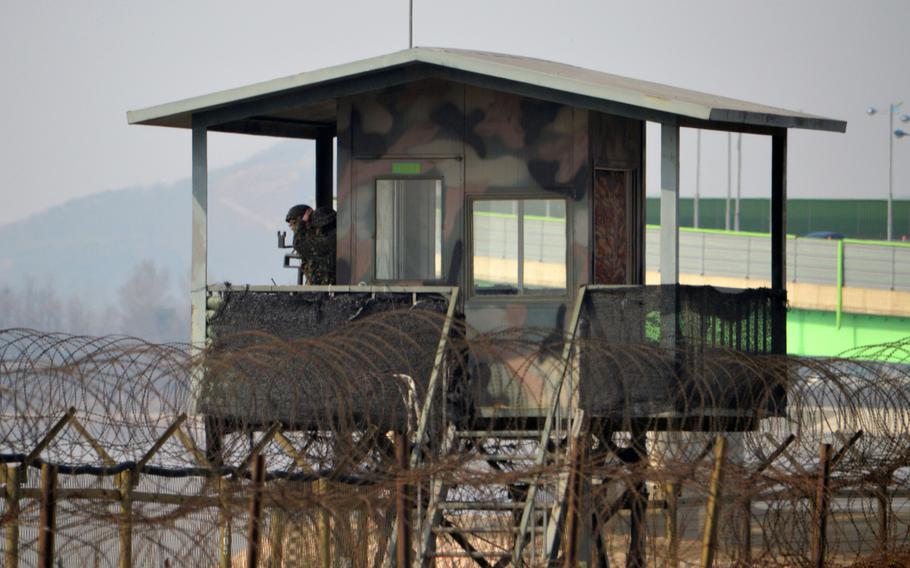 SEOUL, South Korea — South Korean officials say they will replace portions of a 16.4-mile stretch of barbed wire along the northeast coast with electronic surveillance equipment after residents complained the fence is ugly.
The barbed wire was meant to protect the coast against sea infiltration by countries such as North Korea, a Ministry of National Defense spokesman said Tuesday on customary condition of anonymity.
The fence will be removed in 41 areas in Gangwon province, which borders North Korea, in the first half of 2015, according to the ministry. North Korean subs were discovered along that stretch of coastline in the 1990s near the cities of Sokcho and Donghae.
The MND spokesman said officials are not concerned about reduced security because the unmanned surveillance equipment has already been tested. He would not comment on whether removing the fence would affect South Korean troop levels along the eastern coast.
The MND and military units will soon begin a field survey to identify specific locations where surveillance equipment will replace the barbed wire fences, according to an MND statement.
Local officials have complained for years that the barbed wire fence detracted from the beauty of the region, hurt the local economy and even drove away tourists, the statement said.
---
---
---