Kerry visiting 4 countries in Asia, Mideast this week
---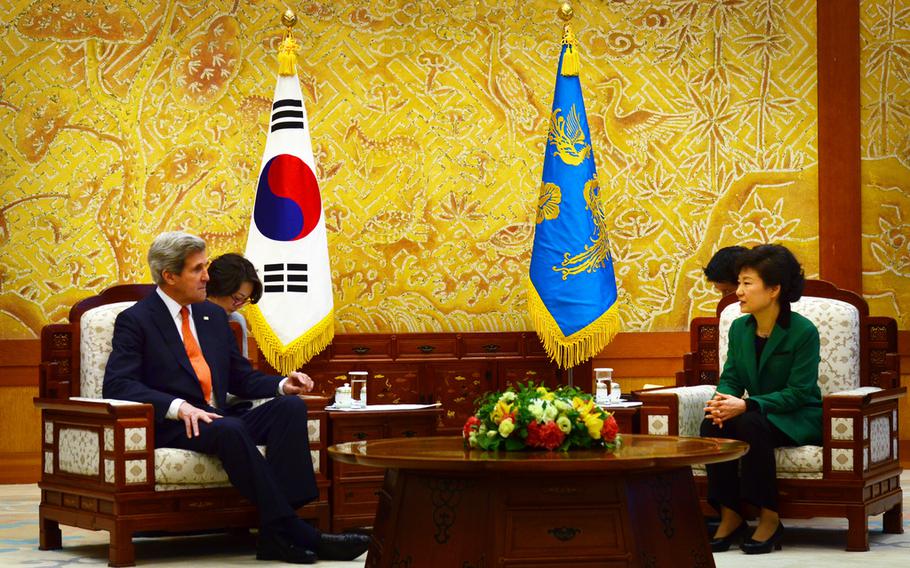 SEOUL — Secretary of State John Kerry will visit Seoul this week as part of a four-stop tour through Asia and the Middle East.
In South Korea, Kerry will meet with senior government officials to "discuss ways to expand our cooperation on regional and global issues, and continue our close coordination with the ROK on North Korea," a State Department statement said.
The top U.S. diplomat will also visit Beijing, Jakarta and Abu Dhabi during his Feb. 13-18 trip. Kerry will arrive in South Korea Thursday afternoon and depart Friday morning, according to the Seoul Foreign Correspondents' Club. The dates of other stops have not been announced.
According to the State Department, Kerry will also discuss North Korea during his visit to China, as well as bilateral cooperation on climate change and clean energy. He also will emphasize that the U.S. welcomes China's rise and wants a "positive, cooperative, comprehensive relationship" with Beijing, the statement said.
China, which is embroiled in a number of island territorial disputes with other Asian countries, has come under international criticism for declaring an air defense identification zone over islands in the East China Sea late last year. The U.S., South Korea and Japan have refused to recognize the zone and have flown military aircraft through it without permission from Beijing.
Kerry will discuss issues including climate change, democracy and human rights with Indonesian officials, and address a "range" of unspecified bilateral and regional issues with leaders of the United Arab Emirates.
---
---
---
---