GALLERY
Kadena welcomes 13,000 runners for Okinawa Marathon
By
Lisa Tourtelot tourtelot.lisa@stripes.com
February 20, 2014
---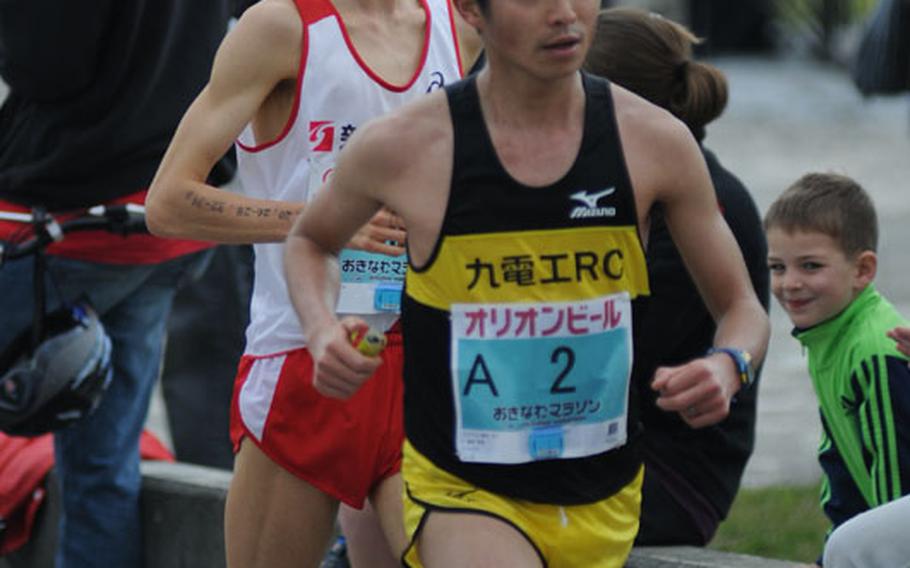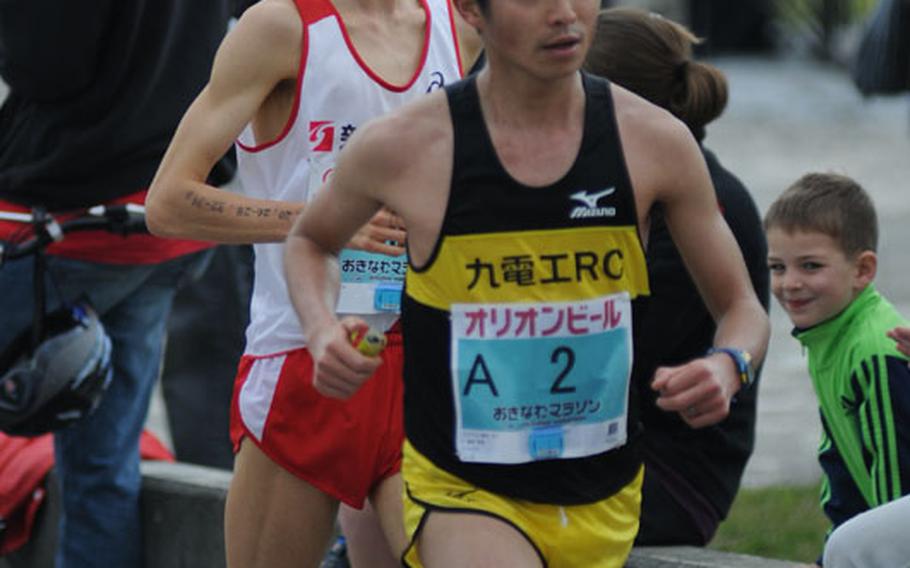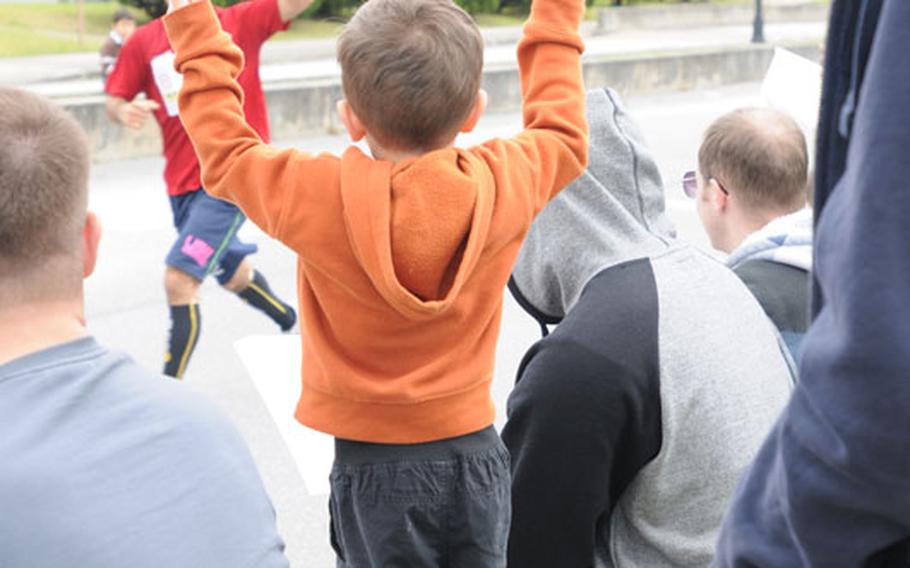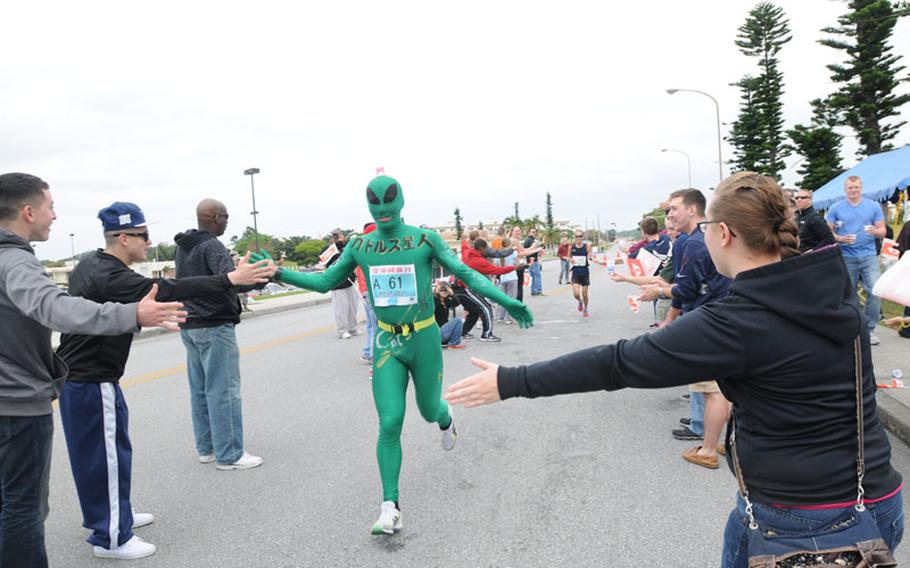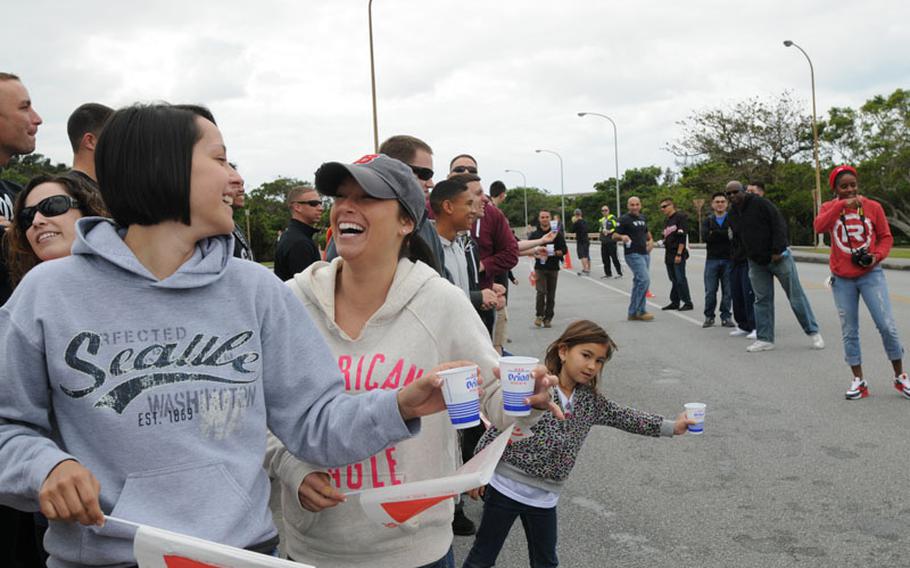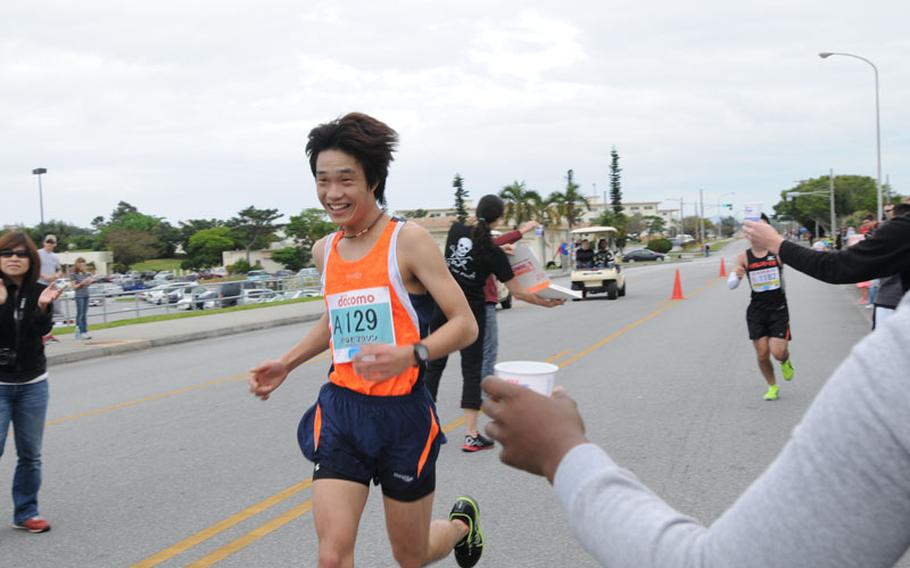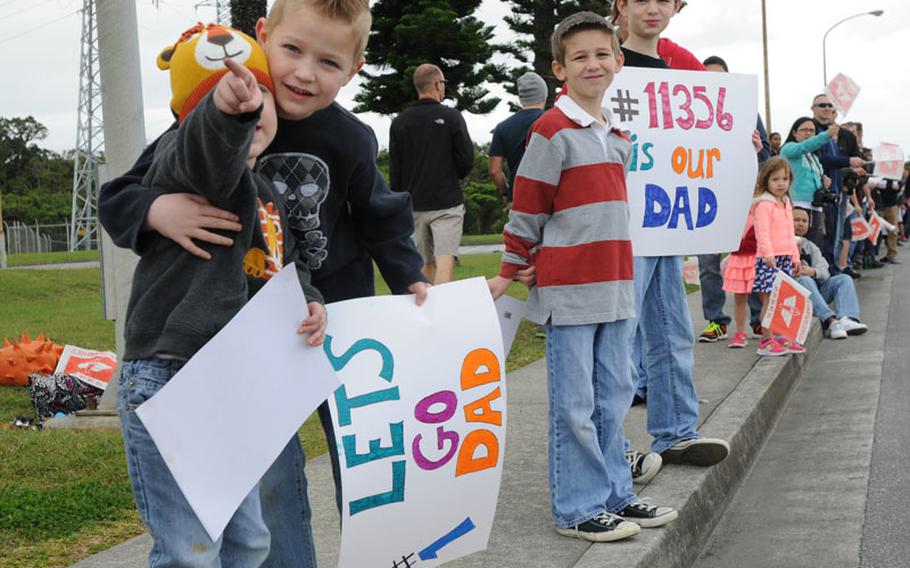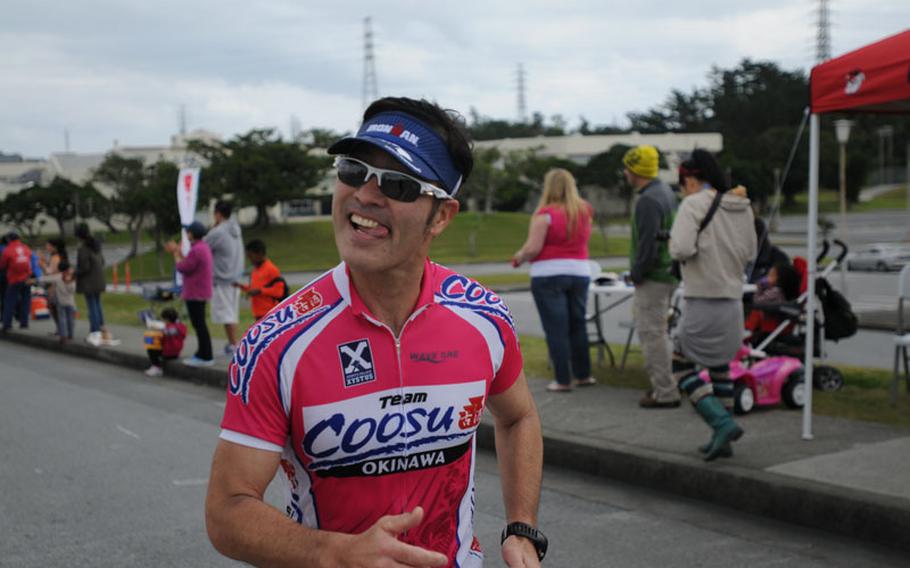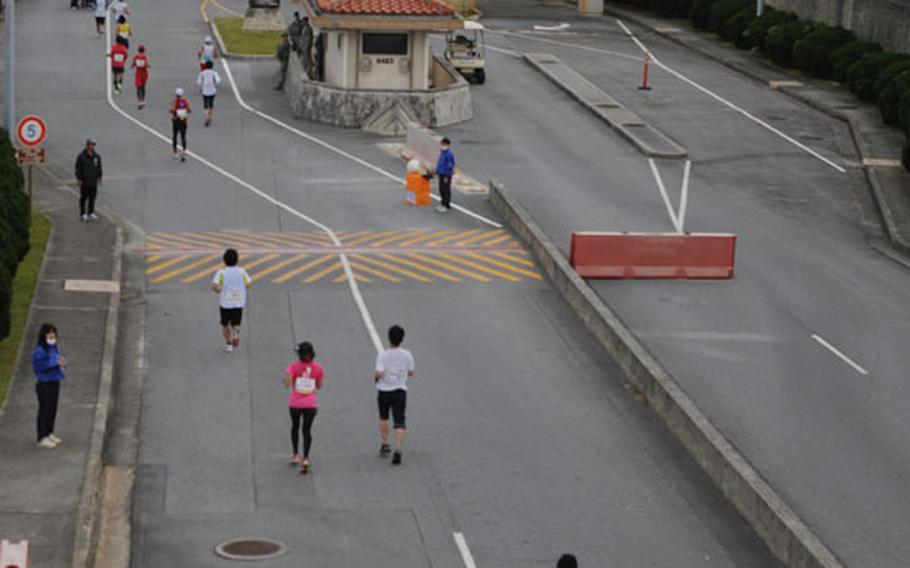 KADENA AIR BASE, Okinawa — Kadena Air Base opened its gates recently for 13,000 runners participating in the 22nd Annual Okinawa Marathon.
The course snaked around the island, including a stretch through the base. Almost 450 volunteers turned out Sunday on Kadena to man water and snack stations for the weary runners, who included Okinawans, Japanese mainlanders and American servicemembers, family members and other SOFA personnel.
"It's a good opportunity to get involved with the local community," said U.S. Air Force Staff Sgt. Jonathan Doerr, a fuels specialist with the 18th Logistics Readiness Squadron, who spent the day ensuring water cups stayed full and ready for every runner coming by his station on Kadena.
The marathon is meant to encourage fitness throughout Okinawa, as well as promote international cultural exchange.
The race began and ended at the Okinawa Prefectural Comprehensive Park. Takoro Nakanishi, of Fukuoka prefecture, crossed the finish line first with a time of 2 hours, 26 minutes and 12 seconds.
---
---
---
---