Kadena calls out Okinawa media for portraying US military in 'negative light' after robbery
by
Aya Ichihashi Matthew M. Burke
June 19, 2020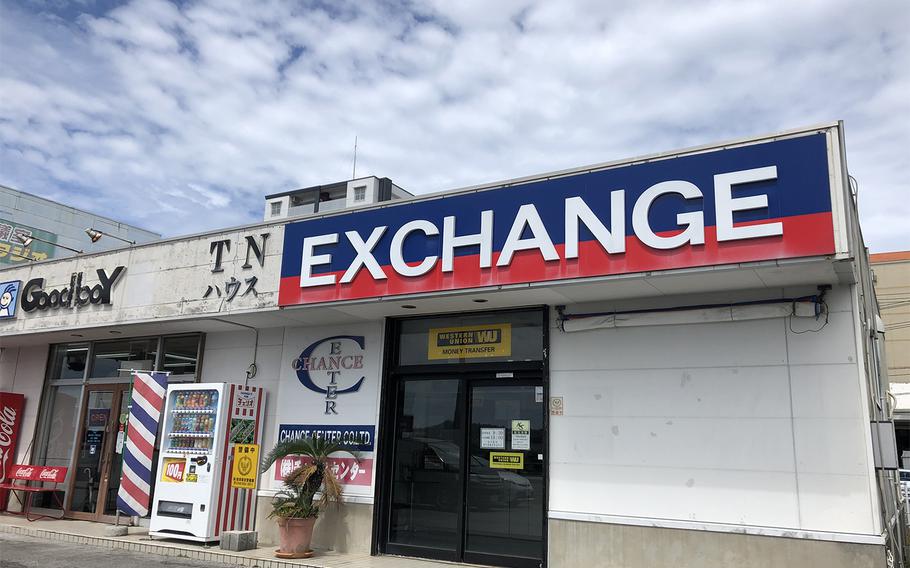 CAMP FOSTER, Okinawa — The Air Force on Okinawa has pushed back against local media outlets it says attempted to paint the island's U.S. military community "in a negative light."
The news reports concern a soldier and a civilian, both from the U.S. and who worked at Kadena Air Base, awaiting trial in an Okinawa court for the alleged robbery of a currency exchange store near Camp Foster.
The 18th Wing at Kadena, commanded by Air Force Brig. Gen. Joel Carey, issued a statement Thursday that provided "clarification" on those reports, which were not specified.
A spokesman for Okinawa prefecture said some local media reported that Carey refused to go to the prefectural government offices and apologize for the robbery.
The 18th Wing did not respond to requests Friday from Stars and Stripes to identify those news reports or comment further.
However, the Ryukyu Shimpo, an Okinawa newspaper, reported June 14 that Carey "did not apologize for the incident." It also reported that U.S. officials "turned down" requests to visit the prefectural government offices.
The Okinawa prefecture spokesman dismissed those reports as inaccurate. He said Thursday that prefectural officials had instead agreed to meet Carey at the base because of scheduling conflicts. Government spokespeople in Japan customarily speak on condition of anonymity as a condition of their employment.
"We don't recall anything unusual that happened during the meeting with the Kadena commander," the spokesman said Thursday evening. "Brig. Gen. Carey said this incident was regretful to happen. He used the word regretful, not sorry … I am not sure why the local press released negative reports like the U.S. refused to apologize."
The 18th Wing statement from its public affairs office acknowledged the meeting but provided no details.
"Again, [the robbery] was extremely regrettable and disappointing and all leaders within Kadena Air Base recognize this," the statement said.
"Unfortunately, there are several in the local media who wish to paint the U.S. military on Okinawa in a negative light regardless of what the facts may be," it continued. "But regardless, we will continue to work with our local neighbors and Okinawan leadership in a dialogue founded on truth and transparency as we all strive to improve our relationship and our local community."
The prefectural spokesman said the U.S. military satisfactorily cooperated in the robbery case. The spokesman said that sometimes their words are taken out of context or twisted by local media.
"The local newspapers have their own views and stances on the issues, and they choose the words in their reports however they'd like," the prefectural spokesman said Friday. "Sometimes, it is not what we meant to say. We never direct the newspaper reporters to say [negative things]."
burke.matt@stripes.com Twitter: @MatthewMBurke1
ichihashi.aya@stripes.com Twitter: @AyaIchihashi