Kadena airman suspected in after-curfew assault on Okinawa teen
by
Chiyomi Sumida Matthew M. Burke
November 2, 2012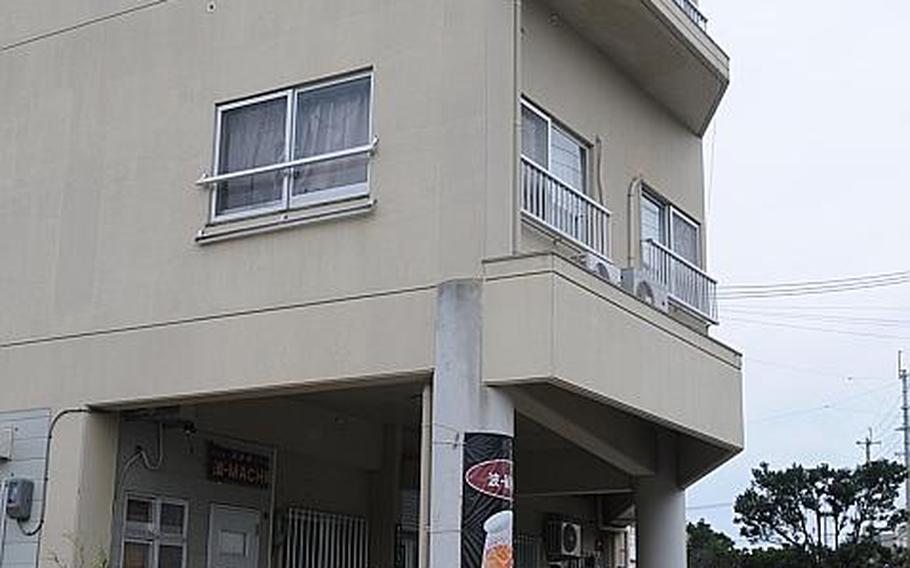 SASEBO NAVAL BASE, Japan — Japanese police and U.S. military officials are investigating whether an Okinawa-based American airman broke into a Japanese apartment and assaulted a sleeping teen in an alcohol-fueled frenzy Friday morning.
The incident occurred just after midnight, past the military curfew established following an alleged rape on Okinawa by two U.S. sailors last month. Japan's Foreign Ministry said the government had lodged a formal complaint with U.S. Ambassador John Roos after the latest incident.
Police were called to a Yomitan Village pub to deal with an American who had become "rowdy and uncontrollable" after a number of drinks, according to an Okinawa prefectural police spokesman.
Police arrived to find an injured U.S. airman from Kadena Air Base who had allegedly fallen from the third floor, an 18th Wing spokeswoman said in a statement.
Police were told that just before their arrival, a white male allegedly entered an unlocked third-floor apartment in the building that housed the bar, punched a sleeping 13-year-old boy in the face and kicked over a television. Residents told police the intruder then fell from the third floor. There are conflicting reports about whether he fell from the window or a balcony.
The bar owner identified the injured airman as the person who caused the pub disturbance, police said. A U.S. military ID card was found nearby and the airman was taken to a U.S. military medical facility for possible broken bones and internal injuries, the Air Force said. No charges were immediately filed, and police declined to identify the airman.
"It is extremely regrettable when an alleged incident like this occurs," 18th Wing Vice Commander Col. Brian McDaniel said in a statement to Stars and Stripes. "We are fully cooperating with Okinawan authorities on this investigation to ensure justice is served."
Pentagon spokesman George Little called the reported incident "deeply regrettable" on Friday. "I was quite frankly unhappy when I heard about it and I can assure you that the Secretary of Defense was also," he said. "We expect the highest standards of conduct for our servicemembers."
Vice Minister of Foreign Affairs Shuji Kira summoned U.S. Ambassador John Roos to condemn the incident in the formal complaint, urging tighter discipline for servicemembers and requesting more preventive measures. Roos pledged full cooperation.
"It's an understatement to say I'm very upset," Roos said in a statement. "It is incredibly unfortunate that the purported actions of a few reflect badly on thousands of young men and women here in Japan, away from their homes, that are here for the defense of Japan ­­— and that serve so ably in maintaining peace and security in this region of the world that is so important to all of us."
Minister of Foreign Affairs Koichiro Gemba called the incident "outrageous," according to a ministry spokesperson.
"If it is true as has been reported, I want to say give me a break," Okinawa Gov. Hirokazu Nakaima, who has been critical of the U.S. military presence on the island, was quoted by his spokesman as saying.
This is the latest in a string of incidents that have inflamed the Japanese people, who continue to protest the presence of U.S. troops on the island. Last month's alleged rape was followed by an apology and an 11 p.m.-5 a.m. curfew set by the commander of U.S Forces in Japan. In August, a Marine on Okinawa was arrested for an alleged sexual assault.
burkem@pstripes.osd.milsumidac@pstripes.osd.mil