Japanese, U.S. troops to train each other in hand-to-hand combat
by
Seth Robson
December 28, 2011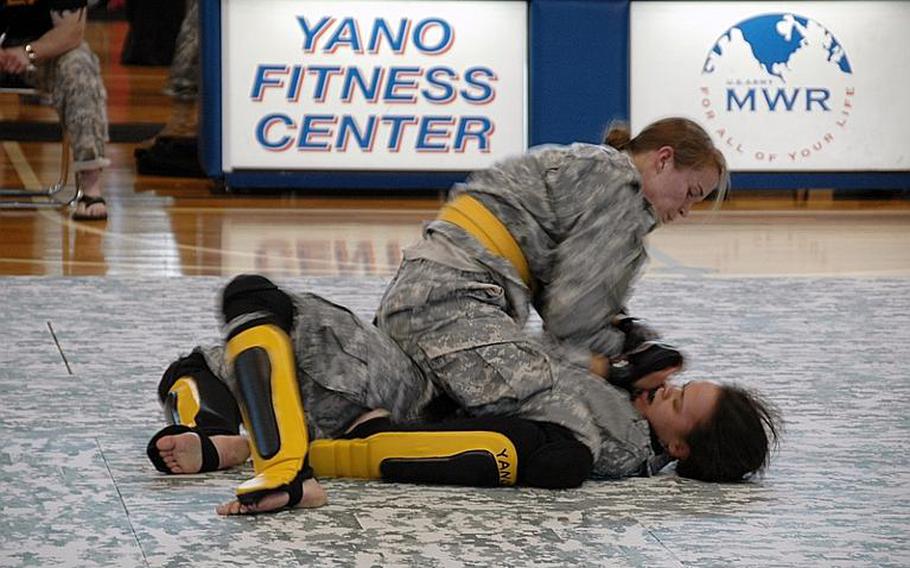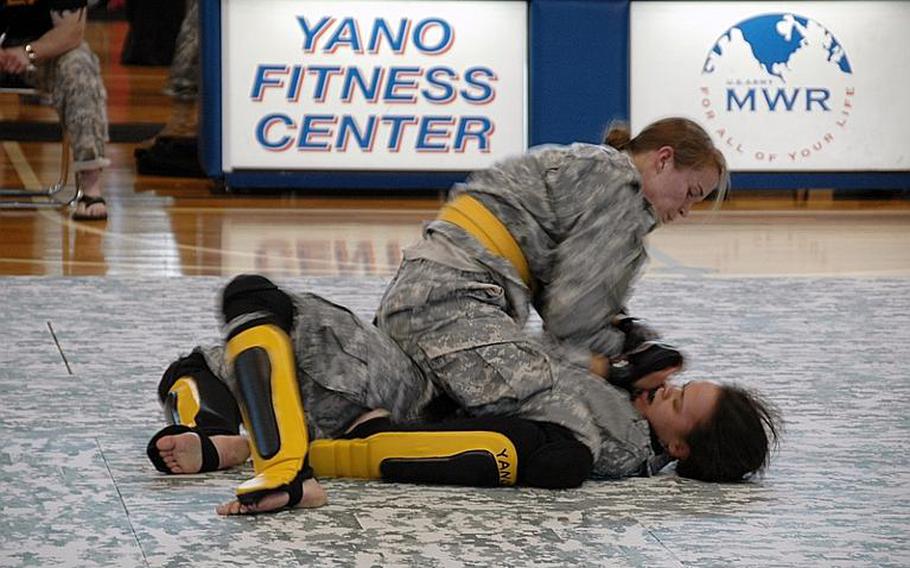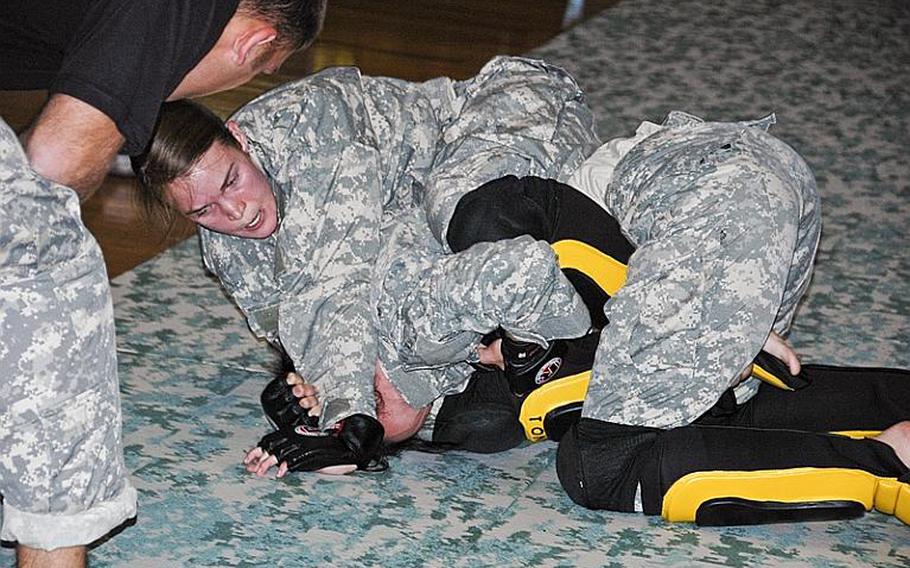 CAMP ZAMA, Japan — Martial arts such as judo, jujitsu, kendo and karate are modern vestiges of Japan's centuries-old warrior tradition.
Now soldiers stationed in Japan who master U.S. Army Combatives — a hand-to-hand combat system that borrows many of its techniques from Japanese martial arts — will have the chance to study at the Japan Self-Defense Force Physical Training School as part a new initiative between the JSDF and U.S. Army.
The opportunity came about when Maj. Gen. Makato Hatanaka, commandant of the Japanese school, observed a U.S. Army Combatives class in October and liked what he saw, according to Camp Zama-based instructor Leonardo Munoz.
Hatanaka and U.S. Army Japan commander Maj. Gen. Michael Harrison later agreed that senior U.S. Combatives instructors will train at the Japanese school, while Japanese troops will learn Combatives at Camp Zama, Munoz said. The first exchange is slated for February, he said.
"When I think of Japanese culture, I think of martial arts," said Capt. Joseph Proctor, 33, a Level IV Army Combatives instructor at Camp Zama. "Any opportunity to train with a Japanese master would be something to take back and really be proud of. It's something you'd tell your grandkids about."
Martial arts such as judo and jujitsu had their origin in the Samurai's Bushido code — the way of the warrior, Proctor said.
U.S. personnel don't know much about the Japanese military's hand-to-hand combat techniques but they are keen to learn, Proctor said.
"We work closely together here in Japan," he said. "In a combat situation where there is close-quarters fighting, it would be good to have an understanding of their capabilities and vice versa."
Proctor said he's interested to learn about Japanese rules of engagement, which would dictate situations in which they could escalate force and use lethal or nonlethal techniques.
"If (we are working together and) they expect us to immediately escalate to a technique and we are not familiar with it, we might be letting them down, he said.
---
---
---
---