Japanese students gain American work experience on Okinawa
---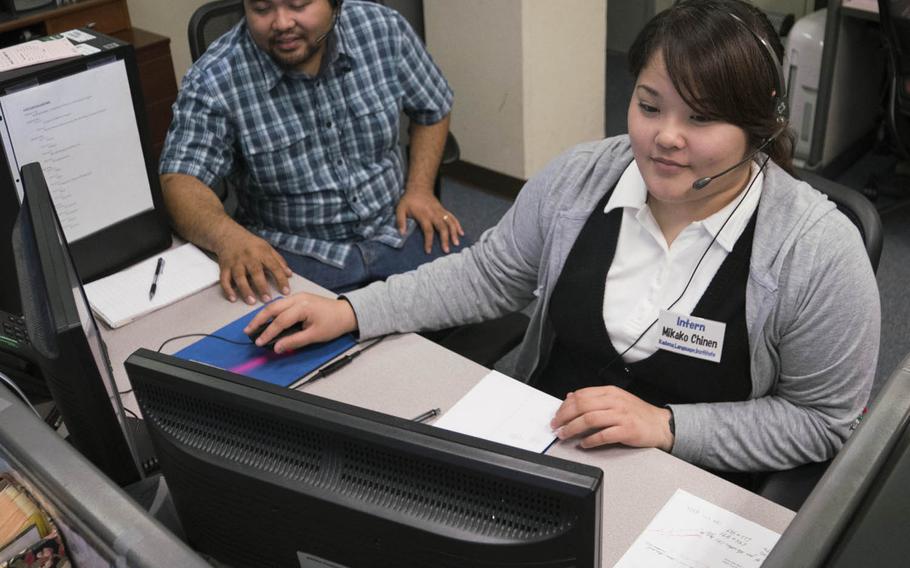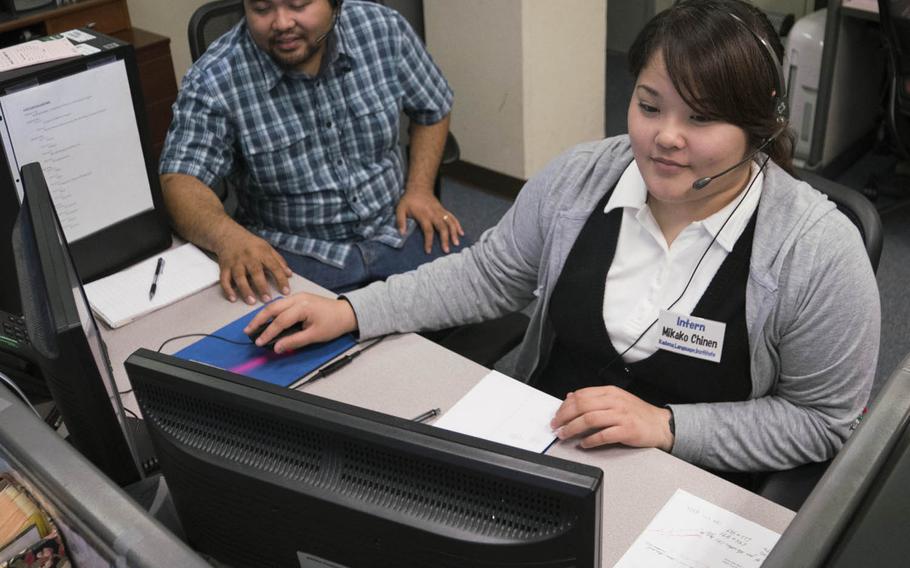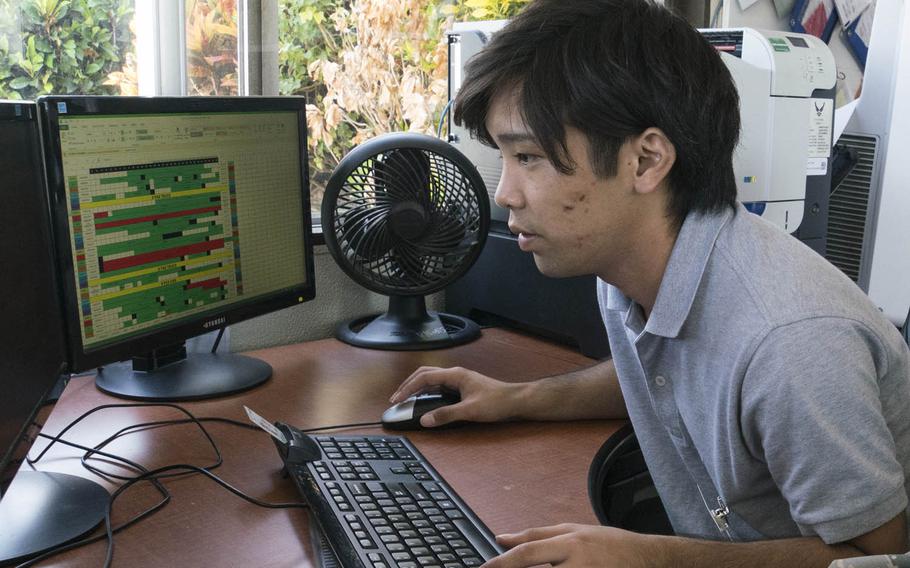 CAMP FOSTER, Okinawa — Twelve Japanese students from an Okinawan vocational school worked across Kadena Air Base to broaden their English skills, learn about American business and better prepare themselves for the workforce.
The four-week internship, which wrapped up its 17th year on Thursday, is for second-year Kadena Language Institute students, ages 18 to 25. Interns are assigned to various facilities, where they use English to perform typical customer-service tasks, such as greeting visitors at a front desk, answering phones and assisting around an office.
Mikako Chinen, an intern who worked as a telephone operator, said she was excited about the opportunity to work with Americans and use her newfound English skills.
"In school we do a lot of writing English but not so much speaking of the language," she said. "Here, I got to learn how to communicate with the language."
The program also gives the interns a chance to immerse themselves in American culture while interacting with Kadena's workers – civilians and servicemembers alike.
"I've learned a lot of things from military personnel," said Hideya Koja, who interned at the base's auto shop. "It was difficult, but my English has improved. I will work as a public employee and these skills will help."
Chinen said she was anxious about her job, but her co-workers helped out and eased her concerns.
"I'm glad I get to work here because my co-workers are very kind to me and helped me learn English," she said. "I think nowadays if we work anywhere we have to use language, so I think I need to speak English."
The program's main purpose is to build partnerships, said Sayaka Kawatake, an 18th Wing Public Affairs community relations specialist. "We've been doing this for nearly two decades," she said. "It's one of our major community outreaches and we are excited to continue with these efforts."
---
---
---
---