Japanese Red Cross experts visit Misawa for CPR training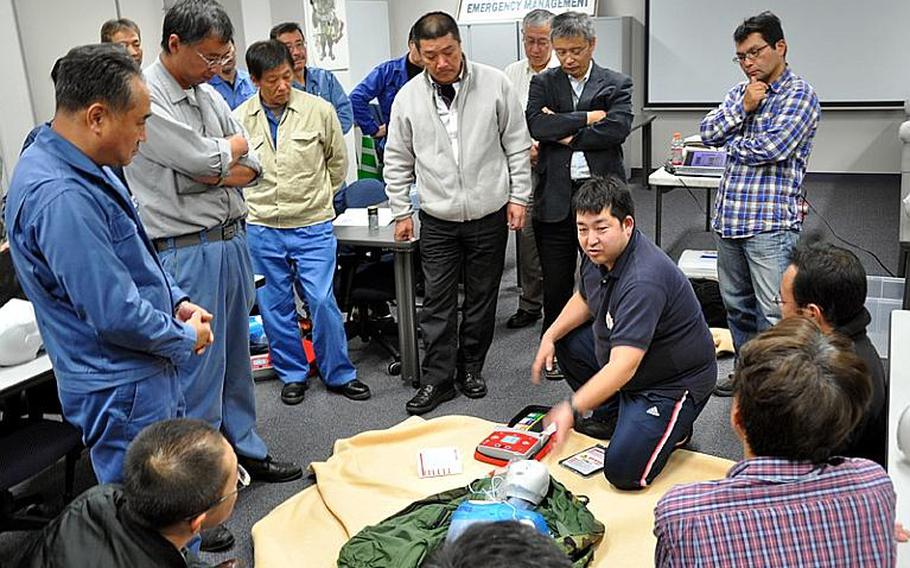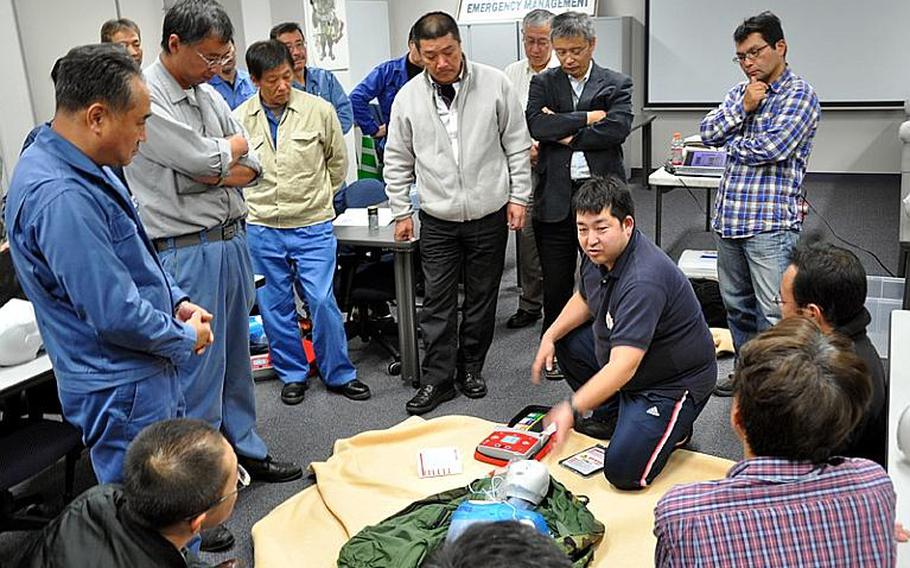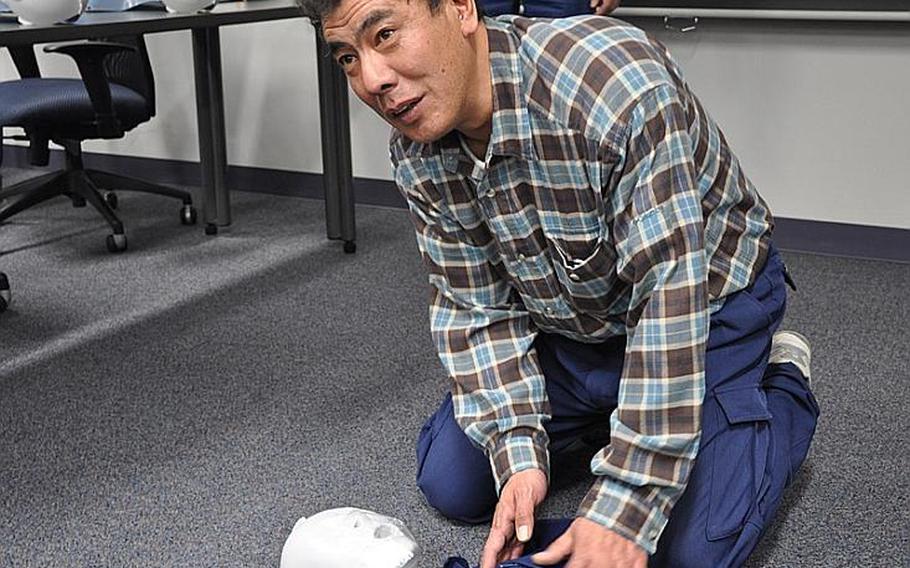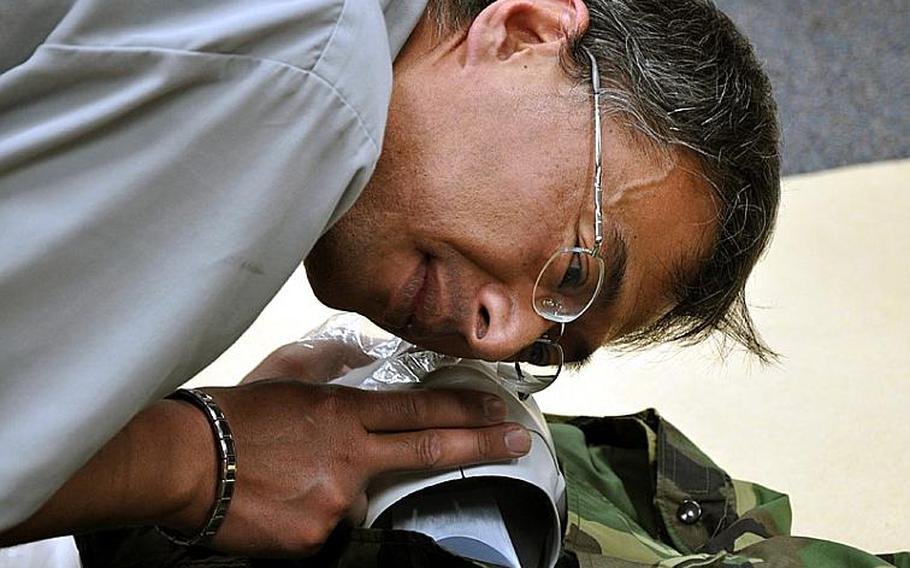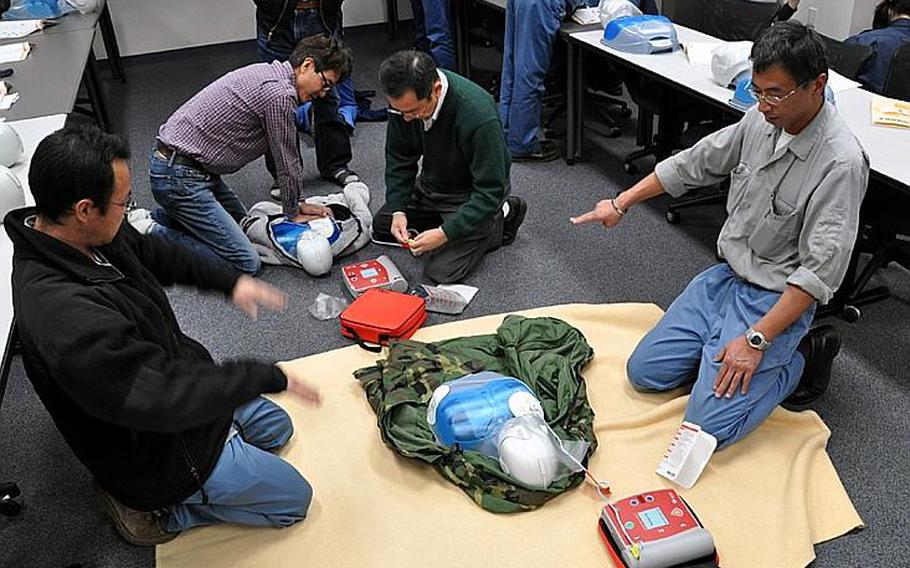 MISAWA AIR BASE, Japan — Members of the Japanese Red Cross Society visited the base Tuesday and provided training for about 60 Japanese who work with the U.S. military.
Michael Patton, station manager for the base's American Red Cross, said his organization coordinated the training for the 35th Civil Engineer Squadron employees. By asking the Aomori branch of the Japanese Red Cross Society for assistance, the employees could learn CPR and use of an Automated External Defibrillator in their native language, he said.
Patton said the training is a requirement for the employees under Occupational Safety and Health Administration standards.
From staff reports