Japanese PM says Marines must stay on Okinawa
by
Chiyomi Sumida
December 17, 2010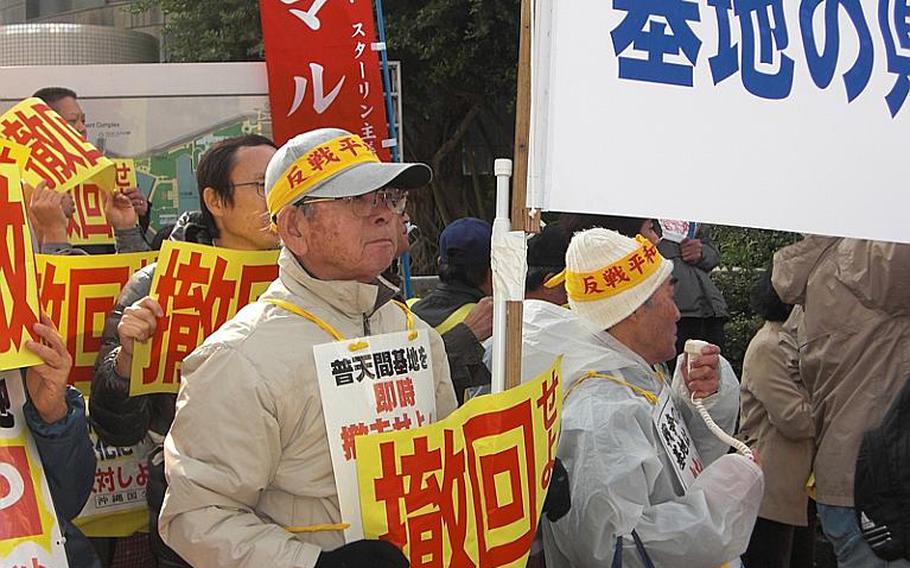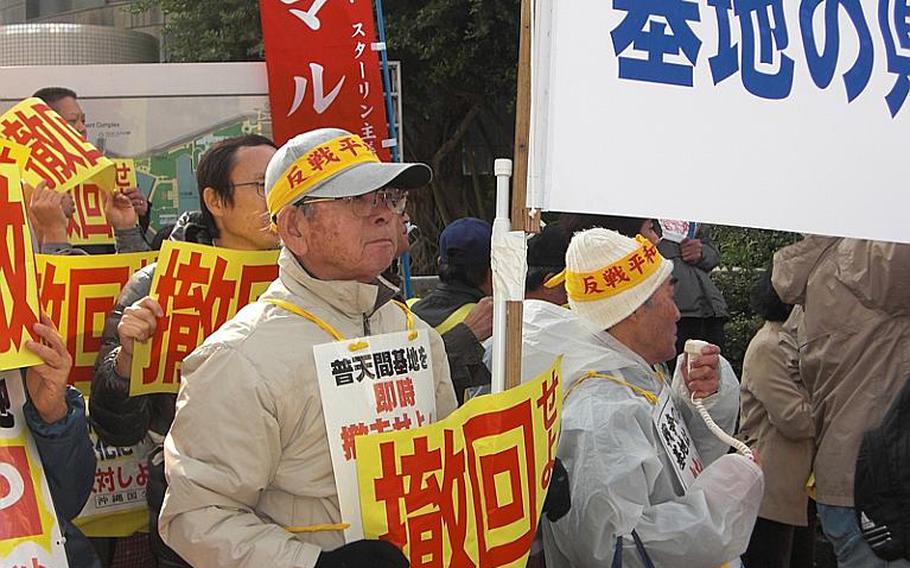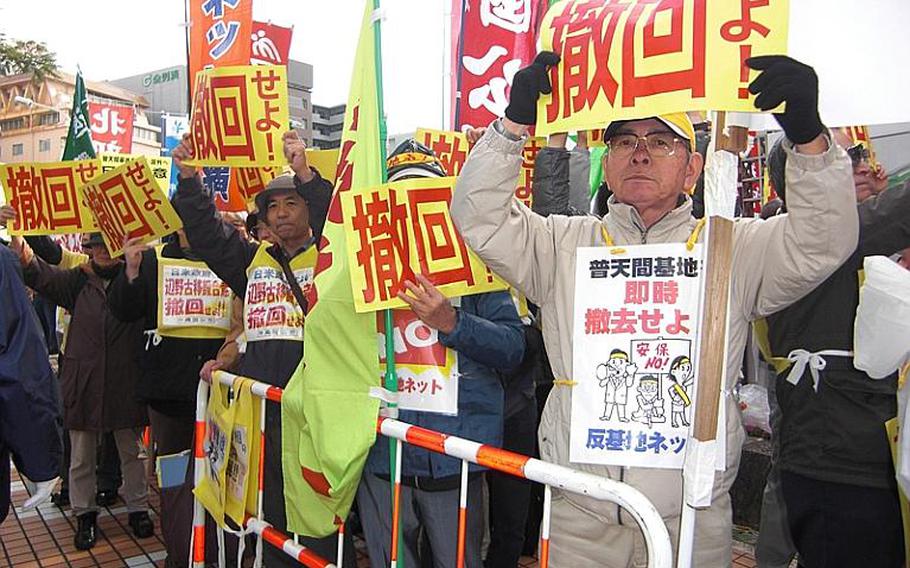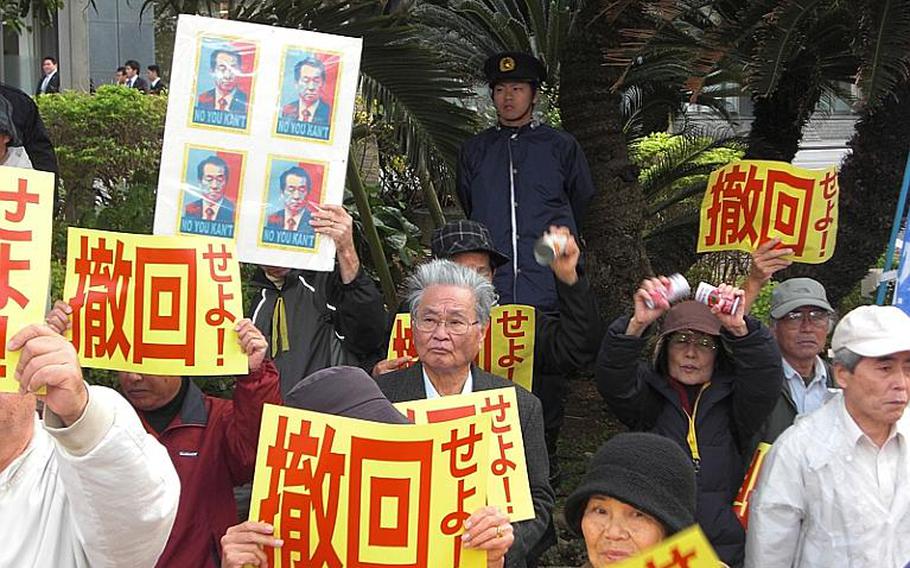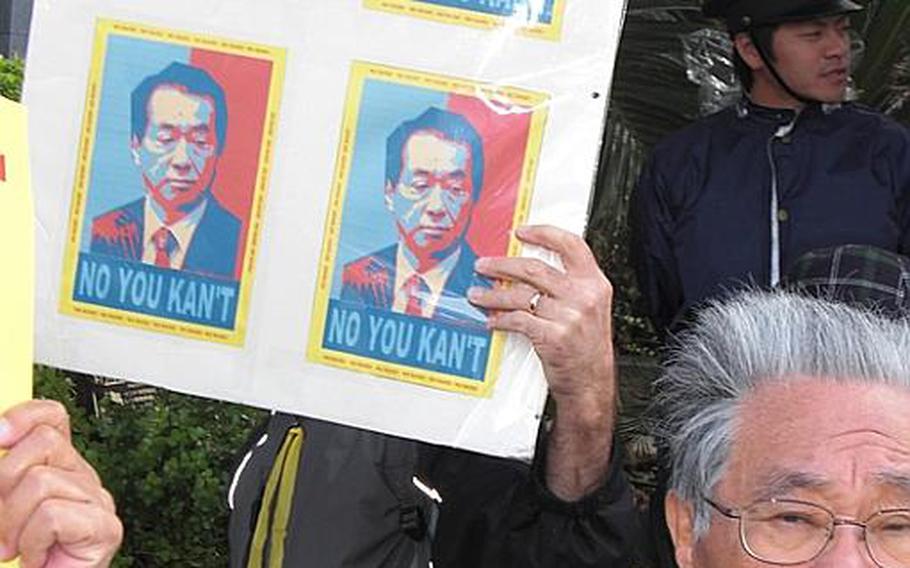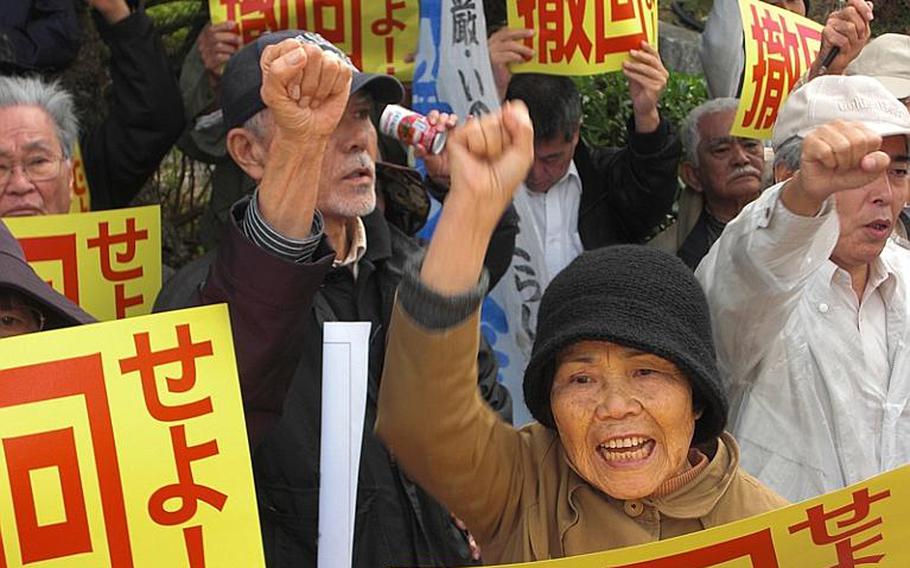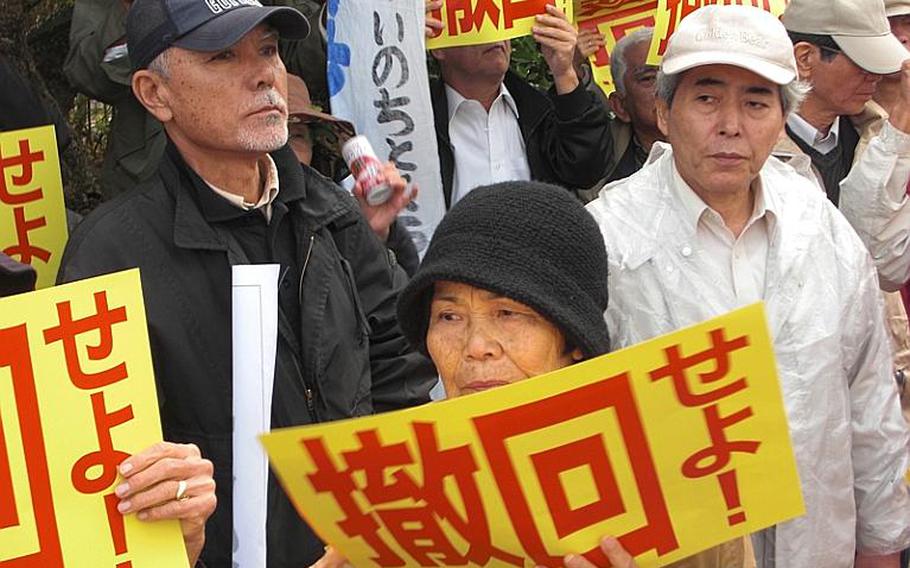 NAHA, Okinawa — Japanese Prime Minister Naoto Kan visited Okinawa on Friday to make one thing clear: U.S. Marine air operations must stay on the island.
"It is a better option, although it may not be the best one," Kan told Gov. Hirokazu Nakaima during a 20-minute meeting at the governor's office.
Nakaima – who was re-elected last month with a pledge to move Marine Corps Air Station Futenma out of Okinawa – again urged Kan to review a May bilateral agreement that called for the Marine base to be replaced with a new base and runway on Camp Schwab and a landfill in Oura Bay near Henoko in Nago. As the Okinawa governor, Nakaima has the power under Japan's Public Water Body Reclamation Law to block construction of the 1.1-mile runway planned for reclaimed land in Oura Bay.
Although Kan offered apologies for the burden Okinawa has shouldered with about 75 percent of facilities of U.S. forces in Japan locating on the island prefecture, he held firm on his stance.
"Under the present circumstances surrounding Japan, I ask people of Okinawa once again to think about the plan as a better option," he said, adding that the relocation would be followed by moving some 8,000 Marines to Guam and the closure of military bases located south of Kadena Air Base, including Futenma.
The Futenma relocation issue soured U.S.-Japan relations after Kan's predecessor, Yukio Hatoyama, promised Okinawa to move the operations out of Okinawa. He, however, stepped down in May after failing to fulfill the promise.
During Friday's meeting , Nakaima also asked Kan for the government's continued financial support for Okinawa's economic development.
Outside the prefectural government building, about 500 protesters chanted and held signs that read "drop (the Henoko plan.)"
"I am here today for my grandchildren. I will never let an airport be built in Henoko," said Hatsuko Yoshikawa of Ginowan. "Money won't last, but nature will and it is what we can save for our future generations."
"Okinawa has been long suppressed by the mainland and U.S. military," another protester, Toshiko Isagawa, said. "Enough is enough."