Japanese officials call on Marine Corps to curb drinking incidents on Okinawa
by
Aya Ichihashi Matthew M. Burke
December 16, 2020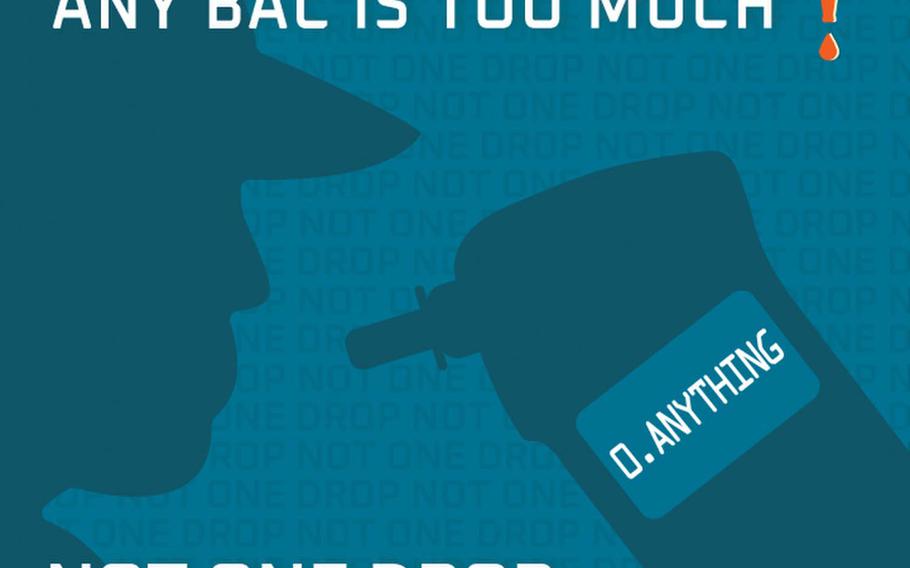 CAMP FOSTER, Okinawa — Local authorities on Okinawa turned to the Marine Corps this week to address a recurring problem: Marines and alcohol sometimes don't mix.
Japan sent representatives from national and prefectural offices to Camp Foster for an "unofficial opinion exchange" on Monday with Marine Corps Installations Pacific.
The subject was a recent spike in incidents, apparently fueled by booze, that ended with Marines under arrest. Not all alcohol-related incidents linked to the U.S. military on Okinawa involved Marines, but they account for their share.
In November, the Okinawa Times newspaper reported 10 incidents involving alcohol and U.S. service members. Half involved Marines, three involved airmen and two involved Army troops. Eight were cases of drunken driving.
"We recognize that alcohol-related misconduct is unacceptable, and our senior leadership is fully engaged and committed to reducing the incidence of alcohol-related incidents," Marine Col. Neil Owens, assistant chief of staff and director of government and external affairs for the installation command, was quoted as saying in a Marine Corps statement after the meeting.
However, Okinawan authorities have charged fewer Americans with drunken driving this year than last, so far, a prefectural spokesman told Stars and Stripes on Tuesday.
This year, 31 Americans were charged with DUI between January and November; 33 were charged during the same period last year, the spokesman said. Government spokespeople in Japan often speak on condition of anonymity.
That number varied from a low of 18 in 2017 to 38 in 2019, the spokesman said. An average 28 people affiliated with the U.S. military on Okinawa were charged each year with DUI between 2016 and 2019.
A "recent high number" of DUI cases spurred the Japan Ministry of Foreign Affairs, Okinawa office, to request the meeting with the Marines, the Okinawa Defense Bureau and the prefecture, the prefectural spokesman said
"It was good to have a chance to sit down at the table to discuss what Marines are doing to educate their Marines about the DUIs and to enlighten us," the spokesman said. "We continue to expect the Marine Corps to educate their Marines thoroughly and prevent further incidents."
The III Marine Expeditionary Force and Marine Corps Installations Pacific put their Alcohol Reduction Initiative into action recently, a "comprehensive and long-term" effort to identify and address factors that contribute to alcohol-related misconduct, according to the Marines' statement. They also said they have plans to curb alcohol abuse during the holidays.
"They must do their best not to worry the local community," a spokesman for the Okinawa Defense Bureau said Tuesday. "Japan and the U.S. will cooperate together to prevent future incidents."
While cases involving Marines drew recent attention, Japanese authorities expect to meet with the Air Force's 18th Wing at Kadena Air Base, too.
In November, three Air Force commanders at Kadena temporarily restricted their airmen's alcohol consumption, either barring it completely or requiring command-approval before a night on the town. Those orders followed an increase in alcohol-related incidents from specific units at the base.
Lt. Col. David Breuer of the 18th Aircraft Maintenance Squadron, for example, said his unit was responsible for 18 incidents tied to drinking in the past two years. Fifteen were perpetrated by senior airmen and below. Six were DUI offenses.
burke.matt@stripes.com Twitter: @MatthewMBurke1
ichihashi.aya@stripes.com Twitter: @AyaIchihashi