Japanese crowds check out a Global Hawk drone at Yokota's annual Friendship Festival
by
Seth Robson
September 16, 2019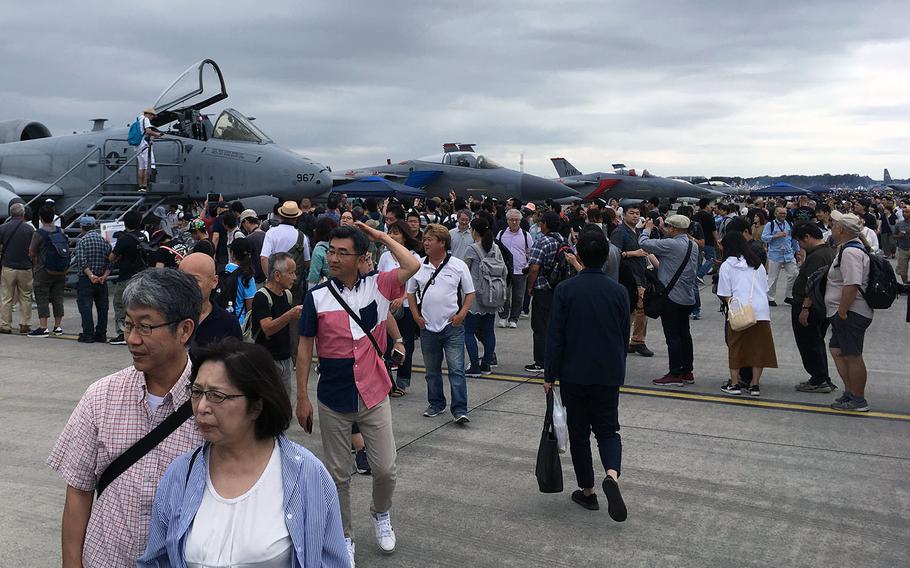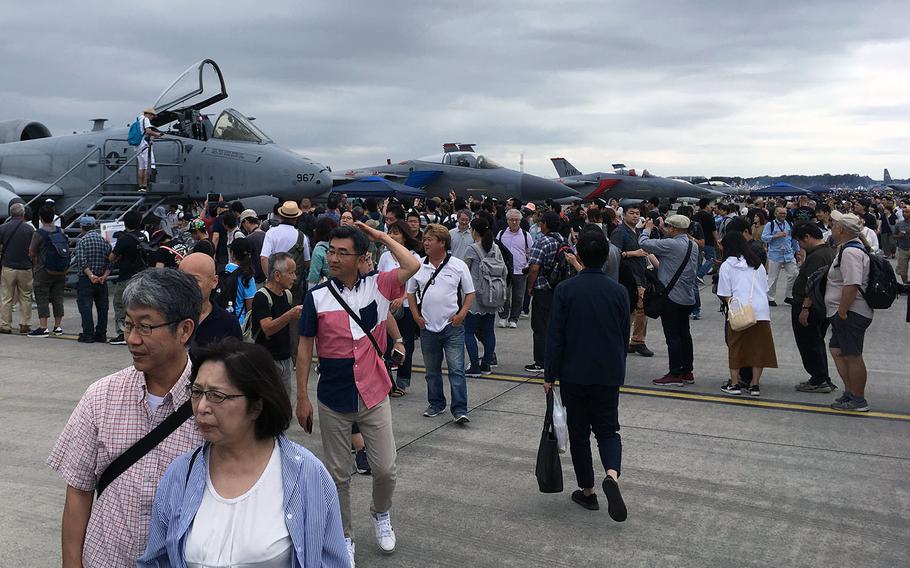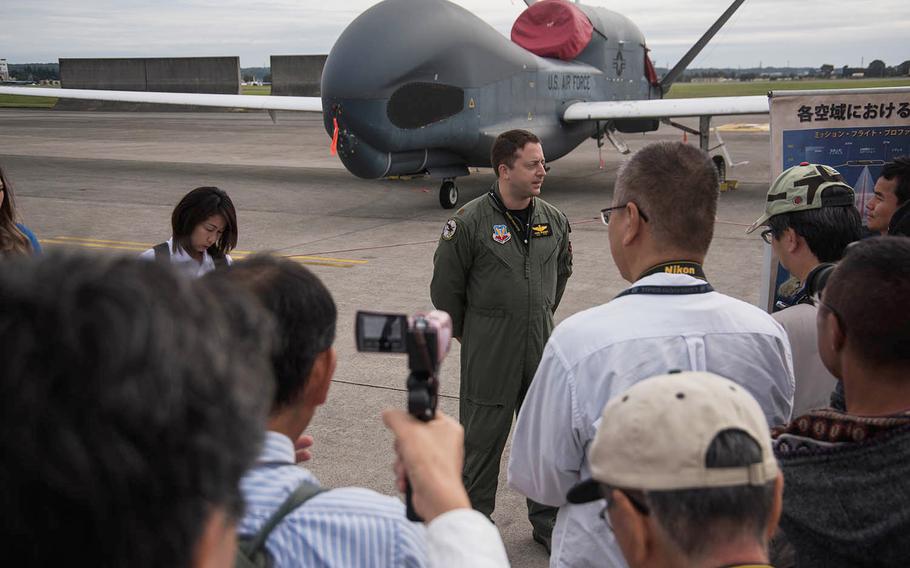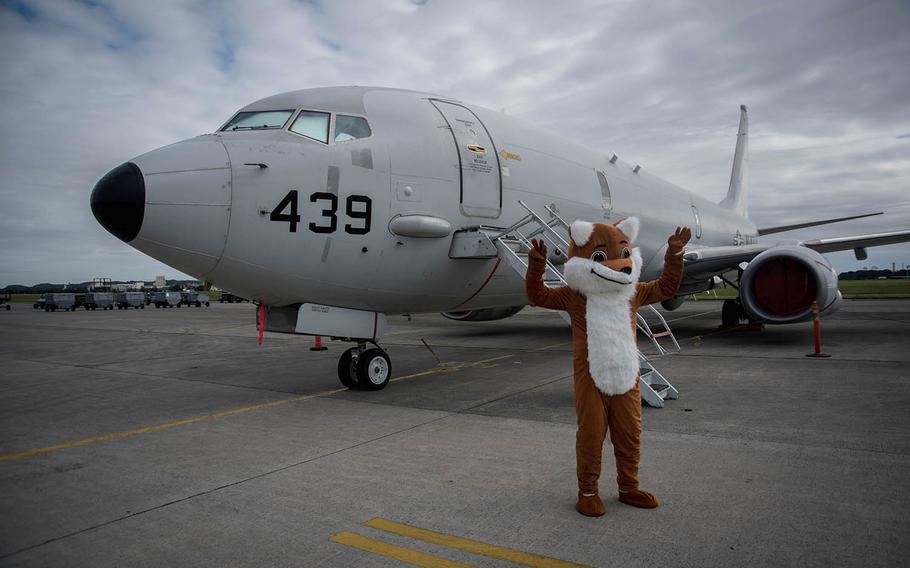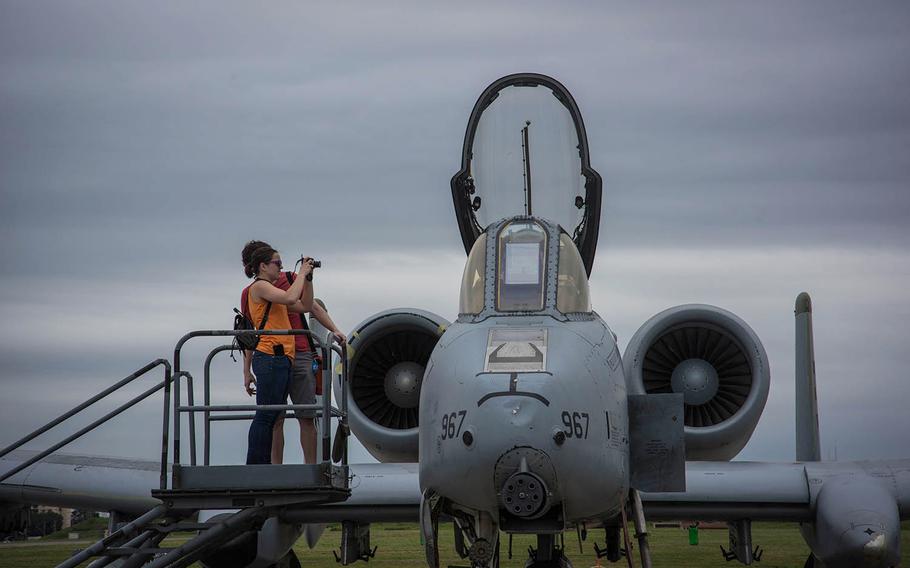 YOKOTA AIR BASE, Japan — Locals got a close-up look at one of America's largest surveillance drones when the home of U.S. Forces Japan and 5th Air Force opened its doors to the public in western Tokyo over the weekend.
RQ-4B Global Hawks from Andersen Air Force Base, Guam, have been operating out of Yokota over the summer to avoid inclement weather. However, the aircraft often launch and land at night, meaning they're not that visible to people living near the base.
Those curious to see a hi-tech surveillance drone up-close had a chance to check one out at Yokota's Japanese-American Friendship Festival.
The annual event, which attracted more than 125,000 visitors this year, according to the Air Force, gives the community a chance to learn about and meet the American and Japan Self-Defense Force servicemembers who work and live on Yokota.
Tens of thousands of Japanese people flooded onto the base's runway to listen to music performances, see static aircraft displays and military demonstrations and taste plenty of classic American festival fare such as hamburgers, hot dogs, turkey legs and fries.
A Global Hawk was parked on the flight line alongside dozens of other military aircraft such as an anti-submarine warfare Navy P-8 Poseidon and a close air support Air Force A-10 Warthog.
The gray drone is 50 feet long with white-topped wings spanning 130 feet and a featureless dome where a conventional plane's cockpit would be. Its reported flight ceiling is 60,000 feet, and it can operate for up to 36 hours without stopping.
RQ-4B mission commander Maj. John Wright, director of operations for the 319th Operations Group, stood in front of the drone Saturday morning and reassured Japanese journalists of its safety.
Four Global Hawks are operating out of Yokota with about 20 servicemembers and 100 civilians supporting them, officials said.
"The aircraft itself requires a large enterprise of people to make it work," Wright said. "It's an example of good team work both within the U.S. Air Force and with our partners."
Other highlights of the festival included Japanese troops parachuting out of an American C-130J Super Hercules plane, a hovering CV-22 Osprey aircraft and a search and rescue demonstration involving Air Force UH-1 Huey helicopters.
robson.seth@stripes.com Twitter: @SethRobson1