Japanese citizens feel anxious and concerned about US alliance, security expert says
by
Seth Robson
July 20, 2020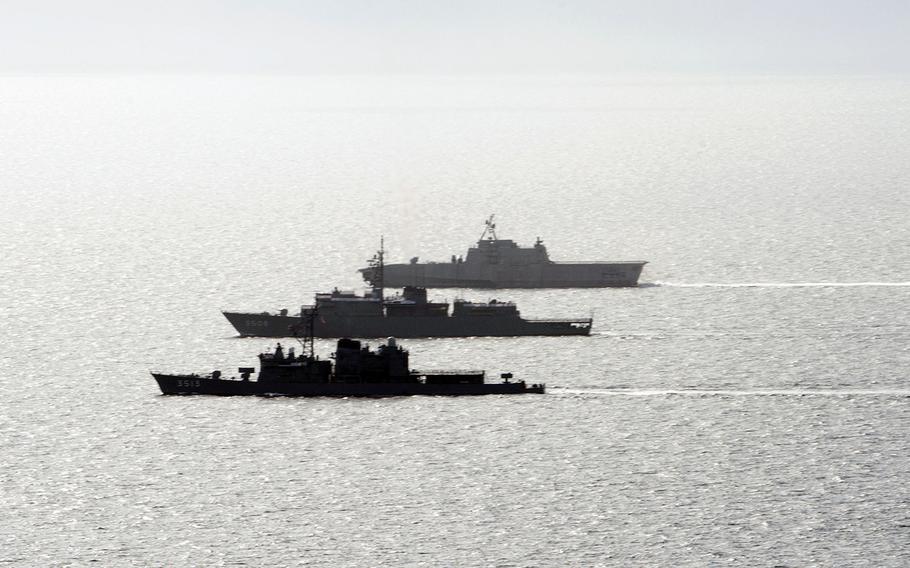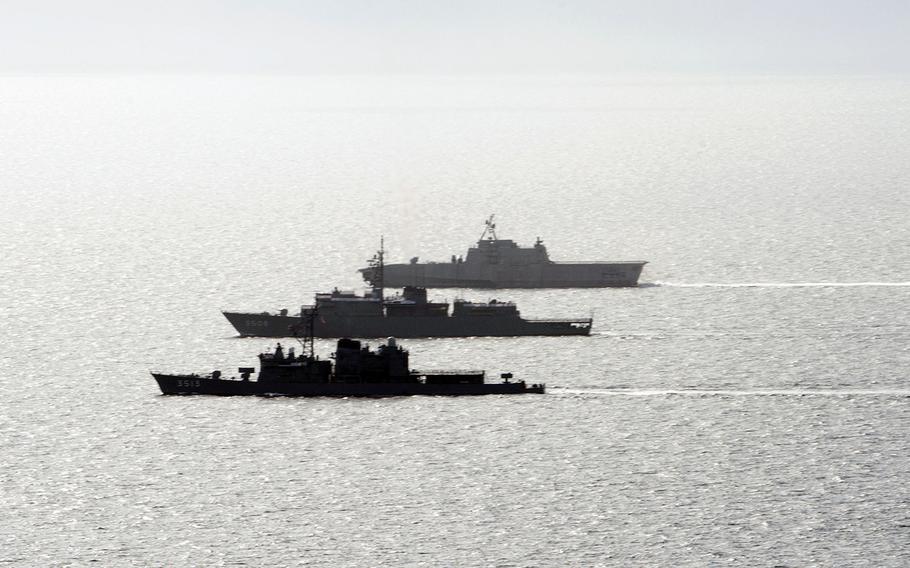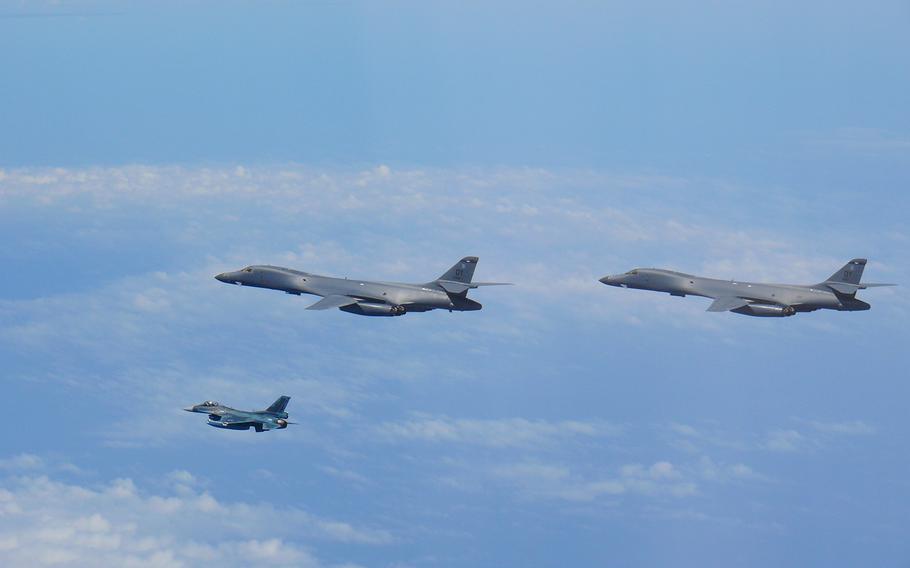 TOKYO — Japan values its security pact with the United States and will never accept Chinese hegemony in the region, a Keio University expert on international politics recently told foreign journalists.
"People feel anxious and concerned about the alliance," Masayuki Tadokoro, an expert in international politics and a professor at the Keio University Faculty of Law, said of the 1960 treaty during a video press conference on Japan's postwar foreign policy July 13. The event was hosted by the Foreign Press Center Japan in Tokyo.
President Donald Trump had demanded Japan pay $8 billion a year, up from $2.5 billion, toward the cost of hosting more than 50,000 American troops in the country, former national security adviser John Bolton wrote in his memoir, "The Room Where It Happened," published last month.
Just before the book's release, Chief Cabinet Secretary Yoshihide Suga denied Bolton's claims, saying cost-sharing talks had yet to begin. However, the demand was also reported in a Nov. 18 Foreign Policy magazine report that cited unidentified former officials.
The president said the best way to persuade allies such as Japan and South Korea to pay more was to threaten to withdraw troops, Bolton wrote in his book.
"It appears that [Trump] sees Japan as merely the counterpart in a deal," Tadokoro told reporters in the videoconference. "He doesn't place much emphasis on traditional values such as freedom and democracy."
Japan's security policies are premised on the U.S. alliance so any threat to its credibility undermines those policies, he added.
"I would say the majority of the public in Japan still consider it important to maintain the current institutions," he said.
Tadokoro singled out at 2018 poll by the Japanese government showing 89.9% support among Japanese for maintaining the U.S. alliance and the Japan Self-Defense Forces, which are tasked with preserving the nation's peace, independence and safety, but are barred from offensive military actions.
"There is very little support for disarming the Self-Defense Force and pulling out of the alliance," he said.
However, security experts are coming to grips with the possibility that the United States might not be a reliable ally, Tadokoro said, in reference to Trump's alleged statements about the alliance.
"For Japan, it's best to maintain the current framework," he added, citing public opinion.
Tadokoro said Japan has two options if the U.S. alliance breaks down: It could dramatically strengthen and reinforce its security policies and self-defense forces on its own or it could accept Chinese hegemony.
"These two options are extremely unpopular for Japanese," he said, adding that Chinese dominance would be particularly difficult for Japanese people to accept since they have internalized ideals such as freedom and democracy.
Beijing remains one of Tokyo's primary security concerns, according to a Ministry of Defense white paper released last week. In 2019, a record 1,097 Chinese vessels were spotted in Japan's contiguous zone, the 12-mile-wide belt between a nation's territorial waters and international waters. In 2018, 607 Chinese vessels were spotted in Japan's contiguous zone.
The Japan Air Self-Defense Force scrambled jets 947 times last year in response to foreign aircraft. China was behind 675 of the intrusions, up from 638 in 2018. Russia was responsible for 268, according to the document.
Jeff Kingston, director of Asian Studies at Temple University's Tokyo campus, said Friday that the U.S.-Japan alliance has been questioned since its inception, mostly by those on the left and some Okinawans who want U.S. bases there closed.
"The interesting thing now is that the questioning is coming from the conservative camp," he said.
Some on the right are speculating openly about security autonomy and whether Japan could provide for its own defense, Kingston added.
"I don't think that is going to happen," he said. "Questioning the alliance is fundamentally different from pulling the plug on the alliance. Japan now is clinging tight to Uncle Sam."
Replacing the U.S. military capacities would cost Japan far more than it is able to pay," he said.
Japan's shrinking population means it will be a challenge to man ships and planes and fill ranks if the military expands, Kingston added.
"People may not be happy about paying more for the U.S. for hosting U.S. forces and might question whether their presence is necessary and whether it provides protection or paints a bull's-eye on areas where they are located," he said, "but at the end of the day Japan can't afford to replace the capacities that America brings to the table so they will pay more."
Japanese have mixed feelings about Trump, Kingston added.
"They respect him for standing up to China, but his request for more funding for the troops hasn't gone down well," he said.
robson.seth@stripes.com Twitter: @SethRobson1