Japanese artist thanks USS Essex crew for work following March 11 disaster
by
Matthew M. Burke
December 13, 2011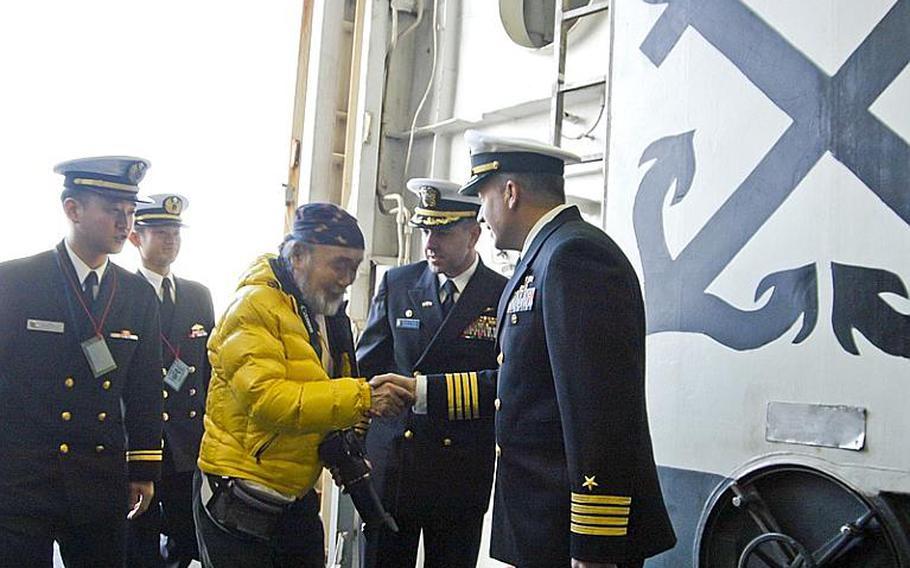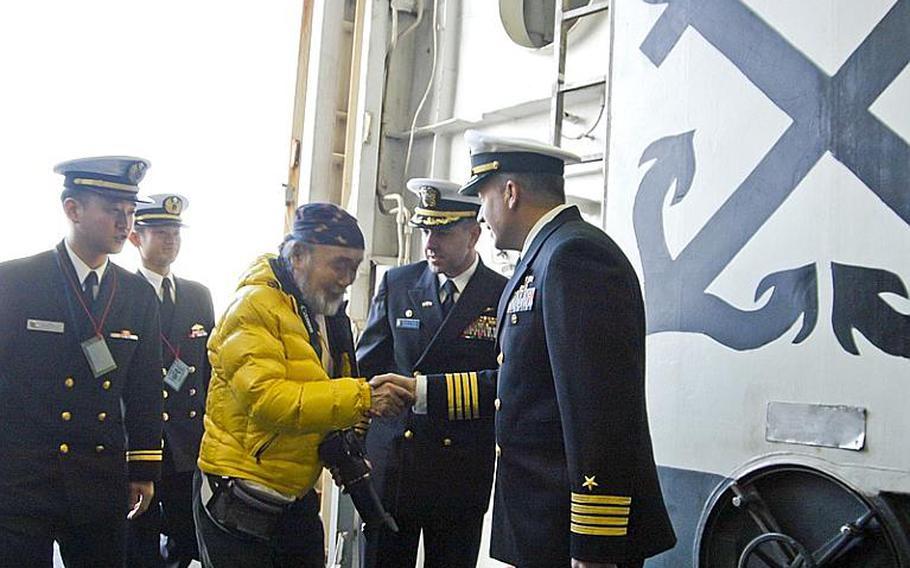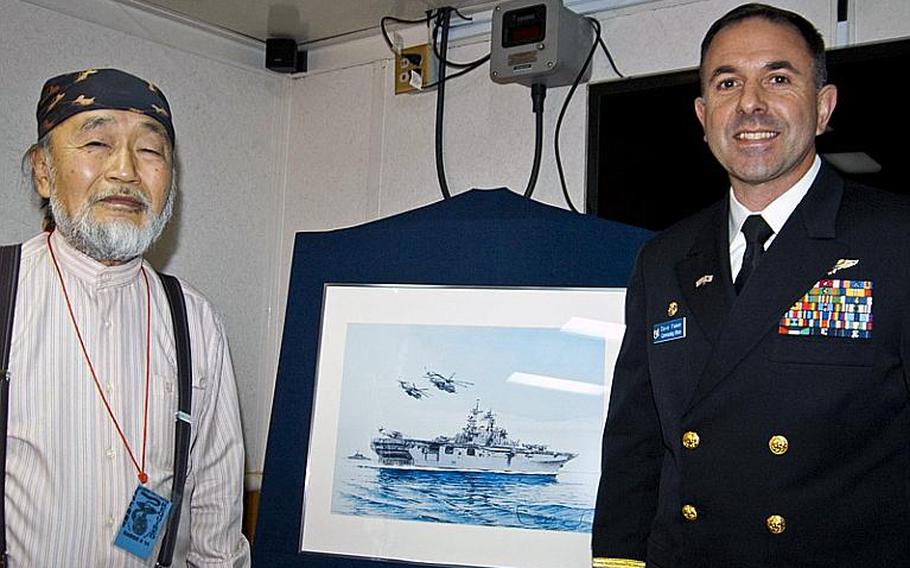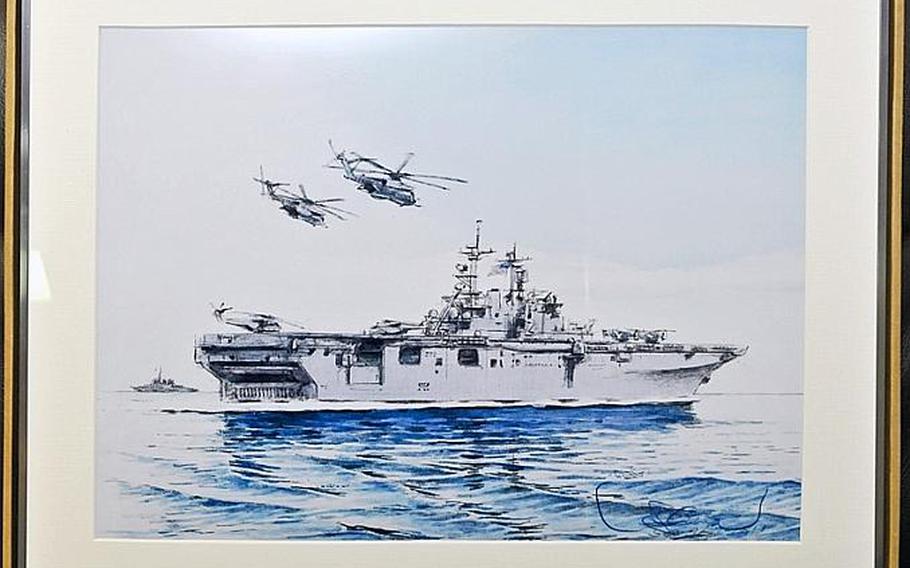 SASEBO NAVAL BASE, Japan — Shima Takashi thinks it's impossible for the Japanese people to thank the U.S. military enough for rushing to their aid in the days immediately following the devastating March 11 earthquake and tsunami.
Regardless, the spry 68-year-old artist from Wakayama prefecture did his best by presenting an original painting he had done of the USS Essex to its skipper Capt. David Fluker in a small ceremony Tuesday morning.
"The Japanese people couldn't [thank them] enough so I wanted to thank the crew on their behalf," Takashi said during a tour of the ship.
Much of Takashi's work over the past 53 years has been focused on maritime scenes, according to his website. He photographed the Wasp-class multipurpose amphibious assault ship in August while visiting a Japanese ship at the base in Sasebo, he said, and began painting the detailed portrait soon after.
The renowned artist said he was nervous that some of the details might not be perfect because he had originally only photographed the ship from afar, but his fears were allayed when he saw the ship up close during his tour Tuesday.
"It was a true honor to receive this wonderful painting on behalf of Essex's crew," Fluker said. "Essex was honored to take part in Operation Tomodachi. Our sailors were eager to help our Japanese friends, and I am sure they will appreciate this token of friendship and appreciation for the hard work they have done."
The painting will hang in one of the ship's passageways so its vibrant blues and greens and resilient grays can be enjoyed by the crew and visitors alike, according to the ship's public affairs officer Ens. Alexander Petit.