Japan toughens penalties for those caught using cellphones behind the wheel
by
Seth Robson Hana Kusumoto
December 2, 2019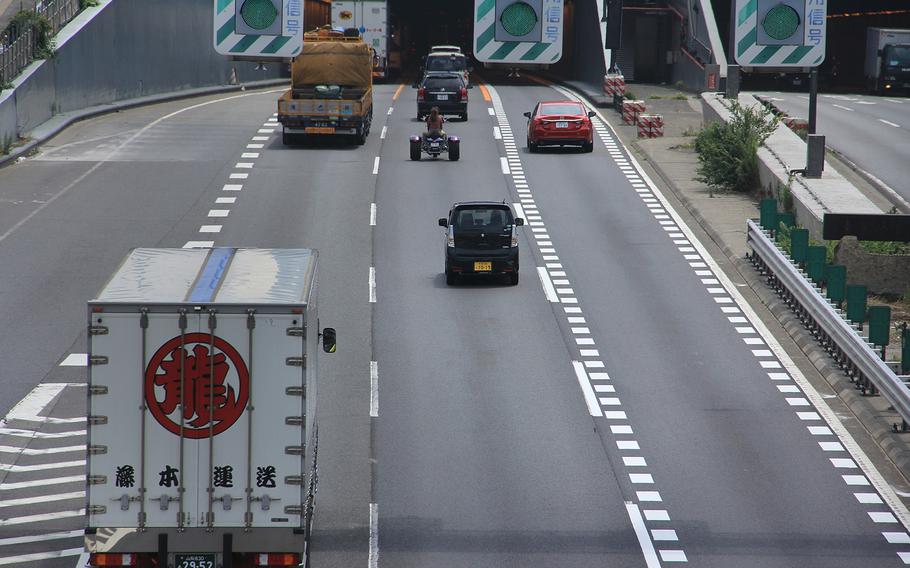 TOKYO — Service members caught using mobile devices while driving off base in Japan could be hit with thousands of dollars in fines or up to a year in prison under a law change that came into force Sunday.
The new rules toughen penalties for talking on cellphones or holding them while looking at their screens while behind the wheel, according to Japan's National Police Agency.
The maximum fine that can be issued for those offenses has increased from about $460 to $912 or up to six months imprisonment with hard labor, according to the announcement on the agency website.
Japan has also increased the maximum penalty for a driver who poses a danger to traffic or causes an accident while using a mobile device. Those convicted face a maximum of a year's imprisonment with hard labor or a $2,736 fine, according to the agency website.
Those who use cellphones while driving can also have their licenses suspended, the police agency stated.
"The number of traffic accidents caused by people looking at smart phone screens while driving is increasing," the website stated.
In 2018, Japanese police tallied 2,790 vehicle accidents involving cellphone use, about 1.4 times as many as there were in 2013, according to the website.
The new rules shouldn't impact those driving on U.S. military installations in the country.
"The new [Government of Japan] changes regarding cellphone use while driving will not change the current point assessment for talking or text messaging on a cell phone while operating a motor vehicle on any USAG Japan Installation," U.S. Army Garrison Japan spokeswoman Gwendolyn Smalls said in an email Monday. "Three points will still be assessed to the driving record for this violation."
Drivers who accumulate 12 points in a year or 18 points in two years will have their driving permit suspended for six months, Smalls said.
Officials at the provost marshal office at Camp Foster — a Marine Corps facility on Okinawa — said personnel driving on the base are permitted to use cellphones placed in hands-free devices. However, those who operate cellphones with their hands while driving could be given a citation that may lead to a suspended license.
Officials from Air Force and Navy installations in Japan did not immediately respond to requests for comment.
Stars and Stripes reporter Carlos M. Vazquez II contributed to this report.
kusumoto.hana@stripes.com Twitter: @HanaKusumoto
robson.seth@stripes.com Twitter: @SethRobson1