Japan to test first homegrown stealth jet
---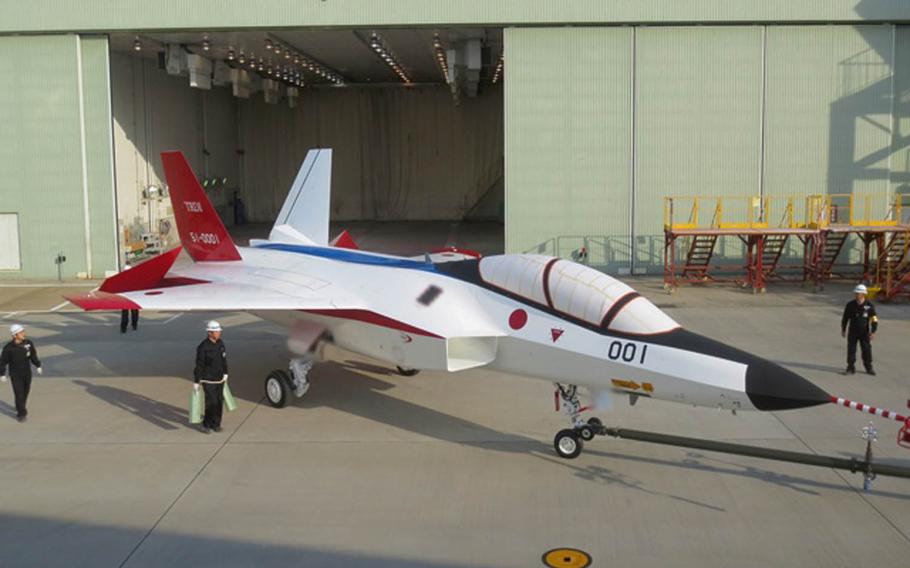 After seven years of development, Japan plans to test its first homegrown stealth jet as early as next month.
A prototype of the yet-to-be-named aircraft was built by Mitsubishi Heavy Industries and is slated to be delivered to Japan's Ministry of Defense in March, according to Japanese broadcaster NHK. The jet features a stealth airframe and is about 46 feet long with a wingspan of about 30 feet.
Prototype tests will take place between an airfield in Aichi prefecture and a Japan Air Self-Defense Force base in Gifu prefecture in central Japan, NHK reported. The jet showcases a new technology that allows it to make adept moves in the air by changing the direction of its engine thrust.
The ability to avoid radar detection in the air has been sought since World War II but really only became a reality during the Cold War. Many of the world's superpowers have stealth technology and capability, including Russia and China.
news@stripes.com
---
---
---
---